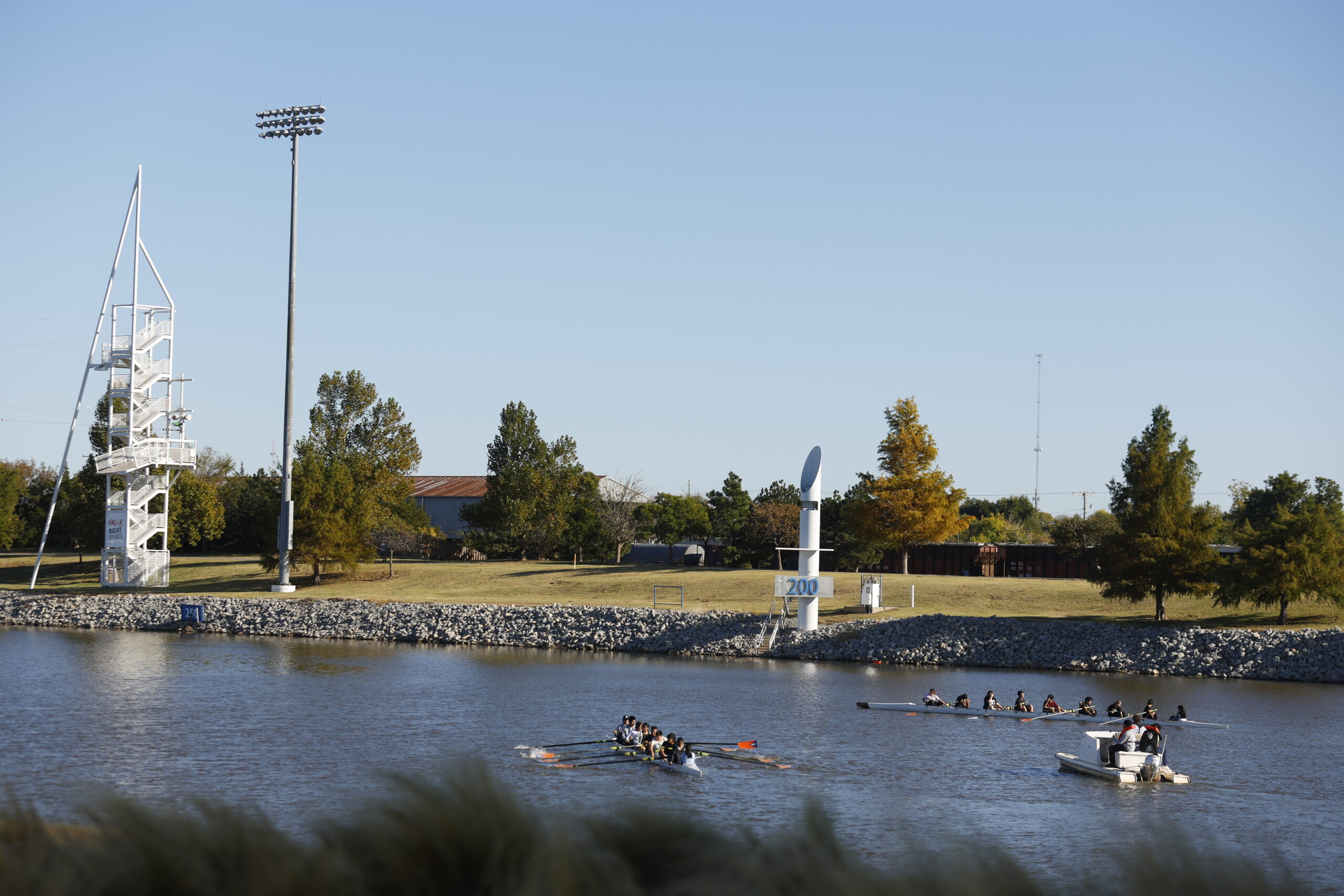 The International Canoe Federation, the American Canoe Association and Oklahoma City's Riversport Foundation have joined in a partnership to elevate canoe sports in the United States.
The agreement is centered around specific objectives, including amplifying canoe activities in the United States, attracting international communities for high-performance training camps and hosting global events at Riversport OKC. The memorandum of understanding was signed during the ICF Canoe Freestyle World Championships in Columbus, Georgia.
"We have enjoyed a close cooperation with the ICF and ACA in recent years, with major events such as the ICF Canoe Sprint Super Cup and ICF Marathon World Championships coming to the city," said Mike Knopp, executive director of the Riversport Foundation. "This agreement will allow us stand out on the international stage and elevate our position within the world of canoe sport to the very top level."
The Riversport Foundation will engage the local community and key stakeholders, continuing its business model for canoe sport development. The International Canoe Federation will contribute venue design, high-performance coaching, talent development and event execution.
"Collaborating with venue owners, local authorities, and our national federation is a critical move to take our sport to new heights in a nation where millions participate in paddling every day," said Lluis Rabaneda, vice president of the ICF. "This partnership underscores our resolute commitment to the promotion of canoe sports through world-class venues. Oklahoma's track record as a top-tier host for ICF competitions is undeniable, and this agreement is set to further strengthen its standing on the international stage."
The American Canoe Association will promote Riversport on a domestic level to bring more events to Oklahoma City.
"This agreement not only elevates canoe sports but also exemplifies our dedication to nurturing local talent while promoting world-class facilities within the USA," said Beth Spilman, executive director of the ACA.