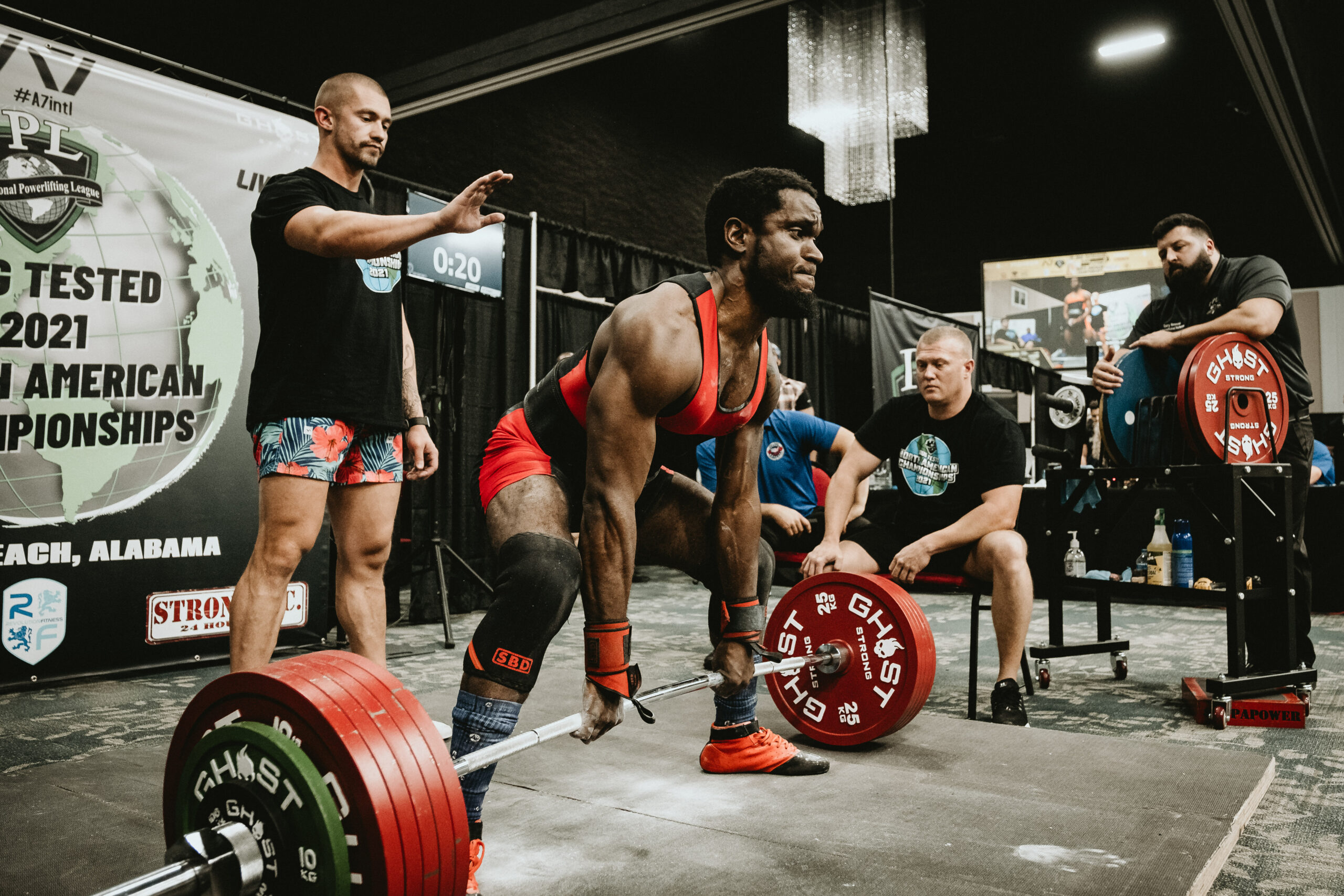 Russia's invasion of Ukraine this year caused a ripple effect around the world from a political and humanitarian standpoint. The world watched as the Ukrainian people have fought to protect their homeland and nations around the globe condemned Russia for its aggression.
When it came to the sports landscape, organizations moved quickly to ban Russian and Belarussian athletes and teams from international competition. But there was still the matter of what would happen to the events scheduled to take place in Russia in 2022.
Two U.S. cities sprung to action, taking on events on short notice — months, instead of years. This is how the destinations of Gulf Shores/Orange Beach, Alabama, and Oklahoma City stepped up to host international events moved out of Russia.
Powerlifting in Alabama
Charlie Lyons' phone rang in February and he noticed the number looked familiar. It was the headquarters of the United States Powerlifting Association. Lyons, a former national champion powerlifter who is now meet director and the USPA Alabama chair, had a moment of panic.
The week before, Lyons and his team had secured the bid to host the 2023 USPA National Championships in Gulf Shores/Orange Beach "so I was kind of worried something with that went wrong," Lyons said. "They told me they had just met with the International Powerlifting executive committee and that it was unanimous that everybody wanted to offer the 2022 IPL World Championship to Alabama first and see if we could tackle it this year. It was slated to be in Russia, but they of course had to move it."
Lyons admits he initially was concerned about the short turnaround time of hosting the event eight months later on October 22–23 — not because the team couldn't handle it organizationally, but from the standpoint of promoting the event.
"With athletes traveling from overseas, international travel is still kind of a mess," Lyons said. "We have put in the work for many years and we had such good feedback from the 2021 IPL North American Championship we hosted, so we know we can take care of a large meet."
Gulf Shores/Orange Beach has become a popular destination for large sporting events in recent years. With the 2022 IPL World Championship relocating to the area, Alabama will host three significant powerlifting events in a three-year period, much to the delight of the local businesses.
"To be on the world stage for a sporting event as a small market is a huge honor and a nod to how well our team works with planners and national governing bodies to give their participants and accompanying families and fans memorable experiences in Gulf Shores and Orange Beach," said Michelle Russ, vice president of sales, sports and events for Gulf Shores/Orange Beach Sports and Events. "The USPA Alabama chapter is an amazing partner and we look forward to welcoming competitors from around the world to our coastal community."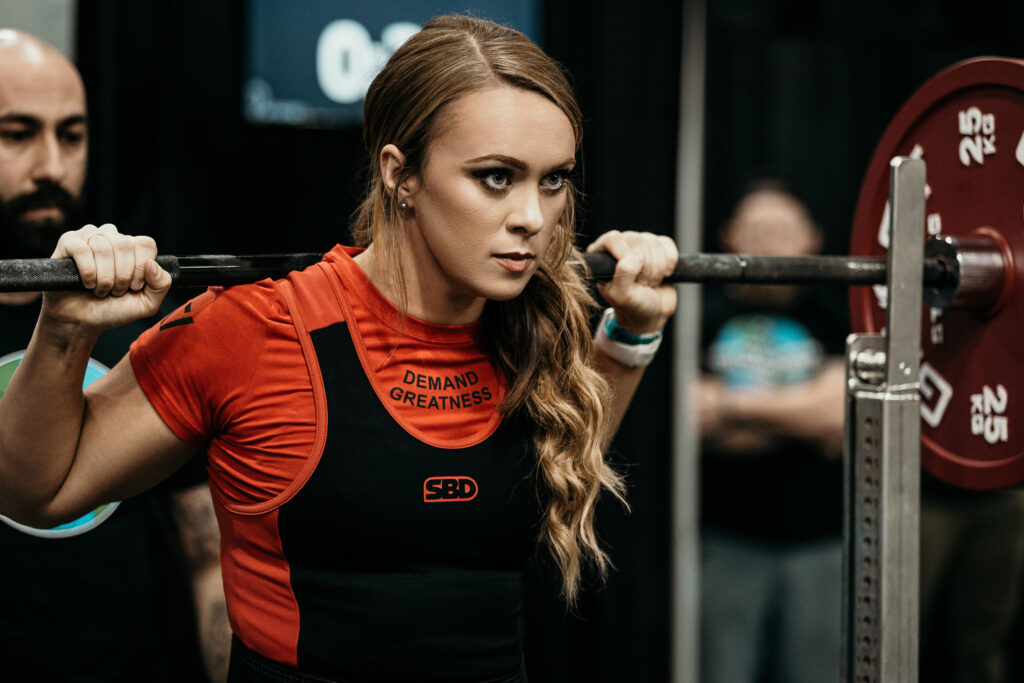 While the Alabama coast is a popular tourist attraction, complete with beautiful beaches, tasty restaurants and plenty of lodging, it's not an accident that the state has become a hub for world-class powerlifting events.
Lyons loves everything about the sport — both while competing in and directing events. He took over as the Alabama state chairman for the USPA in 2011 and the sport has been on an explosive upswing in his state since.
"That first year I was in charge we only ran like one or two meets, but we just kept growing it," Lyons said. "We kept moving throughout the state, running more events, adding more events and getting people involved in the sport. We now run about 12 high-level events each year, but when we got the bid for the 2021 IPL North American Championship, that's when this really took off."
Business has picked up to the point that Lyons had to bring in another meet director, Gary Brewer, to help him put on events. There are many reasons that Lyons and his team, along with the tourism bureau, have had great success with these events. The location sells itself and Lyons was determined to host the kind of contests he would want to attend as a competitor.
"I knew we could make these meets nicer and more efficient," Lyons said. "Better overall for the competitors. That's how I got into directing meets."
Lyons was the 2017 National Champion and has competed in prestigious events such as the Olympia and the LA Fit Expo. He's the rare director who can walk the walk, as well as talk the talk.
"It's a sport that everybody loves because of the camaraderie with the lifters," he said. "Yes, people are competing, but it's really you versus the weight instead of you versus the person next to you. You're competing with yourself and personal records, as well as national and world records you're trying to achieve. It's just a fun atmosphere to be in and I think that's what has caused it to grow so rapidly."
Up a River With a Paddle in OKC
Oklahoma City may not come to mind when thinking about places that are hubs for hosting water-based competitions. But Riversport OKC is changing that perception in a hurry.
Mike Knopp is the executive director and founder of Riversport OKC, an organization created in 2005 with the vision of turning the Oklahoma River and downtown Oklahoma City into a canoeing, rowing, rafting and kayaking destination.
Much like Charlie Lyons and OBGS, Knopp and his team used the success of an event last year to springboard into position to be able to take on an international event that had to be moved from Russia on short notice this year.
Riversport OKC hosted the 2021 International Canoe Federation Super Cup, so when the ICF called in March 2022 looking for a last-minute replacement host for the 2022 Canoe Sprint Super Cup and the 2022 ICF Stand Up Paddling World Cup, Knopp was ready.
"There was an awareness of Oklahoma City based on the fact we just had this well-received Super Cup in 2021," Knopp said. "And when the announcement came that the IOC was pulling all events out from Russia, they recognized there was an opportunity here in Oklahoma City. They had asked if Oklahoma City would be interested, and we just jumped at the opportunity. The mayor and the government were supportive and we all really wanted to do this without hesitation."
Knopp and organizers had five months to prepare for the August 26–28 events. While the canoeing portion was somewhat easy because there was a 2021 roadmap to follow, the stand up paddleboarding was a new endeavor for Riversport OKC.
They started the event with a welcome reception for the Ukrainian athletes and officials who had been displaced from their homes.
"We wanted to make sure they felt very welcome here," Knopp said. "I thought it was a great event all around and was very well received. The stand up paddleboard athletes had never been to Oklahoma, so they were really wanting to do more events here and for many it was their first time to ever race under the lights. These are the unique things that we can bring to the mix here in Oklahoma City."
The Oklahoma River does more for the city than provide water. Riversport OKC and the city have created a $150 million, first-class venue that produces an estimated $24 million in local economic impact each year.
Following a flooding of the river many years ago and a subsequent channeling and renovation, it now has become the ideal place for water-based competitions. There's a 6,500-foot section that is perfectly straight and 450 feet wide. Once the stadium lights were installed along the banks of the river, it created something special.
"We can cover a lot of bases with all of these water sports," Knopp said. "We want to be one of the paddle sports capitals of the world and we can do something that is pretty unique having these events in an urban setting downtown, literally at the crossroads of America.
"We've tried to infuse more of an active outdoor culture in Oklahoma City and this excites people and gets them on the water. To me, it's been really gratifying to see these big events, but then to also see the number of people just coming out and getting involved in rafting, rowing and kayaking. So it all goes hand in hand."
Riversport OKC added a whitewater rapid course next to the river, giving it the capability to host any type of competition imaginable within a small area.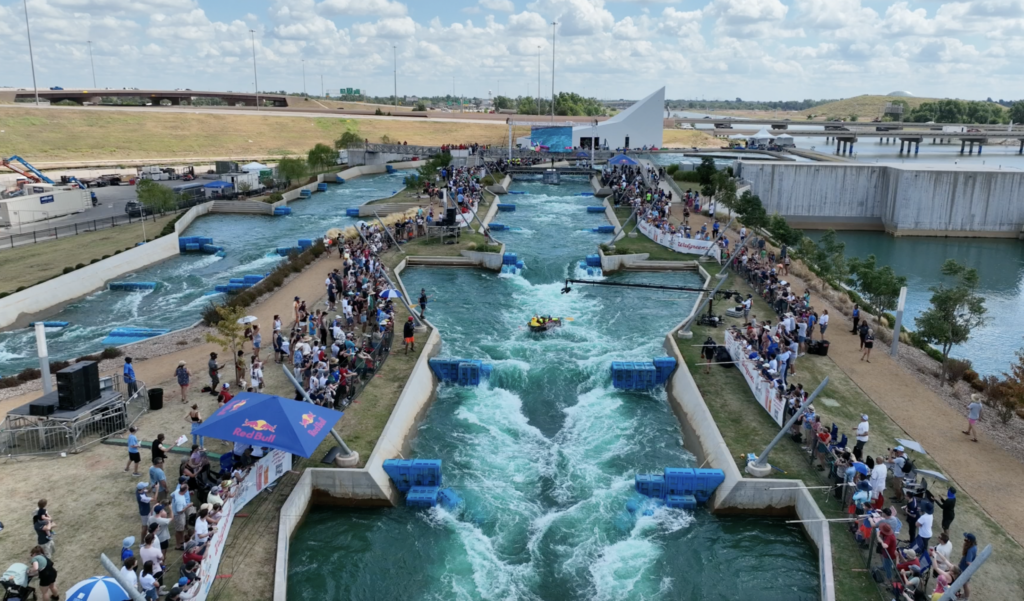 But it wasn't just the ICF events that Oklahoma City was hosting on that late August weekend. Red Bull had already booked its Red Bull Rapids event, which was the first time it was held in North America. That made for quite a weekend of action.
"We had already been planning for that weekend to have the Red Bull Rapids event, so that's where I came up with this idea of let's make this the World Paddle Sport Festival," Knopp said. "On one side we were going to be hosting these world-class, high-level competitive events. But then Red Bull Rapids is kind of the opposite, where people build their own boat and send it down the rapids. We had over 5,000 people here that weekend."
The chaotic three days were a success — so much so that Oklahoma City soon after won the bid for the 2024 ICF Stand Up Paddling World Championships. At the same time, Sarasota, Florida, won the bid to host the 2026 ICF Junior and U23 Canoe Sprint World Championships.
With his vision for what Riversport OKC could grow into coming to fruition, Knopp has his eyes on more events coming to the United States.
"We formed a consortium with a couple other major water sport venues in America to create a plan to bring more international competition to the United States, including Sarasota," Knopp said. "There will be an unprecedented number of international watersports competitions that come to the United States over the next five or six years."