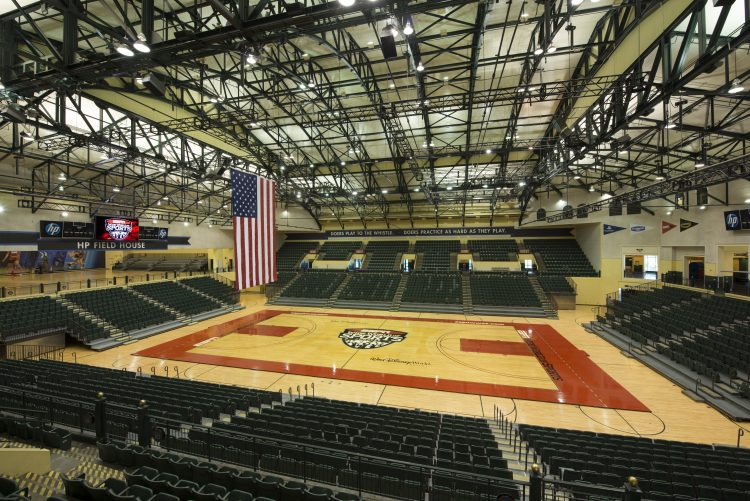 As the sports world slowly begins to start bringing back events, many professional leagues are working on proposals based upon being in one central location that would allow events to be held without widespread exposure or outbreaks of the COVID-19 pandemic.
One of the more popular locations mentioned is Orlando, Florida, which is reportedly the favored site to host the resumption of the NBA season at the ESPN Wide World of Sports Complex as well as a special Major League Soccer tournament, also at the ESPN complex, that would bring a region that is hugely reliant on tourism even more attention.
Details are not set in stone, but the NBA board of governors will vote Thursday on restarting the season in Orlando in late July. The MLS tournament, while details are to be determined, was approved as part of CBA negotiations between the players and the league that concluded this week with the proposed event starting in late June with all 26 teams participating.
[The latest on negotiations for the NBA and MLS seasons to resume in Orlando, plus our running story on the sports world's return from COVID-19]
While the Orlando Convention Center is not yet open, many of Orlando's tourism attractions are planning on welcoming people; Universal Studios Florida plans to open June 5 with Walt Disney World and Sea World on July 11.
"I think our governor set the tone and his team was very bold," Greater Orlando Sports Commission President Jason Siegel said. "There's no question they set the tone weeks ago when he was very public about welcoming and encouraging leagues and event organizers to do business in the state of Florida. I would say the residual effect is we know we'll do a great job, we know we have a safe community, we know the proper protocols will be in place. The steps that we'll go about our business will only enhance our reputation — which was already one of the great reputations around the world as a tourism community."
While the events being proposed would be staged without fans, the recognition from hosting such proposed events would be invaluable in its own right. The GOSC reported that when WrestleMania36 was moved from Tampa Bay, Florida, to the WWE Performance Center in Orlando in April, the event created 9.4 billion impressions for Orlando across all platforms.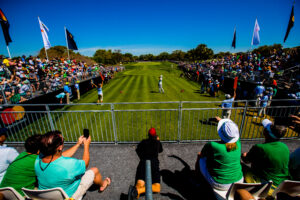 Orlando is a permanent fixture in the sports tourism landscape, being the home to NBA and MLS franchises along with college athletics at the University of Central Florida and the PGA Tour's annual Arnold Palmer Invitational at Bay Hill. It also has hosted numerous USTA and NCAA events plus professional wrestling.
"We have a tremendous destination and it starts with our international airport, theme parks, attractions, we have an incredible hotel community," Siegel said. "Hosting is in our DNA. The reason people return, the reason they bring their trade shows and conventions and sporting events is you're going to have a tremendous experience."
While some events are permanent fixtures in the region's calendar, bringing in other events will be a high priority for any region looking to gain economic activity for the future to try and offset the current travails. In Orlando, for example, a sports commission report said the pandemic caused 22 scheduled events to either cancel or postpone, which would have brought an estimated $52.5 million in economic impact from March 1 through June 30.
Future Bidding
In response, the sports commission plans to bid on more than 140 future events, with bids for 68 NCAA events already submitted before the February deadline. The bidding to get additional sporting events has "never been more competitive," Siegel said. "I think the sophistication level within the industry, my peers around the country who run sports commissions — there aren't any more secrets."
What is also no secret is that things have changed in the sports-event world. Siegel said his organization has modified how they plan and prepare for either events already on the schedule or those they plan to bid on in the future.
"The first set of conversations have really revolved around guidelines and best practices as it relates to venues opening back up," said Siegel, who has a weekly meeting with community stakeholders and stays in consistent contact with event partners between the youth, amateur, esports and professional levels. "Everything we talk about now is how to do we safely return and that I think has been the consistent conversation in this community, especially with our tourism community."