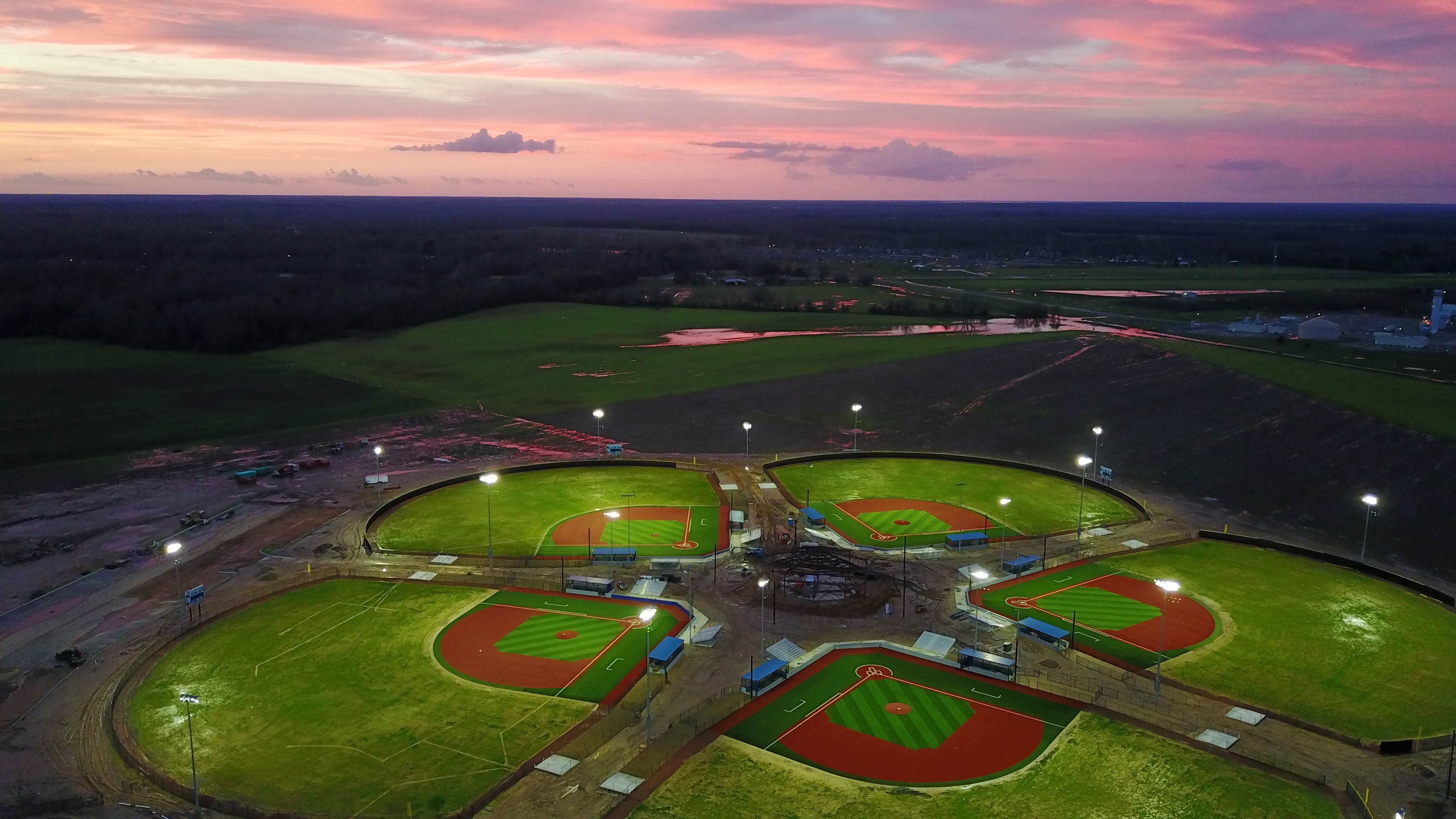 As teams travel near and far for events, destinations across the country are looking for ways to provide quality venues. A number of cities have addressed the growing need for sports facilities by constructing new complexes from the ground up, many with entertainment, dining and retail options. Others are making significant upgrades to existing venues, whether by expanding the number of spaces for play, adding lighting or swapping out turf. Here is a look at several new sports complexes to keep on your radar.
> Sterlington Sports Complex
Sterlington, Louisiana
Opened March 2018
The town of Sterlington, Louisiana—located just north of Monroe and about midway between Shreveport and Jackson, Mississippi—has constructed a sports complex that features five baseball fields, five softball fields and two all-turf tee-ball fields. The baseball and softball fields, which feature turf infields and grass outfields, can accommodate both high school- and college-level teams. At the time of its opening in March, the complex already had tournaments booked every weekend through November 25. Of those tournaments, 26 of them are new to North Louisiana, and four have been able to expand since moving to the complex.
Scott Bruscato, senior vice-president of sales at the Monroe–West Monroe Convention & Visitors Bureau, noted that what makes the venue unusual is its ability to accommodate play at levels ranging from children to adults. Additionally, the parking lot divides the complex into two distinct parts, which means that simultaneous events can be ticketed separately. "It's like having two parks at one location," Bruscato said. "There isn't a park like this within five hours of Monroe. We saw a hole in the market, and we had the opportunity to fill a need for a lot of tournament directors."
> Albuquerque Regional Sports Complex
Albuquerque, New Mexico
Opened December 2017
The SMG-managed Albuquerque Regional Sports Complex was designed to be a championship-level facility that would serve local softball teams and attract regional tournaments. The complex features five all-turf fields, all with high school-level field lighting, dugouts, bullpens, batting cages and bleacher seating. Other on-site features include a two-story multipurpose building with a full concession stand, locker rooms, four press boxes and an event room.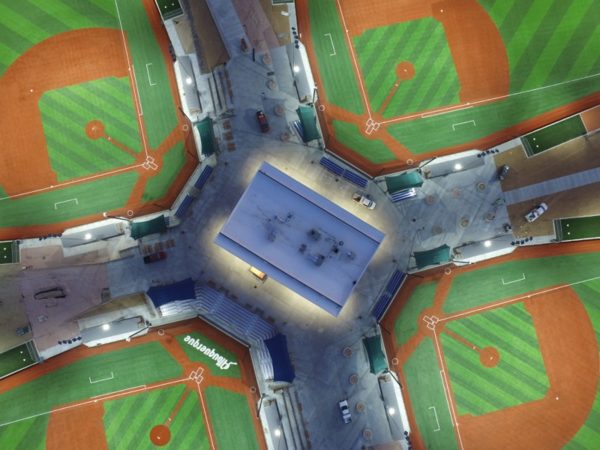 The new complex will allow the city to host a wider range of events. In fact, it was the city's commitment to the construction of the facility that played a factor in Albuquerque's selection as host of the 2019 National Senior Games. "Before the facility went online, we simply didn't have all of the fields in one location," said Angie Jepsen, senior sales manager for sports at Visit Albuquerque. "Now we are looking to host everything from softball to baseball to showcase tournaments to collegiate games—national caliber events." One such event is the Triple Crown Sports Pathway Games baseball tournament, which will be held in Albuquerque June 20–23.
> The Finley Center
Hoover, Alabama
Opened June 2017
The newest addition to Hoover, Alabama, is the 154,000-square-foot Finley Center, which offers 89,000 square feet of contiguous space, 17 volleyball courts, 11 basketball courts, a walking track, a performance center and three meeting rooms. The facility also has banquet seating for 2,400, theater seating for 5,000 and an event lawn.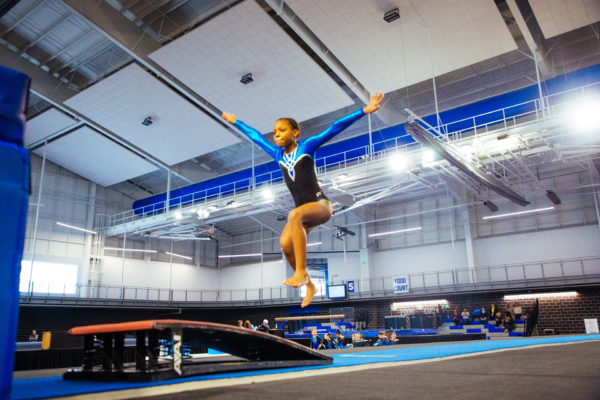 "One of the key benefits of the Finley Center is versatility," said Tracy Mastrangelo, marketing project coordinator for Sports Facilities Management and Sports Facilities Advisory. "We can attract traditional sport tourism opportunities such as basketball and volleyball tournaments, as well as new and non-traditional sports like futsal, pickleball, archery, dance and cheer competitions. The center provides expanded recreation opportunities for residents and guests, and augments revenue streams for the city of Hoover."
The Finley Center is part of the Hoover Metropolitan Complex, which is undergoing phase two of a construction project that will add five NCAA-regulation baseball/softball fields (four turf and one natural grass); five multipurpose all-turf fields that can accommodate football, lacrosse and soccer; and a tennis center with 16 hard courts. According to Mastrangelo, the natural grass field will be completed in May and the turf baseball and softball fields by August. The multipurpose fields and tennis center are scheduled to open in early 2019.
> Henry S. Parker Athletic Complex
Salisbury, Maryland
Opened March 2018
Located on Maryland's eastern shore, the 41-acre Henry S. Parker Athletic Complex recently underwent a $3 million expansion project. Work began in spring 2017 and concluded in March. The complex is now home to eight baseball/softball fields as well as new batting cages, sidewalks and signage. Fields 1–6 are lighted, fields 5–8 have full-sized synthetic turf infields, and fields 1 and 5 are equipped with press boxes and scoreboards. Additional amenities at the complex include concession stands, two meeting rooms, public Wi-Fi, batting cages and more than 700 parking spaces.
Wicomico County expanded the complex in order to accommodate its growing roster of events. "Recreational and tournament use of the complex has steadily increased over the last several years, and several existing events were at capacity," said Kristen Goller, tourism manager for Wicomico County. "In order to retain our current events, we needed to allow organizers the option to grow their tournaments. Not only are existing events growing as we hoped, but new, larger tournaments are coming in as well."
> 76ers Fieldhouse
Wilmington, Delaware
Opening early 2019
Construction is expected to begin this spring on 76ers Fieldhouse, a 140,000-square-foot sports complex that will serve as the new home for the Delaware Blue Coats (formerly the Delaware 87ers), the NBA G League affiliate of the Philadelphia 76ers. The development-league team will play its home games at the 76ers Fieldhouse, which can host about 2,500 spectators. Additionally, the facility will support youth athletic training sessions as well as youth basketball, soccer, volleyball, lacrosse, football and other sports competitions.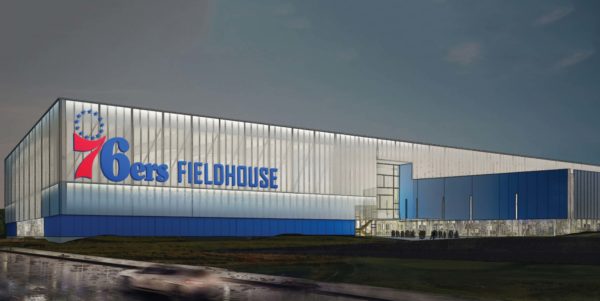 The multipurpose facility will be developed by the Buccini/Pollin Group. When it opens, 76ers Fieldhouse will feature three full-sized professional basketball courts, two indoor soccer fields and an athletic training center.
> Sussex County sports complex
Georgetown, Delaware
Opening Spring 2019
The Sussex County Council has recently approved a new sports complex, with construction expected to begin this spring. The complex will include eight grass fields for soccer, field hockey and lacrosse, a walking/running trail and three pickleball courts; as well as ancillary facilities and buildings.
According to Sussex County Administrator Todd Lawson, "This public-private partnership will provide an asset to the community in terms of a first-class recreational facility and an economic boost to the town of Georgetown and Sussex County overall." Lawson expects construction to be completed in spring 2019.
> Carolina Athletic Performance
Bermuda Run, North Carolina
Opening early 2019
Construction will begin this spring on a sports complex that will be located adjacent to BB&T Sports Park in Bermuda Run, North Carolina, near Winston-Salem. The Carolina Athletic Performance will have eight indoor basketball courts that can be converted into 16 volleyball courts; a multipurpose field that can be used for sports including lacrosse and field hockey; a 10,000-square-foot training center; a full-sized indoor infield for baseball; batting cages and pitching lanes; a 4,000-square-foot multipurpose room; a cardio fitness room; 60 yards of indoor turf; and spectator seating. Plans are also underway for a rehabilitation center.
"We're looking to host some of the biggest tournaments in the country," said Adam Barber, one of the owners of the facility. He also hopes that healthy dining options will set the facility apart. "I've been to venues all across the country and there's one thing they all have: unhealthy food," Barber said. "We're going to have healthy options: grilled chicken, sweet potato, a smoothie bar. We hope to take care of your everyday meal needs."
> Sports Force Parks
Vicksburg, Mississippi
Opening Spring 2018
In development on the Mississippi/Louisiana state line is a new complex that is being built by Sports Force Parks, which operates another park in Sandusky, Ohio. The Vicksburg park will feature synthetic turf fields that can host baseball, softball, soccer and lacrosse tournaments. Although few details have been released, the Vicksburg park is expected to be similar to the Ohio facility, which is home to 12 synthetic turf baseball diamonds, 11 synthetic turf softball diamonds, eight full-sized soccer pitches and eight full-sized lacrosse fields.
> Stryker multisport complex
Wichita, Kansas
Opening Summer 2018
A renovation and expansion project of the Stryker Soccer Complex and adjacent Northeast Sports Complex in Wichita is well underway. Changes include upgrading the existing natural grass fields to lighted, synthetic turf fields, adding amenities to the existing championship field bleachers and constructing a separate indoor soccer complex.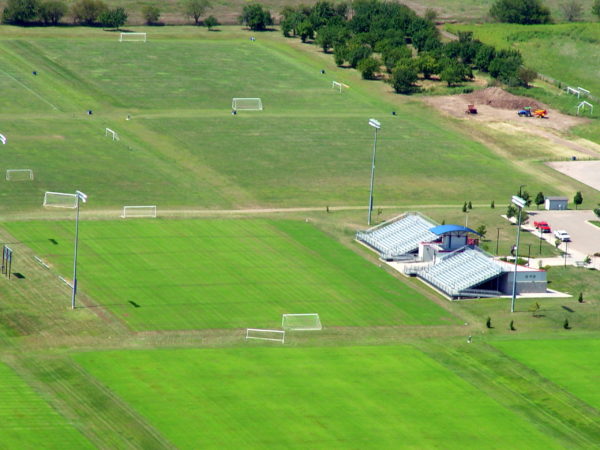 When the city received $22 million from the state to be used toward enhancing tourism, city leaders researched what could be done to bring more people to Wichita, said Troy Houtman, director of parks and recreation for the city of Wichita. "We looked at our youth sports teams," Houtman said. "Our teams have been traveling to other places—Kansas City, Tulsa, Oklahoma City, Dallas, Denver—but nobody was coming here. And we're right in the middle. So how can we change that?"
The complex currently has 13 unlit outdoor grass fields. After the upgrades are complete, the venue will lose two of those fields but the addition of lighting would allow for the extension of tournament times later into the evening. Work on the outdoor fields is expected to be complete by this summer.
Construction on the indoor soccer complex is expected to start in May and be completed in the fall. Houtman is hopeful that the entire complex will host regional events as well as national tournaments for soccer, rugby, lacrosse and football. "We've hosted smaller tournaments here in Wichita," Houtman said, "but this will give us the ability to do it on a bigger scale."
---
This story is part of a special section on sports venues worth watching. More related stories:
Venue Boom
Keys to a Good Venue
Building a Base