Volunteer help is the lifeline for any destination hosting a major event and for the event organizer bringing their event to a destination. Without volunteers, there may not be a sports event in the country that could go off without a hitch. But in some places around the country, what was a vast volunteer database has diminished since the pandemic.
Thursday's TEAMS Session, "The Volunteer Challenge: How Destinations are Recruiting Help Now" created a conversation of how event organizers and destinations have adjusted and what incentives organizers and destinations can give to entice volunteers to come back again and again.
The Panelists
Susan Baughman, 2022 College Football Playoff Host Committee: Baughman has an extensive career in the sports industry, most recently serving as president of the 2022 CFP Host Committee. For 23 years prior, Baughman worked at Indiana Sports Corp, serving as senior vice president for strategy and operations. She's been involved with more than 30 NCAA championships and has managed more than 20 national and Olympic events.
Don Dukemineer, Decatur Morgan County Tourism: Dukemineer joined Decatur Morgan County Tourism in February 2020 as the director of sports development. Before returning to North Alabama, Dukemineer worked for Foley Sports Tourism as deputy director of sports tourism for two years, and the Huntsville/Madison County Convention & Visitors Bureau for 12 years as a convention sales manager.
Kari Watkins, Oklahoma City Memorial Marathon: Watkins became the Oklahoma City National Memorial's first staff member as the communications director in March 1996. She was named executive director in 1999. Today, as president and CEO, she oversees the operations of the Oklahoma City National Memorial & Museum and is race director for the Oklahoma City Memorial Marathon.
Marissa Werner, Sports Milwaukee: Werner is director of Sports Milwaukee, championed by VISIT Milwaukee. The organization's mission is to make Milwaukee a top destination for youth, amateur and professional sports. Prior to her current position, Werner worked for the Milwaukee Bucks, along with traveling the country in several roles for Hyatt Hotels and Resorts, which included New York City and Los Angeles.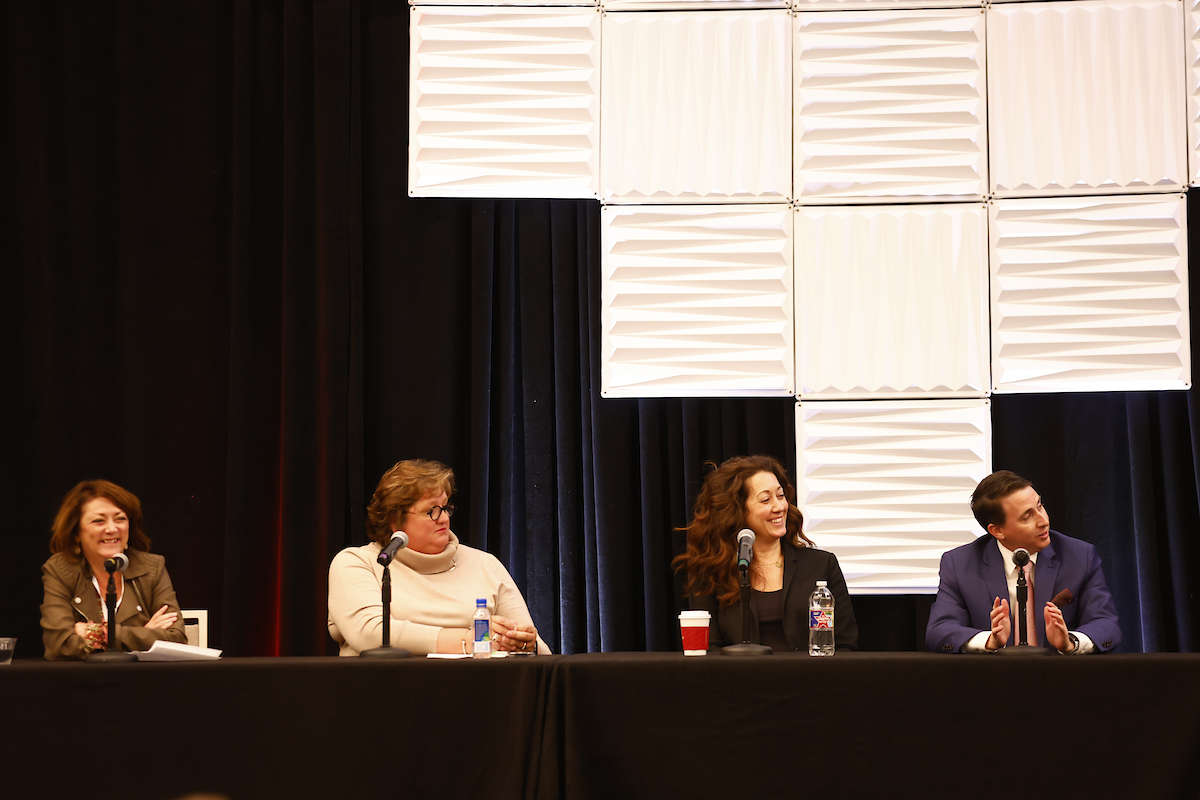 What They Said
Baughman: "We had 2,600 volunteers coming and going during the CFP, but overall we are not quite to our full levels of volunteer candidates. We were able to fully staff the CFP, but where we're lagging is signing up new volunteers and getting younger volunteers to join the veteran volunteers. … We did daily flash surveys that we sent out via text that allowed the volunteers to voice their opinions. We got mostly positive reactions, and then turned it into more of a FAQ. … We have a 'gratitude squad' from our committee which walks around thanking volunteers in person, as well as on text and phone calls. We work with companies to have them allow their employees to volunteer for a few days without having to take vacation time, and that's been very successful."
Dukemineer: "Without our volunteers for every event, we won't survive as a smaller market. We're taking every step to make sure we take care of our volunteers. We're also willing to donate money to organizations for them to come out and help with our events. … We want to train our volunteers so that they feel better prepared and more confident, so we have put together a small program to help educate them. We want them to be able to answer questions about the event or the local restaurants or attractions. We don't ever want them to say the phrase we all hate … 'I don't know.' You have to look at it from the volunteer perspective — they're taking time away from their families and jobs to help us."
Watkins: "We rely heavily on corporate volunteer teams and the corporations were slow to come back. We made it work, but we're looking ahead to better days. … Appreciation is the key — and we make sure the staff do appreciate those giving their time, energy and knowledge. We want the volunteers to have the best-looking shirts and jackets, because they're going to wear those around town the rest of the year. … Throughout the year, we take about 20 volunteers to two Oklahoma City Thunder games and two Oklahoma City Dodgers games. We take them into the suites and then recognize them to make sure they feel appreciated."
Werner: "It's hard enough trying to get volunteers, but to also find people knowledgeable about the event. We had 800 volunteer positions to fill for USA Triathlon in 2021 and it was challenging. … We look for groups that need to raise funds and then give them a stipend that goes toward their organizations in exchange for volunteering. Our volunteer base is a lot of retirees, so we're trying to make sure we rotate and don't go to the same well. Older generations want every detail explained, while the younger ones want things immediately and want it to be interactive and fun. … The best way to keep volunteers engaged is to make them feel like part of the team and like they are affecting the community positively."