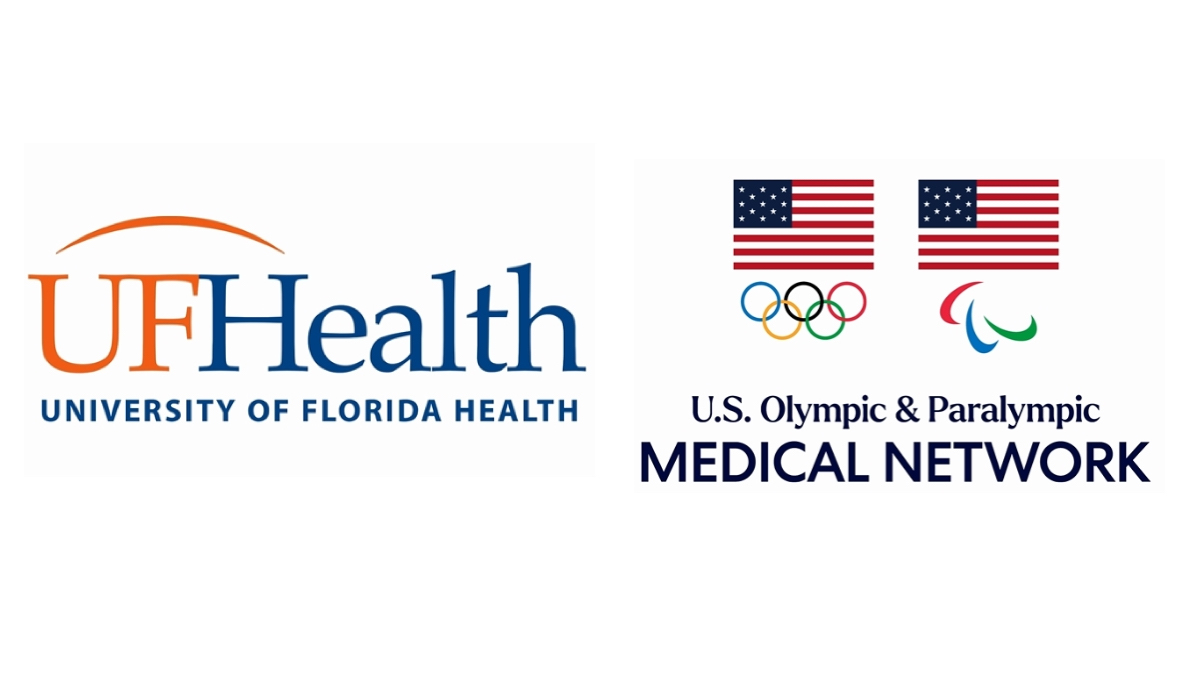 UF Health, the University of Florida's academic health center, will join the U.S. Olympic and Paralympic medical network, which provides care for Team USA athletes as they prepare for international competition, including the 2024 Olympic and Paralympic Summer Games in Paris.
The agreement between the USOPC and UF Health is for two years. UF Health becomes the eighth member of the medical network and the first in the southeastern United States, joining Texas Children's Hospital in Houston; The Steadman Clinic in Vail, Colorado; Adirondack Health and Lake Placid Sports Medicine in Lake Placid, New York; Colorado Center of Orthopaedic Excellence and UC Health in Colorado Springs; and University of Utah Health in Salt Lake City.
"We strive to deliver world-class, comprehensive health care to Team USA athletes, which wouldn't be possible without the support, dedication and expertise of our U.S. Olympic & Paralympic Medical Network partners," said USOPC Chief Medical Officer Dr. Jonathan Finnoff. "As a health care leader in the southeast United States and home to many Team USA athletes over the years, we're thrilled to welcome UF Health as the newest member of this established group of premier medical providers who care for the unique needs of Team USA athletes."
As a member of the U.S. Olympic & Paralympic Medical Network, UF Health will offer advanced resources and services to athletes from across the nation, as well as research and professional collaboration with the U.S. Olympic and Paralympic Committee and other providers. To help ensure athletes' success, UF Health will contribute significant funds annually to the USOPC that will support athlete-centered programs.
"In athletic endeavors, athletes participating on the international stage are the epitome of excellence," said University of Florida President Ben Sasse. "Our selection as a member of the USOPC's medical network, providing health care for members of Team USA and those aspiring to represent Team USA in the future, reflects the excellent health care we provide through UF Health."
Providers invited to join the U.S. Olympic & Paralympic Medical Network must have a strong history in several areas to qualify, including multidisciplinary care; sporting event coverage;and screening, prevention and performance services.
"It is an honor for all of us at UF Health that the USOPC entrusts us with providing health care to athletes who aspire to represent our nation in international competition," said David Nelson, M.D., senior vice president for health affairs at UF and president of UF Health. "What is equally rewarding is knowing that we champion health care for all, not just for champions. Everyone who comes to us every day is provided the highest possible quality care — the same care we will be providing these outstanding athletes."