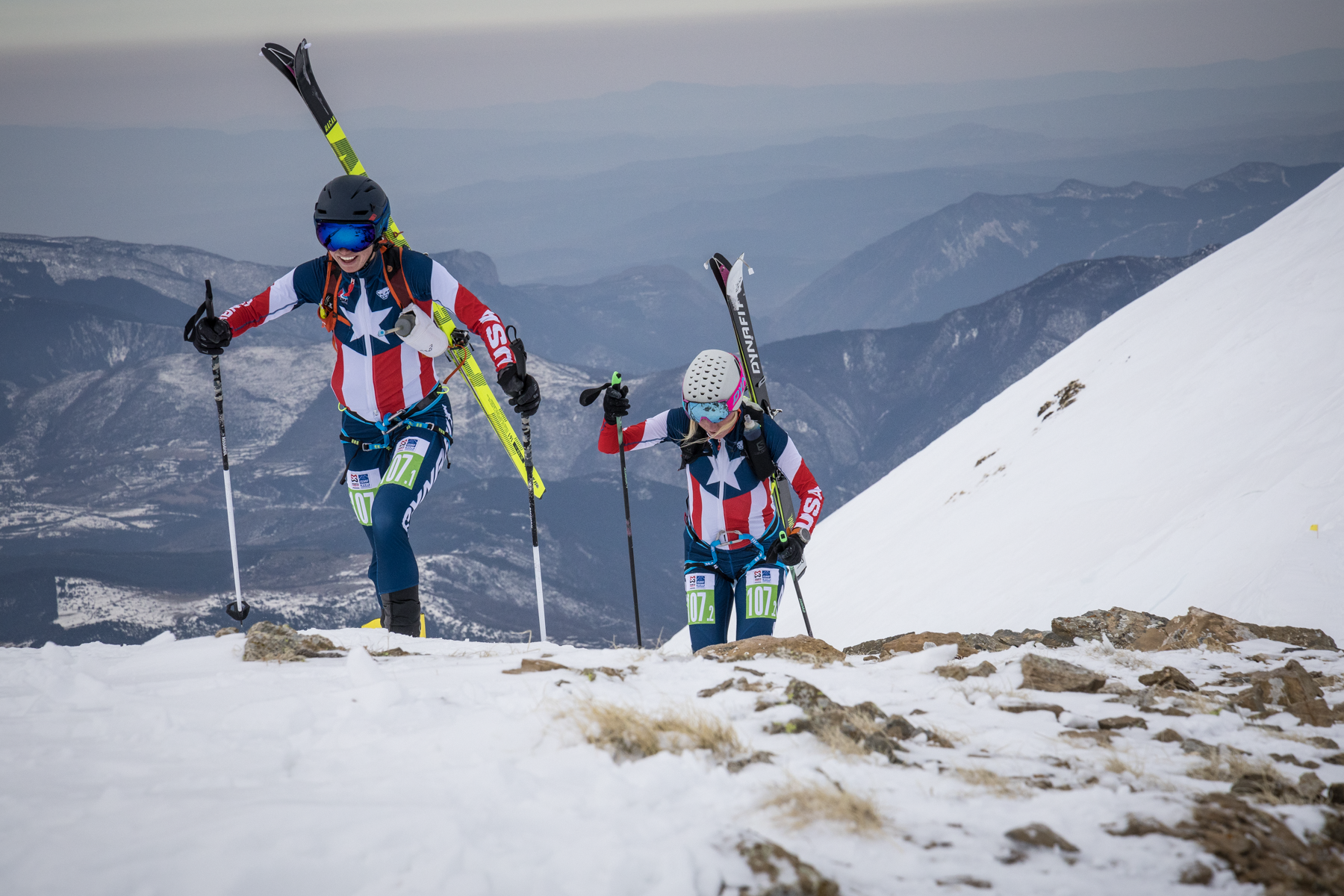 The United States Ski Mountaineering Association and U.S. Olympic & Paralympic Committee have agreed to establish an Olympic high-performance program for ski mountaineering before the sport makes its debut at the 2026 Olympic Winter Games in Milan-Cortina, Italy.
The agreement establishes the roles and responsibilities of USSMA and the USOPC in selecting and sending athletes to the 2026 Olympic Winter Games and competitions within the qualification pathway to the 2026 Games. USA Skimo sanctions and governs competitive ski mountaineering racing in the United States and promotes and fosters recreational ski mountaineering.
"Formalizing our role with the USOPC represents a true inflection point for our sport. The USOPC will provide resources and expertise to our athletes, aspiring athletes, and the U.S. Ski Mountaineering community," said Anthony Armstrong, executive director of USA Skimo. "This partnership will take our sport to the next level of competition and professionalism."
In July 2021, the International Olympic Committee approved adding the sport to the Olympic Winter Games Milan-Cortina 2026. Further details regarding athlete selection and resources will be made available at a later date.
"Though new to the Olympic Games program, ski mountaineering is a dynamic, fast-growing sport that also boasts more than a century of tradition," said Rocky Harris, USOPC chief of sport & athlete services. "We are excited to welcome ski mountaineering onto the Olympic program and are excited to partner with USSMA to deliver results for Team USA."