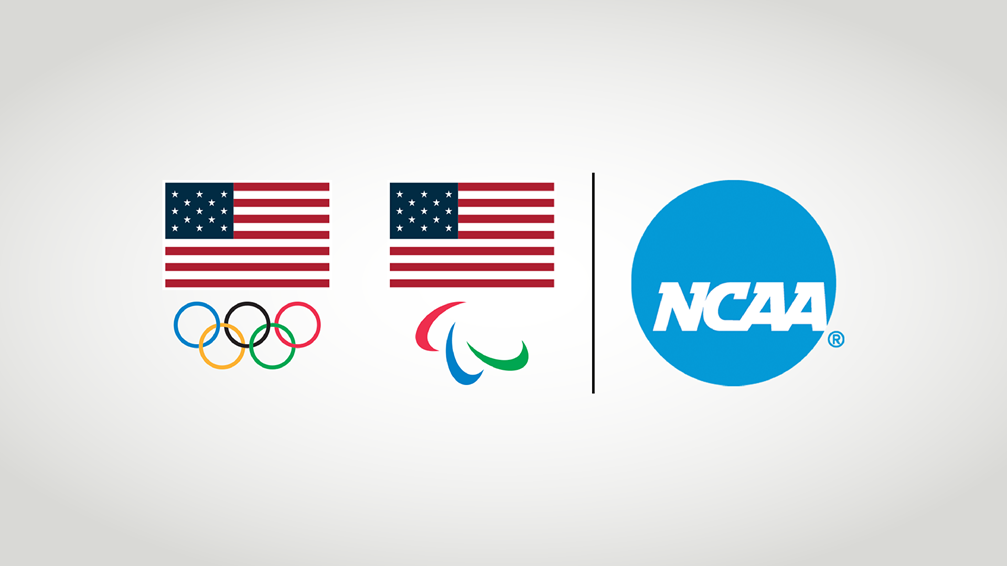 The United States Olympic & Paralympic Committee and NCAA have announced a strengthened Olympic and Paralympic Sport Cooperation Agreement through 2024 in an effort to keep the Olympic sports programs in the collegiate sports alive and thriving across all divisions.
A joint statement between the USOPC and NCAA said the new agreement terms are rooted in the USOPC College Sports Sustainability Think Tank recommendations and outlines tactics intended to test joint support of Olympic sport management, pilot Paralympic sport growth strategies and collaborate on shared promotion of Olympic and Paralympic sports at the college level.
"We are grateful to the NCAA and its member institutions for their commitment to Olympic and Paralympic sport programming and willingness to increase collaboration," said USOPC Chief Executive Officer Sarah Hirshland. "Our collegiate sports system is an American treasure worth protecting and we are honored to partner with the NCAA to activate shared sustainability efforts to preserve broad-based sport opportunities on campus through this cooperation agreement."
When the United States sent 613 athletes to Tokyo for the rescheduled 2020 Olympic Summer Games, more than 75 percent came from the college sports system. At the 2022 Olympic Winter Games in Beijing, more than 35 percent of the 222 U.S. athletes competed collegiately with representation spanning all three NCAA Divisions as well as collegiate club programs.
But given the rising deficits throughout college sports — in part because of the pandemic, in part because of outsized spending toward high-profile sports — the issue of non-revenue or Olympic sports' place in the college sports system has been debated more than ever before. In one question from a survey sent by The Associated Press to Division I college athletic directors across the country in April, nearly 65 percent of those who responded said "Yes" when asked if the USOPC should pay part of the bill to the universities that run sports programs that, in turn, feed the U.S. Olympic pipeline.
"While the collegiate landscape is evolving, NCAA member schools are committed to offering broad-based Olympic sport opportunities at the college level," said NCAA President Mark Emmert. "The new constitutional charge and our USOPC agreement terms demonstrate the collective commitment to strengthen the sport pathway for current and future student-athletes."
The agreement will be monitored by the NCAA Division I Council and the USOPC Collegiate Advisory Council and has three areas of focus.
Operational deliverables for sport strengthening efforts, which includes efforts to increase sport efficiencies and test championship-related partnerships. The pilot will launch by engaging the gymnastics community, including NCAA committee members, school leaders sponsoring the sport, coaches, athletes and national governing body staff.
Efforts to launch the USOPC Para-College Inclusion Project to grow adaptive sport opportunities at the college level in collaboration with the NCAA Office of Inclusion, involving strategy discussions with various adaptive programs at the college level which could result in improved sport awareness, increased school alignment and sport infrastructure strengthen.
Expanding upon existing promotional efforts to establish a quadrennial plan for communications across both USOPC and NCAA platforms to amplify the value of Olympic and Paralympic sport opportunities at the college level.
Previous USOPC Think Tank recommendations have already been assigned to various NCAA committees, including a recommendation to allow men's gymnastics programs more recruiting and engagement flexibility along with a proposal to streamline recruiting for swimming and diving programs. The NCAA Division I Strategic Vision and Planning Committee is also evaluating a recommendation to create an Olympic sustainability membership category that would provide affiliation flexibility for low-sponsored Olympic sports.