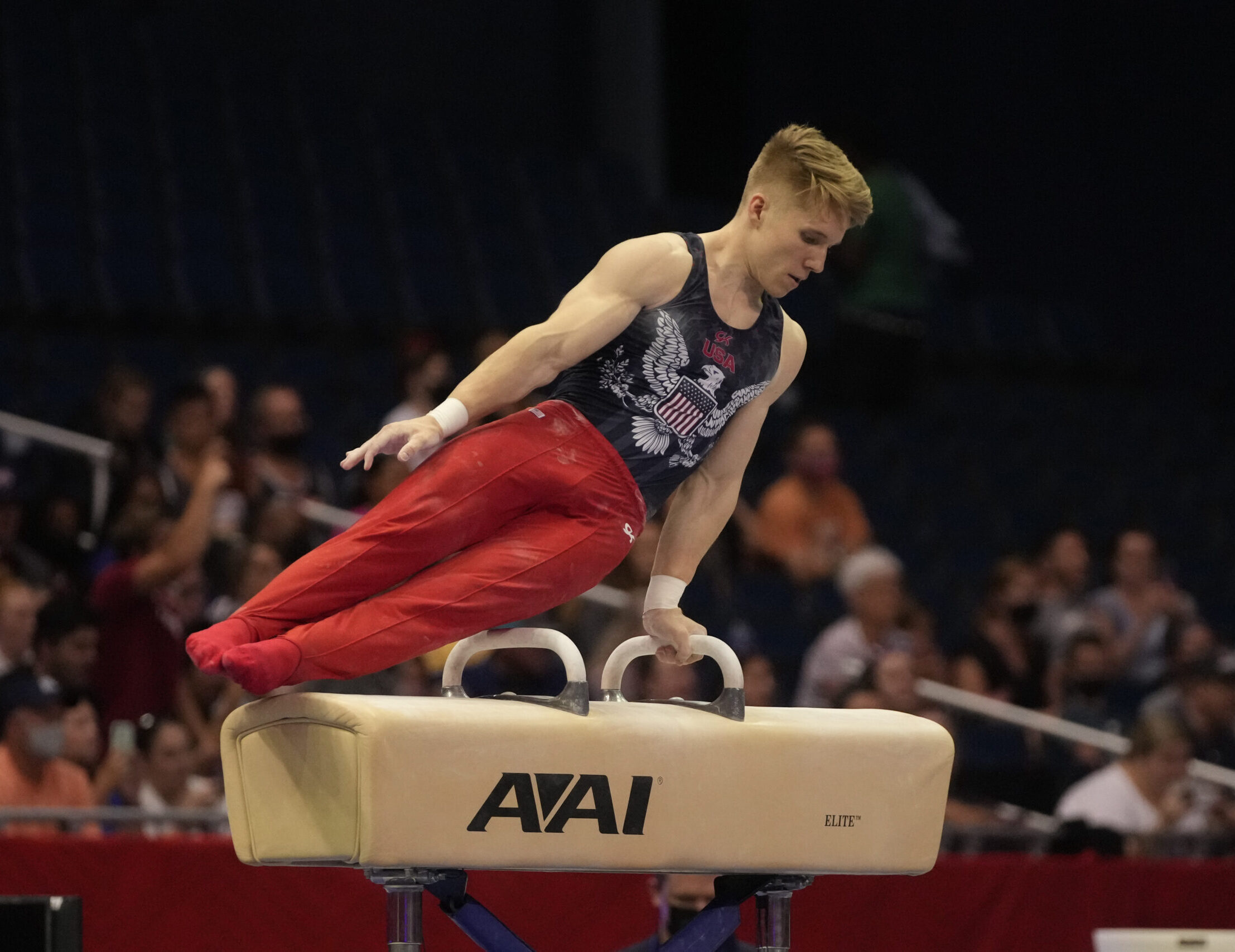 The United States Olympic & Paralympic Committee College Sports Sustainability Think Tank has released seven recommendations to address college sports programs that have faced financial challenges, including a call to combine national governing body and NCAA championships in certain sports.
When the United States sent 613 athletes to Tokyo, 463 of them — more than 75 percent — came from the college sports system. But the issue of non-revenue or Olympic sports' place in the college sports system has been debated more than ever before. According to the Business of College Sports, 112 sports have been cut at the Division I level during the pandemic across 35 colleges and universities; 37 of those have been reinstated.
In one question from a survey sent by The Associated Press to Division I college athletic directors across the country in April, nearly 65 percent of those who responded said "Yes" when asked if the U.S. Olympic and Paralympic Committee should pay part of the bill to the universities that run sports programs that, in turn, feed the U.S. Olympic pipeline.
"We are incredibly excited about these recommendations, motivated to see them put into practice, and grateful to all of our USOPC Think Tank members for dedicating their time and energy to this important effort," said USOPC Chief Executive Officer Sarah Hirshland. "These recommendations lay the foundation for greater partnerships moving forward, and together we can work to keep Olympic and Paralympic sport opportunities strong on campus."
The group also outlined implementation steps, many of which require collaboration with the NCAA governance structure.
"The USOPC Think Tank is proud to move these ideas into action with the NCAA national office and membership," said Scott Stricklin, University of Florida athletic director and USOPC Think Tank co-chair. "Now is the time to think creatively to preserve our broad-based collegiate sports infrastructure."
The recommendations are:
Develop a customized recruiting plan for swimming and diving to initiate the recruiting process during a prospect's senior year of high school.
Allow flexible engagement with prospective and elite male gymnasts by deregulating men's gymnastics recruiting rules and allow varsity programs to partner with youth programs and USA Gymnastics to share facilities, streamline expenses and generate revenue through expanded camps/clinics.
Build and pilot an Olympic Sustainability Membership Category, modeled after the NCAA Emerging Sports for Women structure, to test flexibility for low-sponsored sports including multidivisional membership and nimble conference affiliation to ease scheduling burdens and strengthen regional partnerships.
Formalize USOPC and NCAA organizational alignment by expanding the existing USOPC/NCAA cooperation agreement to mechanize leadership-level connections, sport-level partnership and project-specific engagement.
Achieve NCAA championships efficiencies through (1) National Governing Body/NCAA championships hosting partnerships, (2) NGB/NCAA efficiency partnerships and/or (3) NGB/NCAA auxiliary partnerships.
Pilot Olympic and Paralympic Games content sharing and develop a recognition program to increase storytelling and elevate national awareness of the role colleges play in developing Olympians and Paralympians.
Launch a USOPC/NCAA Para-College Inclusion Project. This includes research on national adaptive sport programming, promoting adaptive sports and connecting school leaders, adaptive programs and U.S. Paralympic leaders.