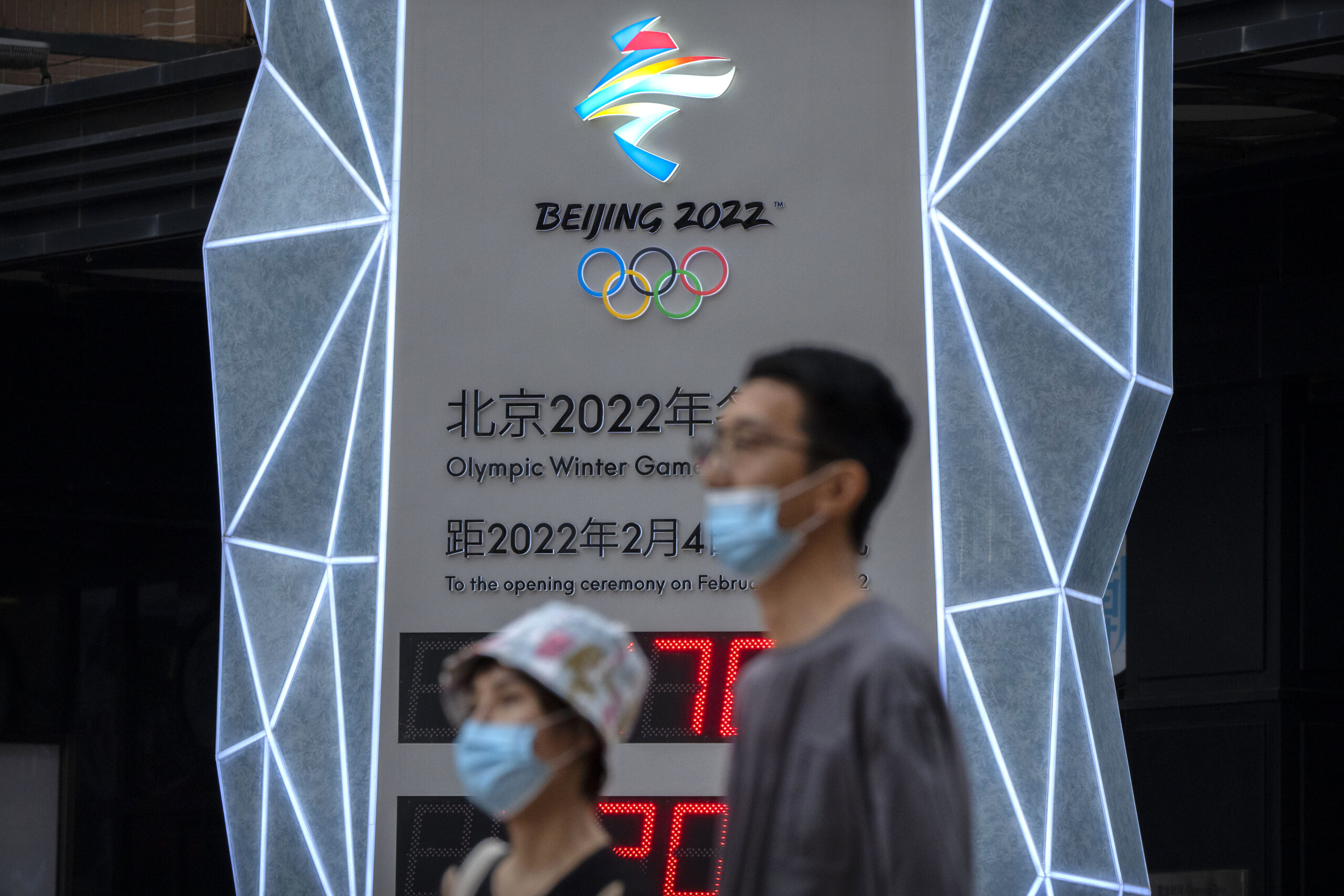 Athletic competition itself was not the focus of a press conference by the United States Olympic and Paralympic Committee on Tuesday morning as questions focused on Beijing, the host of the upcoming 2022 Olympic Winter Games, and how the Games have become a flashpoint for the various geopolitical issues surrounding China.
"We encourage our athletes to support the values of Olympic movement, which include non-discrimination and equality for all," USOPC Board of Directors Chair Susanne Lyons said. "We expect that China is going to be a unique situation to really allow sport to speak for unity and for global peace and the rights of people around the world."
USOPC Chief Executive Officer Sarah Hirshland added there are no plans for security of the U.S. delegation above and beyond a typical Games. "We are a guest at their Games and we are under — and agreed to abide by — the rules of (the IOC and Organizing Committee). We are absolutely making sure athletes are knowing the rules and laws of the country that they are going to because they are different than the rules and laws in our country."
"We know there's still continued political tension," Lyons said, noting the Olympic Truce was signed over the weekend in Athens during the torch lighting ceremony and "we're trying to stay in our own lane where we can promote global peace and cooperation through sport."
Throughout the 45-minute session, there were no questions about the vaccine mandate that the USOPC has implemented for its entire delegation to Beijing; anyone going to Beijing has to be fully vaccinated by November 1. Dr. Jonathan Finnoff, the U.S. Olympic and Paralympic Committee's chief medical officer, said Monday a "very small minority" of athletes have objected to the mandate.
Lyons said the USOPC is expecting Beijing organizers to release the first version of the Olympic playbooks any day now and they "could have more stringent protocols than Tokyo." Beijing organizers have already said the Winter Games will operate on a "closed loop," with athletes, coaches, media and all other participants only allowed to go between venues and approved accommodations for the duration of the Olympics. China makes an exception for athletes to its proof-of-vaccination requirement to enter the country, but those granted exemptions are subject to a 21-day quarantine.
Finnoff also said Monday that U.S. athletes will have to fly charter to Beijing to comply with COVID-19 protocols implemented. Rick Adams, the USOPC's chief of sport performance and NGB services, said the USOPC is waiting on the Beijing playbooks for clarity on the issue, noting almost half the U.S. team will arrive in Beijing from outside of the U.S. due to international pre-Olympic competitions. Logistics once in Beijing will also be a learning experience especially when it comes to COVID protocols and other security issues.
"One of the things we learned from Tokyo is things evolve over the course of the Olympic Games and Paralympic Games," Adams said. "I don't know that we expect there to be anything necessarily different other than to say we're committed to making sure as we did in Tokyo that we learn each time, we understand who the decision makers are, we understand what best can be done not only behalf of the athletes, the athletes' families, the athletes' extended circles."
Other topics included;
The U.S. athlete count in Beijing will be around 230–240 Olympians and 65–75 Paralympians with an abbreviated Trials season compared to the summer. Some teams are in China right now doing training including bobsled, skeleton and short-track speedskating with others heading over in November for pre-Olympic events. Adams said the USOPC winter strategy since Pyeongchang in 2018 has been examining everything from technology to sports science and nutrition, but "the overall development is rooted in having good coaches" so the coaching pipeline has been a point of emphasis.
Chief of Athlete Services Bahati VanPelt said the USOPC in Beijing "will have a laser focus on mental health and well-being for athletes," including creating more wellness spaces for mental health officers, more domestic engagement with friends and family during the Games and more celebrations of achievements for athletes on the ground in Beijing.
Hirshland was asked about the USOPC delegation that, along with a delegation from the Salt Lake City-Utah Committee for the Games, will travel in November to meet with the International Olympic Committee and talk over Salt Lake City's bid to host the Olympic Winter Games in either 2030 or 2034. The SLC-UT Committee for the Games says the budget for its bid for either 2030 or 2034 will be $3.8 million and every venue from the 2002 Games will be used. The IOC has been focused on future hosts staying within budget given the explosion in previous Games' budgets; the 2032 Olympic Summer Games host, Brisbane, has already said it is likely to exceed its $3.72 billion budget estimate, according to Reuters. "We do expect that to be a workshop-focused discussion and exchange of information," Hirshland said of the November meeting, adding "it is not our contention coming out of that meeting on that day" to announce an official bid.