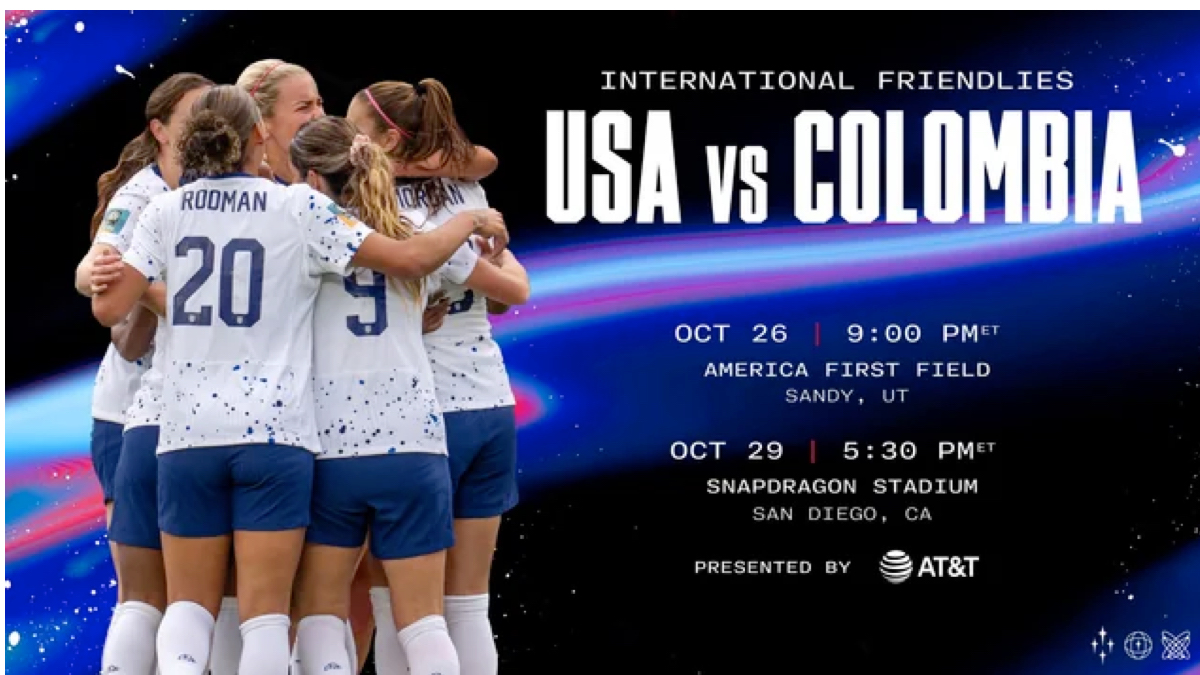 The U.S. Women's National Team will play two October friendly matches against Colombia, on October 26 at America First Field in Sandy, Utah, and October 29 at Snapdragon Stadium in San Diego.
The games will be at 9 p.m. ET in Utah and 5:30 p.m. ET in San Diego. America First Field in Sandy was the former and future home of the NWSL's Utah Royals, which was in the league from 2017 through 2020 and will return in 2024. Snapdragon Stadium in San Diego is home to San Diego Wave FC of the NWSL and will host the league's championship game in November.
The national team's first two matches that will be part of the post-World Cup schedule are games September 21 at Cincinnati's TQL Stadium and September 24 at Chicago's Soldier Field, both against South Africa. It will be the first games without its previous coach, Vlatko Andonovski, who resigned after the team was eliminated in the round of 16 at the FIFA Women's World Cup in Australia and New Zealand.
The USWNT has played eight matches in San Diego during its history but this will be the first at Snapdragon Stadium, which replaced the now-demolished former NFL stadium that hosted the USA four times. The last USWNT match at America First Field was also against Colombia, a 2–0 win for the Americans on June 28, 2022. The USWNT is 6-0-0 all-time at America First Stadium (formerly Rio Tinto Stadium) dating to 2010.
While the United States did not win its group and was eliminated in the round of 16, Colombia won Group H on the strength of a 2-1 victory against Germany. Colombia then beat Jamaica to win its first knockout match at a Women's World Cup before falling to eventual runners-up England, 2-1, in the quarterfinal. The U.S. does have a 9-0-1 record against Colombia all-time.
Both teams have already qualified for the 2024 Olympic Summer Games in Paris and both teams will be using these games as early preparation for that tournament. France, the U.S., Brazil and Colombia are the only teams of the 12-team field that have clinched spots so far.
Ticket presales for the match in Utah will begin on September 12 with the public sale beginning September 18. Presales for the match in San Diego will begin September 5 with the with the public sale beginning September 12.