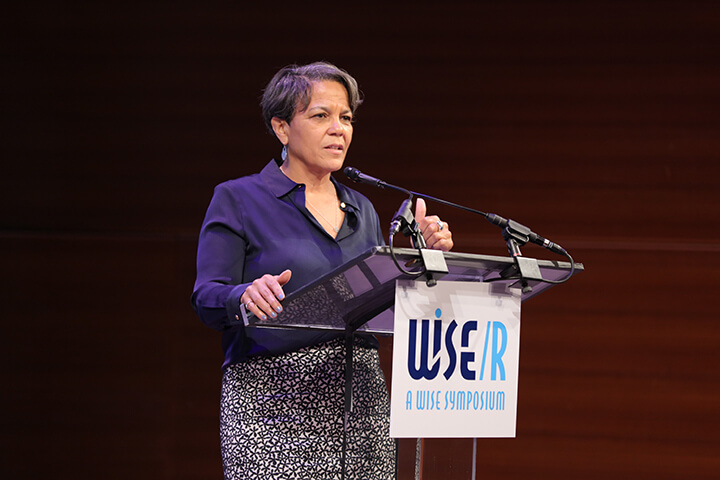 Women in Sports and Events Chair and President Kathleen Francis is among the newest additions to the board of advisors for the Women's Sports Network, a free streaming channel that is scheduled to launch at some point in 2022.
Francis was named chair for WISE in November 2011 and has overseen growth in membership and league partnerships, chapter expansion, and the launch of such educational programs as the Executive Leadership Institute and WISE/R Symposium. Francis served as managing director, marketing and development at the United States Tennis Association in addition to holding positions at Major League Baseball and the Meadowlands Sports & Entertainment Complex.
Along with Francis, announced on Tuesday are Allyson Felix, the most decorated American track and field Olympian in history; LaChina Robinson, WNBA Analyst for ESPN and Women's Sports Foundation Board member; Lindsay Amstutz, chief media officer at OneTeam Partners; Renata Simril, president and chief executive officer of LA84; and USTA Chief Executive and U.S. Open Tournament Director Stacey Allaster.
Also named to the advisory board as chairperson is Carol Stiff, a 31-year veteran of ESPN and Women's Basketball Hall of Fame inductee. Previously announced to the board was Sophie Goldschmidt, chief executive officer of U.S. Ski & Snowboard. The advisory board will help to drive the channel's strategy and engage leagues, rights holders, brands and athletes to participate in the venture.
"It's long overdue to give women's sports the spotlight they deserve, featuring female athletes on and off the field," said Allaster. "With this advisory board, Stuart and Carol have assembled a group of incredibly talented women with the common goal to finally have a network that puts women front and center, where fans can easily access their favorite sports content."
The Women's Sports Network has already partnered with the LPGA, U.S. Ski and Snowboard and the World Surf League. The channel will launch with live and archival games, docuseries and original content from a dedicated studio space in Los Angeles.
"I've been advocating for accessible women's sports content my whole career and it is a dream come true to work with my fellow advisors and FAST Studios to launch the Women's Sports Network," said Stiff. "Since announcing the project, we have heard from leaders in sport whose goals align with ours, eager to accelerate the growth of women's sports and add more partners into the mix."