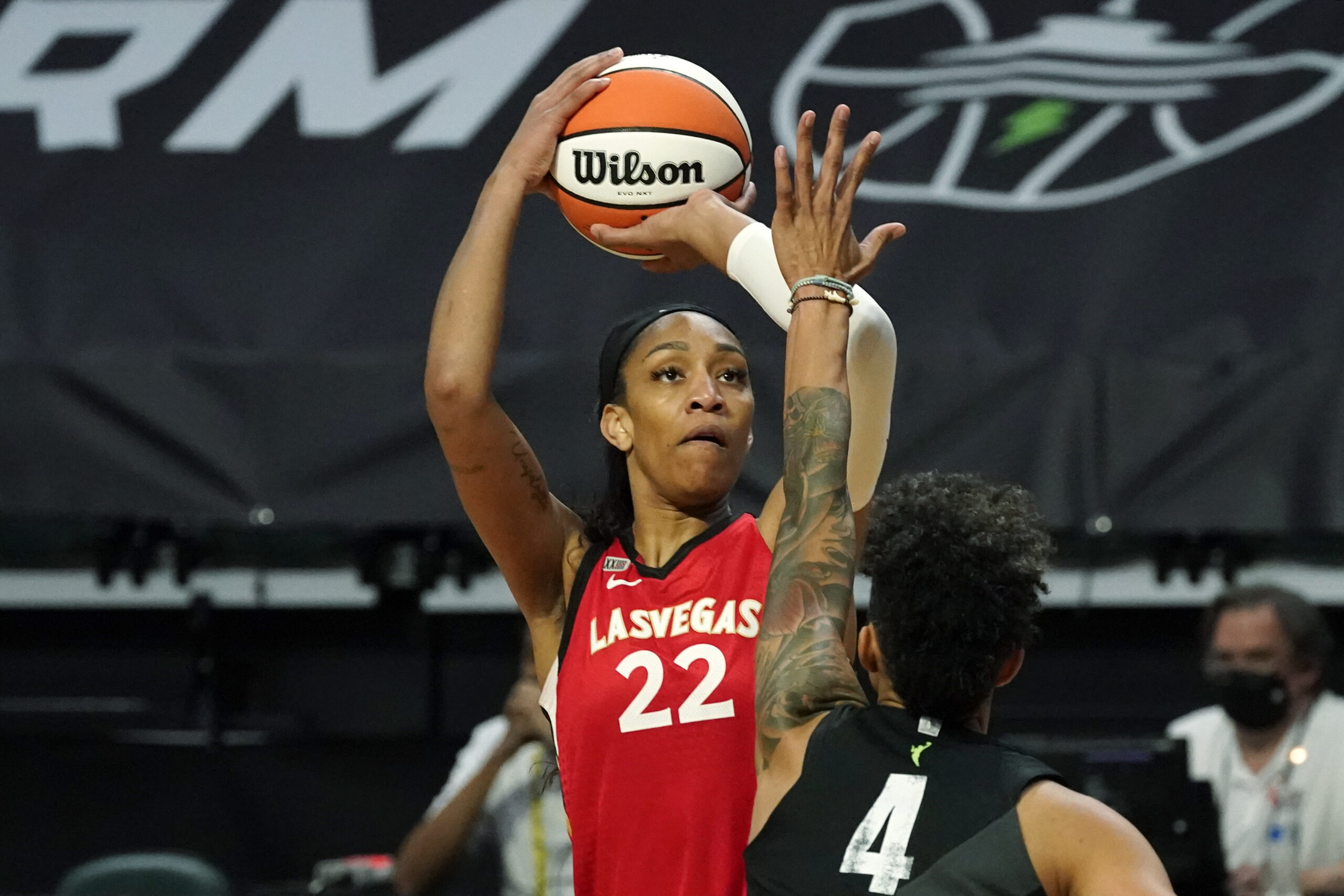 The WNBA All-Star Game will return this summer with Michelob Ultra Arena at Mandalay Bay Resort and Casino in Las Vegas hosting the event that will match up players from Team USA and the rest of the WNBA ahead of the Olympic Summer Games in Tokyo.
The game will have all-stars voted in from the USA Basketball women's national team versus the remaining WNBA All-Stars voted in as part of a combination of fan, player, media and coach voting. The game will be held July 14 and broadcast on ESPN ahead of two USA Basketball women's exhibitions also in Las Vegas.
The selection of the all-stars through a combination of voting by fans (50 percent), current WNBA players (25 percent) and a national panel of sportswriters and broadcasters (25 percent) with rosters announced on June 30. Voting will start June 15 at 2 p.m. ET and conclude on June 27 at 11:59 p.m. ET. Fans will be able to vote for up to four back court players and six front court players.
The top 36 vote-getters (nine back court and 15 front court players) who are not members of the USA Basketball roster will be provided to WNBA coaches who will determine the 12 players who will play for Team WNBA. Coaches will not be able to vote for their own players.
Starters will be determined by the respective head coaches for the two teams. As part of the league's 25th season celebrations, the WNBA will also honor the gold-medal winning 1996 U.S. Olympic women's basketball team.
The U.S. women will also play exhibition games July 16 against Australia and July 18 against Nigeria as part of its pre-Olympic training camp in Las Vegas.