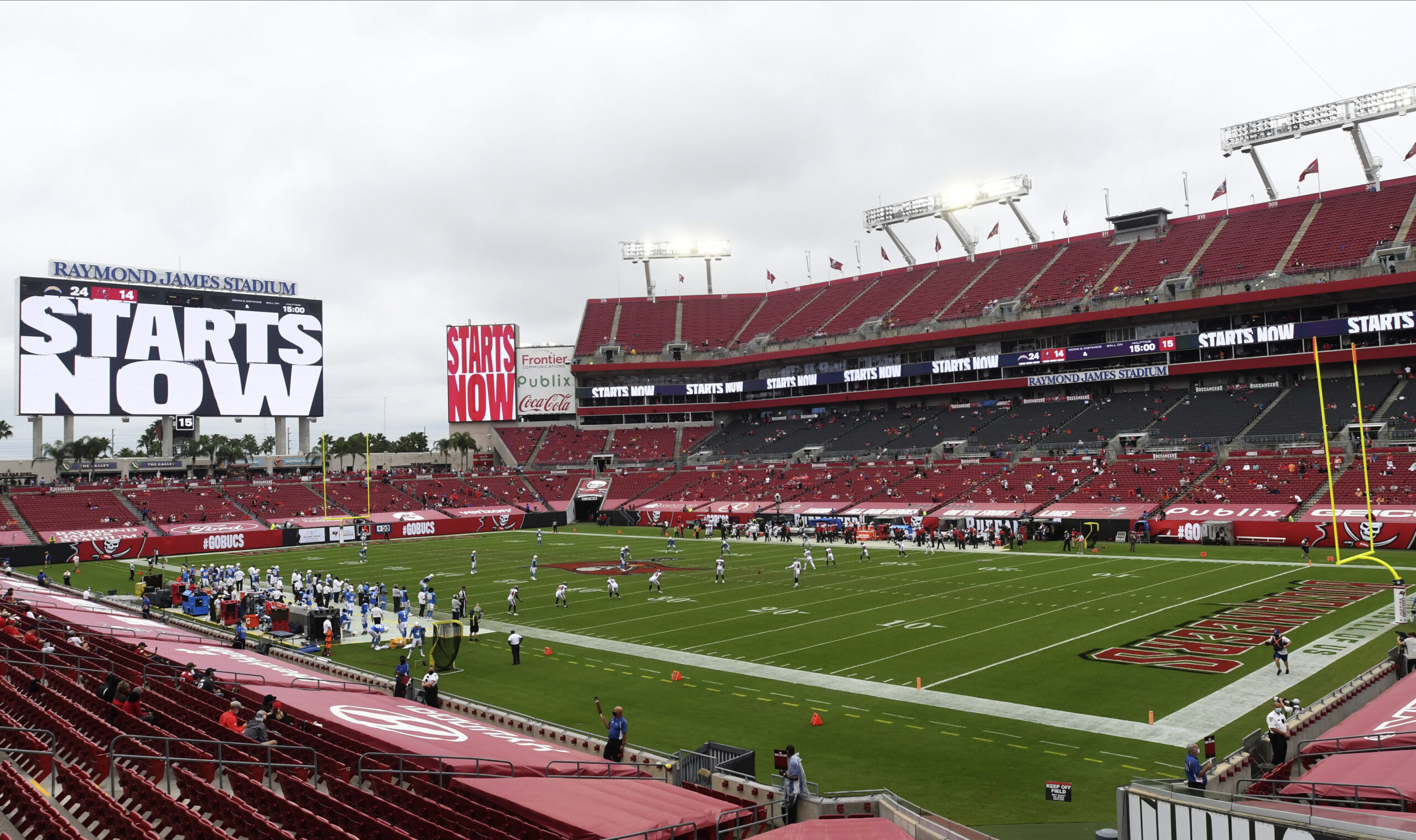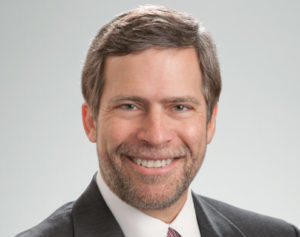 On December 2, the No. 8-ranked Michigan State basketball team traveled to Durham, North Carolina, to play No. 6-ranked Duke at fan-less Cameron Indoor. Winless in his previous three games at Duke while coaching Michigan State, Tom Izzo and the Spartans came away with a 75-69 victory. Even though the venue was devoid of the legendarily rabid Duke fans, Izzo stated after the win, "I know one thing: I'm not going to put this as an asterisk."
Really? A Duke home crowd is not worth six points? I'm sorry, Coach. That win does come with an asterisk. A win at Cameron when there is no crowd is like climbing Everest when there is no snow — hard, but not the same.
Izzo's comment did cause me to think how, years from now when we will look back on the sports performances and results of 2020, certain competitions and victories will be viewed with asterisks while others will not. Here is my early take.
The NBA playoffs were really the market leader. The NBA showed how to do it and how to do it right. Before the bubble started in July, a major percentage of regular season games had been played, so the seedings in the modified playoff system were legitimate. There were no coronavirus cases in a bubble that lasted 95 days, so teams were at full strength (at least virus-wise), and the playoffs produced a worthy final series, a worthy champion and a worthy MVP in LeBron James, who was the dominant presence inside the bubble. This is as asterisk-free as it gets in 2020.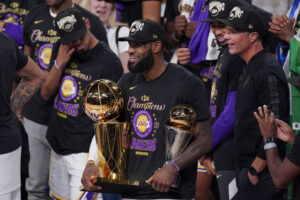 Following the example set by the NBA, the NHL bubble was also a success. Yes, teams did not have to travel to play on opposing team ice but the frequency of the games was physically taxing. The caliber of play in the finals was first rate. Keep in mind that the runner-up Dallas Stars lost in overtime of Game 7 of the Western Conference semifinals last year to the eventual Stanley Cup Champion St. Louis Blues. Similarly, in the last full season in the NHL, the 2018–2019 campaign, the Tampa Bay Lightning compiled 128 points, more than 20 more than any team in the league. So each finalist earned its way to the Finals, and the Lightning are asterisk-free champions.
The season has yet to be completed, but I am giving it a presumptive asterisk. My only hesitation is that the Pittsburgh Steelers have had a very good season despite disruption caused through no fault of their own. The Kansas City Chiefs remain the class of the league. So the season could well result in a worthy Super Bowl winner. But the NFL has always been about keeping players healthy — as in not physically injured — however, this season there is even more attrition than usual. It is hard to suggest the presence of the virus did not affect the integrity of the competition. The Baltimore Ravens had dozens of cases of coronavirus; the Denver Broncos did not have a quarterback to start one of their games because all four on their roster were in quarantine, various games throughout the year had to be postponed and the Dallas Cowboys played a home game before a crowd of 31,000 whereas most teams played home games with no fans — the stuff for which asterisks are made.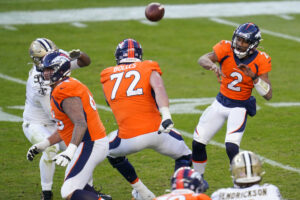 This is a tough call, but I am giving it an asterisk on the season. First of all, 60 games is not a season. The schedule was reconfigured so there was not the usual degree of parity of opponents in each team's schedule. Numerous games were postponed (the St. Louis Cardinals seemed to lead the league in this category). Two teams made the post season with losing records (the Milwaukee Brewers and Florida Marlins) for the first time in MLB history. A number of players, including name-brand players, opted out for the season. Having said that, the only two teams to win 40 games in this season — the 40-20 Tampa Bay Rays and the 43-17 Los Angeles Dodgers — made it to the World Series, giving it a high degree of legitimacy. The Dodgers, who have been knocking on the door of a championship for the past six years, got it — and did so with a championship-caliber team and a Hall of Fame pitcher in Clayton Kershaw, who finally had a postseason worthy of his regular season career. But would he have had the same degree of postseason success after a 162-game schedule? We don't know, so it makes it more complicated to place his World Series performance with other historical benchmarks.
If there is some mark that doesn't have quite the sting of an asterisk but connotes that something was at least different, golf should get it. However, if it's asterisk or no, I say no asterisk. Golf was one of the first sports to come back, with three of four majors played after the COVID-19 breakout. There was superb shot-making. The absence of crowds may have changed the dynamic and taken away an advantage that players who thrive in front of crowds might have over those who get the yips or those who are less experienced. Nevertheless, shooting 6 under par at a U.S. Open and finishing six shots ahead of the field, as Bryson DeChambeau did to win his first major, overcomes any suggestion that a crowd or weather conditions in June as opposed to mid-September would have made a difference.
Similarly, Dustin Johnson's win at The Masters was a consummate performance by the No. 1 player in the world. That is not the stuff that gives rise to asterisks. The hesitancy here is that Johnson's 20 under par — the lowest score ever at Augusta and the lowest score to par in Masters history — does not equate to 20 under par in conditions during the Masters' usual time slot of early April.  So an asterisk goes on the Masters scoring record, but no asterisk on the season or any other tournament.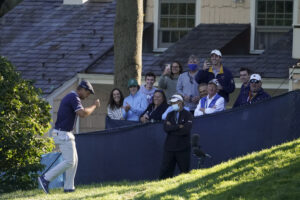 Horse Racing: Asterisk
When the Belmont Stakes is shortened to three-quarters its usual length and is held in September rather than the heat and humidity of metropolitan New York in June, it's not even close to the same race. Plus, if you think that crowds might affect performances in golf, check with horses as to how they feel about crowds of humans. Fortunately, there was no Triple Crown winner, otherwise this would have been a major historical asterisk. It's still an asterisk.
Like the NBA and the PGA Tour, Formula One helped usher in the return of live sports and, although confined to Europe and places easily accessible from Europe, it did a magnificent job staging 17 races. Not even Lewis Hamilton's late-season positive COVID test could tarnish the season or his seventh world championship, tying the all-time record.
The Tour de France is a serious struggle no matter when it is held, and the fact that the cycling season did not have its usual meter — with competitors and teams peaking at the time of the race — made the effort as worthy as ever.
Tennis: No Asterisk
It's tempting to put an asterisk on the U.S. Open without Roger Federer and Rafael Nadal in the mix, but you can't attribute Novak Djokovic's self-inflicted banishment from the tournament to COVID-brain (he did test positive early in the summer). The U.S. Open was played at its usual time of year and the final between Dominic Thiem and Alexander Zverev was worthy under any circumstances. Many others in tennis have won a major when the field was cleared of the top three seeds for reasons other than a pandemic. The women's final between Naomi Osaka and Victoria Azarenka was equally compelling. And we were treated to a French Open in October.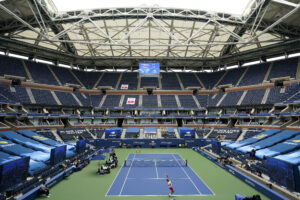 College Football: Asterisk
It was a crap-shoot as to which games would actually be played on any given weekend. Some teams could not even practice on or near their home campuses. The probable No. 1 draft pick, Trevor Lawrence, was on COVID quarantine, and Lawrence missed the most important game of the regular season against Notre Dame — a break for Notre Dame that could have been the difference between being in the CFP Playoff or not. Lawrence more than made up for his absence in the regular season match with a decisive victory over Notre Dame in the ACC Championship game. Meanwhile, Alabama's Nick Saban tested positive for COVID on two separate occurrences one month apart. Some teams played in front of fans, others didn't. Some teams played a full schedule; others played half a season, if that. Home games were switched to away games. Some teams suffered some ill fate due to the community situations of other teams.  Oregon was in the Pac-12 championship game with a 3-2 record and the second-best record in the conference's North Division — and now it is in the Fiesta Bowl, even though Washington finished 3-1. Ohio State won the Big Ten championship game and is in the CFP Playoff with six games under its belt. Iowa (6-2), in that same Big Ten Conference, played eight games. And the Rose Bowl will be played in Texas. You may love it all, but you better put an asterisk on it.
---
Bob Latham is a partner at the law firm Jackson Walker, L.L.P., and a World Rugby board member. A compilation of his best columns titled "Winners & Losers: Rants, Riffs and Reflections on the World of Sports," is available for purchase at amazon.com.