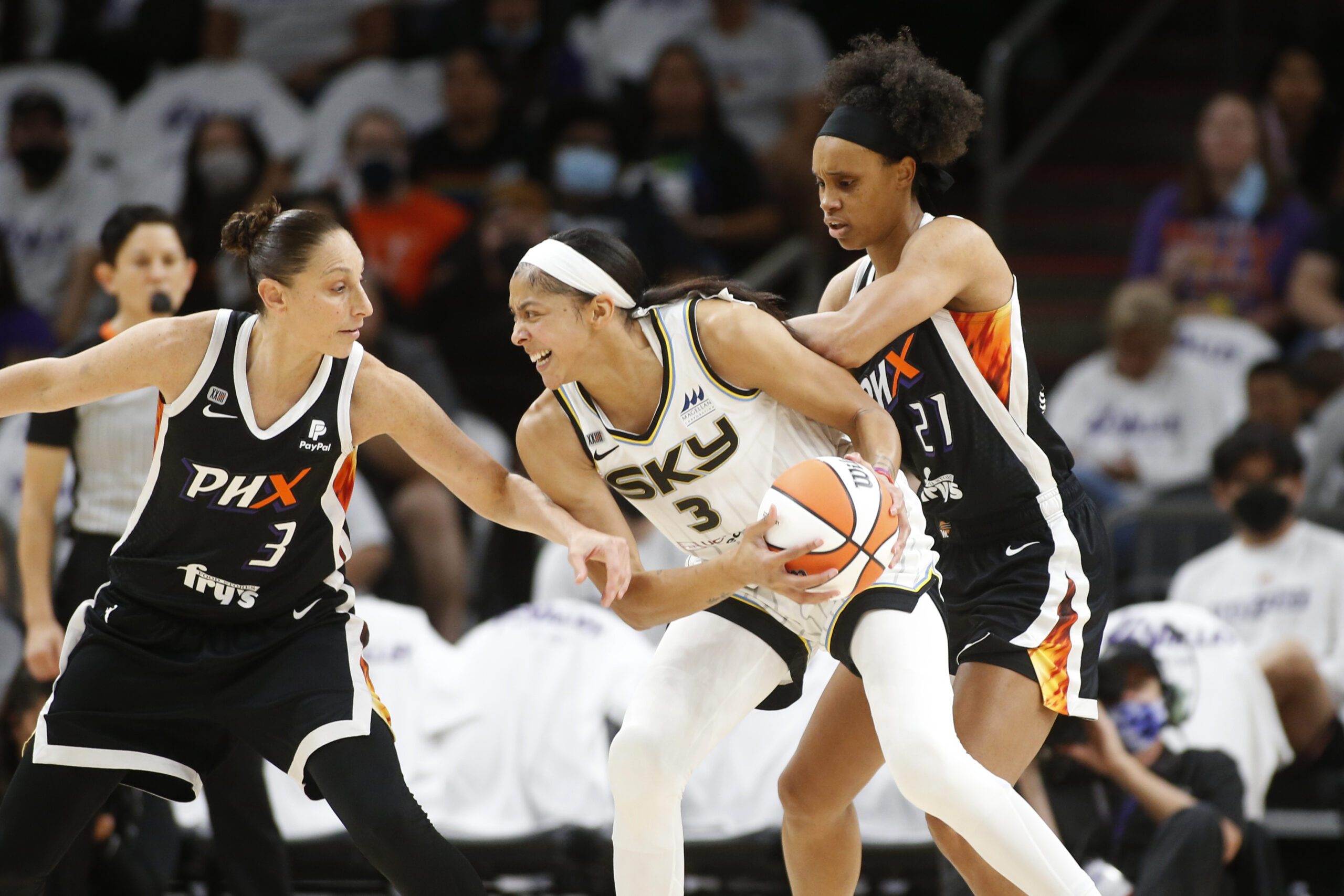 The defending champion Chicago Sky will open the 2022 WNBA season with star Candace Parker facing her former team, the Los Angeles Sparks, highlighting the start of the biggest season in league history.
The 26th season starts May 6 with all 12 teams in action over the opening weekend to start a season in which teams will play a record 36 games. Each team will play 18 home games and 18 road games. The previous schedule, which grew from 28 to 32 games per team over the WNBA's first six seasons, had consisted of 34 games per team from 2003–2019. Teams played a shortened 22-game schedule in the 2020 season and a 32-game schedule in the 2021 season, both due to the COVID-19 pandemic. In some instances where a team is scheduled to play twice in the same city, those games have been scheduled to be played consecutively.
The 2022 season will begin on May 6 with Chicago hosting Los Angeles, followed by a WNBA Semifinals rematch between Las Vegas and Phoenix. The opening-night schedule will also feature the Seattle Storm hosting the Minnesota Lynx and the Washington Mystics hosting the Indiana Fever.
"We are looking forward to what is already a highly anticipated tip off of the 2022 season in May," said WNBA Commissioner Cathy Engelbert. "The 36-game schedule will provide fans greater opportunities to see the best players in the world compete at the highest level and year two of the Commissioner's Cup brings added incentive to the first half of the season for players and teams while offering fans conference rivalry competition through which to support their favorite teams."
The Commissioner's Cup presented by Coinbase, an in-season tournament pitting conference rivals against each other during the first half of the regular season, will return for its second season.  The 10 designated "Cup games" per team will be the first home game and first road game each team plays against its five conference rivals, all completed from May 6 through July 7.  The team from each conference with the top record in Cup games will compete in the Commissioner's Cup Championship Game on July 26.
AT&T WNBA All-Star 2022 will be played Sunday, July 10, at a site to be announced. The regular season concludes August 14 before the playoffs, which will also be expanded this season. The new playoff format will still have eight teams but with no byes and three rounds of series play that uses a best-of-3-5-5 format.