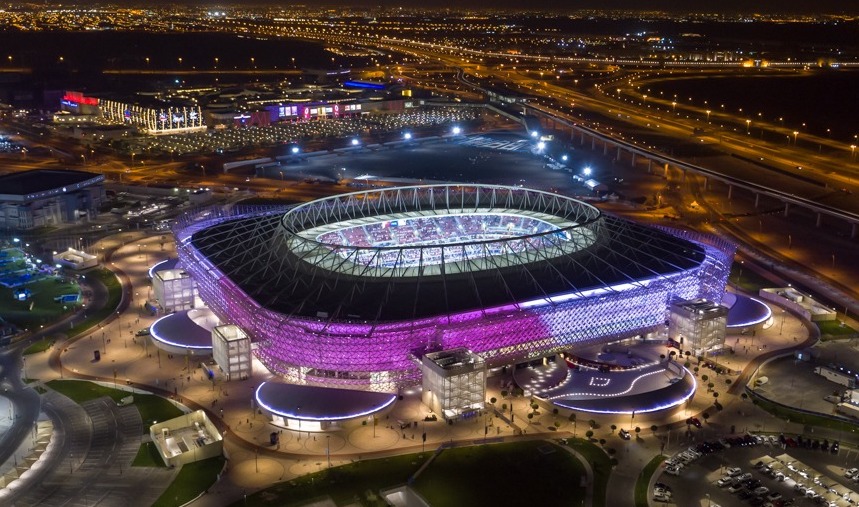 There was the controversial vote by FIFA all those years ago to give it one of the world's biggest sporting events. There was the schedule change to the fall from summer, which meant changing the worldwide soccer calendar. There have been documented issues about how the stadiums have been constructed, the country's restrictions against same-sex relationships and alcohol and more.
And still, with less than three months from the opening game, fans of the sport cannot help but be excited about the FIFA 2022 World Cup in Qatar. With the opening game on November 20 and the United States men's national team set for some high-profile matches in the first round and the compact setup allowing fans experiences never before possible at a World Cup, the stage is set for all involved to make memories of a lifetime.
The stakes are almost beyond words for Qatar, the smallest country to host the world's biggest event. The 2022 World Cup is the most compact ever, with the furthest stadiums about 45 miles apart and two stadiums — Education City and Ahmad Bin Ali — only 3.1 miles away.
Being the smallest country to host a World Cup has led to some documented issues with accommodations. Qatar has an estimated 40,000 hotel rooms and plans to upgrade it to 70,000 ahead of the World Cup but is set to receive a whopping 1.2 million – 1.5 million visitors. To try and ease the accommodation issues, match-day flights from major Middle Eastern cities in the United Arab Emirates, Saudi Arabia and Oman will shuttle spectators to games.
And with that in mind, Qatar is instituting a Hayya Card or Fan ID, which any foreign visitor must obtain to enter the country during the tournament. The Hayya Card is needed to access stadiums (along with a match ticket) and to enjoy free matchday travel alongside other benefits that Qatar is providing for visitors. Ticketless fans will not be allowed into Qatar due to concerns over the amount of accommodations and only fans with match tickets will be granted official FIFA IDs, which will then be used to facilitate entry visas.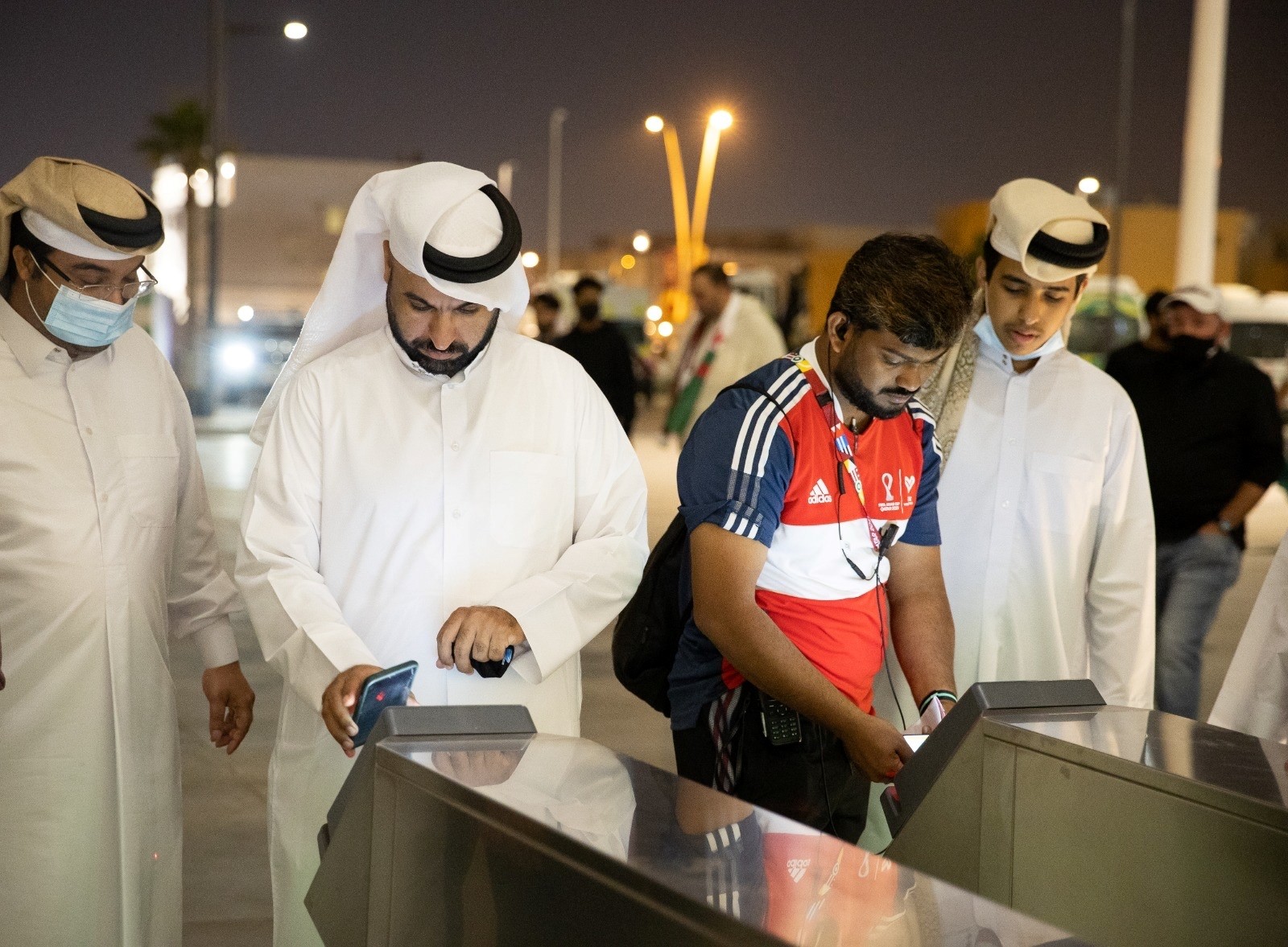 Hospitality a Hit for U.S. Fans
If that sounds a bit complex, that is where the hospitality packages that an agency can provide often can eliminate some of those complications.
The FIFA Hospitality Program offers match ticket-inclusive packages and a range of on-site services at facilities at the stadiums including private suites and lounges, catering, premium beverages, preferential parking, entertainment and gifts, and also various off-site services as well as additional services including accommodations and air transportation. FIFA previously said it aims to generate $500 million from hospitality rights and ticket sales from the World Cup.
In the United States, that means using sports marketing agencies Elevate Sports Ventures and Premier Partnerships, which are FIFA's official sales agents in the U.S. Premier and Elevate have a sales and marketing partnership with MATCH Hospitality, the global rights holder appointed by FIFA, that is operating as MATCH Hospitality USA. As part of the partnership, Premier and Elevate use Overseas Leisure as a sub-agent in the United States to provide travel, guest management, hospitality services, and more for clients.
"We've been incredibly impressed but maybe not surprised with the level of interest," said John Kristick, president of Premier Partnerships. "This World Cup is unique, it's the first one in Middle East and Qatar being the host. It's a once-in-a-lifetime experience for those who want to go to that part of the world."
To Kristick's point, in mid-August when FIFA announced that only a half-million tickets remained on sale for the World Cup. Of the 2.45 million tickets sold to that point, only Qatar and Saudi Arabia sold more tickets than the United States, which plays group-stage games against Wales in addition to high-profile games against Iran and England.
"The results to date have been very positive and we continue to be engaged with clients who are trying to make last-minute plans," Kristick said. "There's a lot of moving pieces to plan any trip and a trip to Qatar, you have a lot of questions so our team tries to make it as easy as they can."
Alcohol Back in the Mix
And yes, one of the biggest questions of the World Cup was recently resolved. Fans will be allowed to buy beer with alcohol within the eight stadium compounds — though not at concourse concession stands — before and after games, and during evenings at the official "Fan Festival" that is being held in a downtown Doha park.
The beer policy was announced 11 weeks before the first game and fulfills an expectation since Qatar campaigned 12 years ago to be the first World Cup host in the Middle East. Budweiser has been the exclusive World Cup beer brand since 1986 and parent company AB InBev renewed its deal through 2022 with FIFA in a 2011 signing after Qatar was confirmed as host.
Qatar has tested its alcohol policies at games soccer including the 2019 Club World Cup that featured Europe's then-champion Liverpool, South American champion Flamengo and Mexican club Monterrey and while maybe not widely known, Qatar is not the first World Cup host to ease its stance on alcohol. Before the 2014 World Cup in Brazil, pressure from FIFA led local lawmakers to pass a special bill exempting the tournament from a ban on selling alcohol at stadiums.
"It's an attractive headline but each World Cup is different with their cultures and values," Kristick said of the beer issue. "We come to expect that as international travelers. I haven't had any reports that (beer availability) was a deal breaker. Our results have been very positive so it's not been impacting a client's decision making."
Kristick will head to Qatar with his wife to take in the early part of the tournament and see several group stage games — "I've been at every World Cup since 1994 so I wasn't going to put the streak at risk. I'm really enthralled by the notion of having everything in close proximity. To be able to stay in one location and go to multiple stadiums and have so many fans from different parts of the world in one region, it's a World Cup like no other when it comes to that."