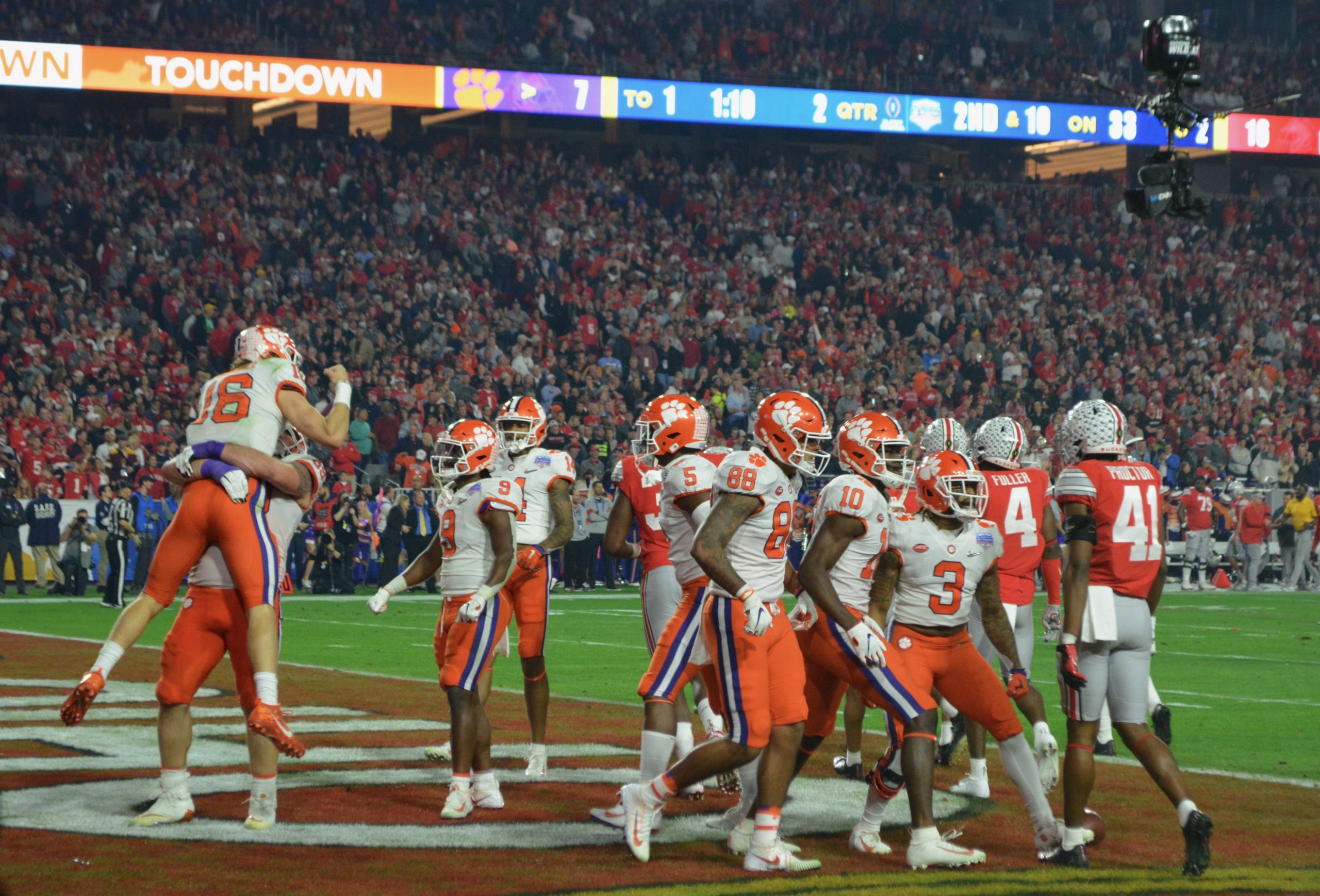 It has already been a rollercoaster fall for any organization that puts together a college football bowl game, or a destination that hosts one.
In the summer and early fall, there was fear that the fall season would be severely downsized due to the coronavirus pandemic and it would lead to many bowl games not being held. Within weeks, every Football Bowl Subdivision conference was back in action and organizations breathed a sigh of relief. But as the season has gone on, with over 100 games canceled because of outbreaks within programs, the bowl season itself is again facing an unsteady time.
ESPN Events' cancellation of the Las Vegas Bowl on Wednesday marked the 10th game that has been wiped off the postseason schedule. It came a day after the Sun Bowl, which has been played every year since its inaugural game in 1935, announced it will be canceled. While not generally thought of as one of the biggest bowl games of the season, the El Paso showcase is one of the most historic — the Sun Bowl is the second-longest consecutively played bowl game, only behind the Rose Bowl.
"I think this season is anything but regular," said Fiesta Bowl Executive Director Mike Nealy during a webinar organized by the LEAD1 Forum on Tuesday. "We're doing what we can and we can't control what happens, but we're trying to stay as normal as possible and plan for our games as normal as can be."
Nealy was joined on "What Happens to This Year's College Football Bowl Season?" by Military Bowl President and Executive Director Steve Beck, Bowl Season Executive Director Nick Carparelli and moderator Mark Alnutt, the director of athletics at the University of Buffalo.
"We're just trying to remain flexible through these times and react to the different situations," said Beck, whose bowl will not have fans in attendance this season because of local and state guidelines. "We're still looking forward to having a game even if the events side will be way down."
Events are one of the things that make a bowl destination stand out when teams and their respective fan bases visit. But this year, what would be a week's worth of activities will instead be just a few small things that would be for the participating teams only and under strict health protocols. Because of that, some bowls are working to create new ways to make the event noteworthy: Beck mentioned the Military Bowl may set up an esports competition between the teams as a possibility.
"We're used to having lots of hospitality and being right there with the teams," Nealy said. "It'll be tough. Those yellow jackets are not going to be able to be around. We'll try to make it a bowl event as much as possible but with a lot of limitations of course."
Even the hoopla surrounding the bowl announcements will be adapted this year. Because of many conferences going up through December 19 with regular season games in addition to conference championships, Carparelli said many of the pre-Christmas bowl games will make their team selections in early December with post-Christmas game announcements not coming until December 20. Another change: No six-win minimum for a team to be bowl eligible, a decision that Carparelli praised.
"That we don't have to worry about that and are focused instead with providing another opportunity for these teams is one of the better decisions we've made," he said, later adding "it makes sense in this year where nobody has had too many opportunities to play and practice, some schools may have as few as five games, regardless of where the game is it's a welcome opportunity. In terms of being flexible, I think you have to throw the norms out the window and be ready for anything. I saw UCLA and Cal decide to play each other on a Thursday to play on a Sunday when they weren't scheduled to play all year, (so) I think anything is possible at this point."
Bowl Games Cross Fingers
One issue that any bowl game will have to cross their fingers on is once teams are selected, that there are no outbreaks among the expected participants. While Beck said the Military Bowl said the selection process "this year will be a little bit different; we're looking at busable teams probably," Nealy added, "once the (bowl selections) happen, we're just playing a risk game and we're hoping teams and conferences do what they can to keep their players safe."
"Once the (bowl selections) happen, we're just playing a risk game and we're hoping teams and conferences do what they can to keep their players safe."
Mike Nealy, Fiesta Bowl
The effects of restricted attendance — if any fans are allowed at games — will affect more than the television viewer who sees empty seats. "The vast majority of bowl sponsors are local, they rely on the in-game and around the game activations in the parking lots and at the stadium," Carparelli said. "That's not going to be there. That's a financial component that is a bigger hit to these bowl games than people realize."
No matter, though, there will be a college postseason and you can be sure fans will be tuned in to watch.
"I have a lot of confidence in our 42 executive directors," Carparelli said. "Let's not minimize the gameday experience, after all it is a bowl game. They're there to play a football game, win a football game, a lot of these seniors will be playing in the final game they ever play in their life. Let's not minimize that part of the experience."