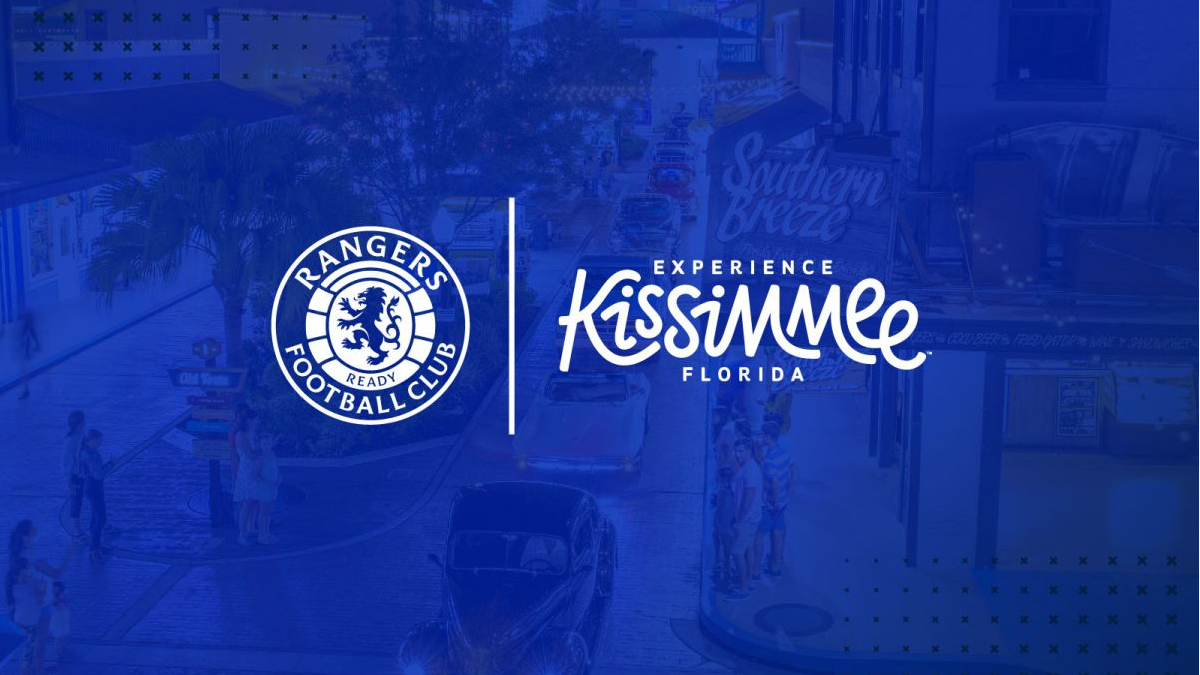 Experience Kissimmee has announced a multi-year partnership with Rangers Football Club of the Scotland Premier League, one of the world's longest-established clubs founded in 1872.
The partnership will see Experience Kissimmee named as the official travel destination of Rangers and include naming rights for the Edmiston House Fan Zone outside of Ibrox, stadium branding and co-branded marketing campaigns in Kissimmee, which is in the heart of Florida.
"We are excited about partnering with Rangers FC," said Jessica Beers, executive director of Kissimmee Sports Commission. "Together, Experience Kissimmee and Rangers FC will create unique Kissimmee awareness opportunities in addition to experiences for fans and future Kissimmee travelers to come together through sport."
The partnership is the latest in the international market for Kissimmee. The bureau last year had a partnership with the NFL UK to be the official travel destination of the NFL in the UK and earlier this year announced a deal with the NFL's Jacksonville Jaguars as the official travel destination of the team.
"This collaboration not only strengthens our position as a premier tourism destination but also presents us with a unique platform to engage with Rangers FC's global fan base," said DT Minich, president and chief executive officer of Experience Kissimmee. "We are particularly thrilled about hosting the NARSA Convention, which promises to bring a significant number of room nights and deliver substantial economic impact to Osceola County. It's an exciting prospect to showcase our outstanding accommodations and attractions to Rangers FC fans from all over the world."
Both Visit Tampa Bay and Experience Kissimmee previously used partnerships with English soccer clubs to promote themselves for British vacationers who enjoy traveling abroad. Kissimmee's deal with West Ham United expired in 2022; Visit Tampa Bay's deal with Norwich, which started in 2017, ended this summer.
Starting this season, the agreement will provide opportunities for the Rangers to strengthen relationships in the United States. The club, Experience Kissimmee and the North America Rangers Supporters Association are in discussions to host the 2025 NARSA convention in Kissimmee.
"We are delighted to be able to announce this partnership with Experience Kissimmee ahead of the new season as we look to grow and strengthen our relationships in the United States," said James Bisgrove, Rangers Chief Executive. "As a club, we already have strong links in the U.S., with an incredible overseas fan base and this partnership will allow us to continue to build on those as well as create visibility of the Rangers FC brand in Kissimmee."