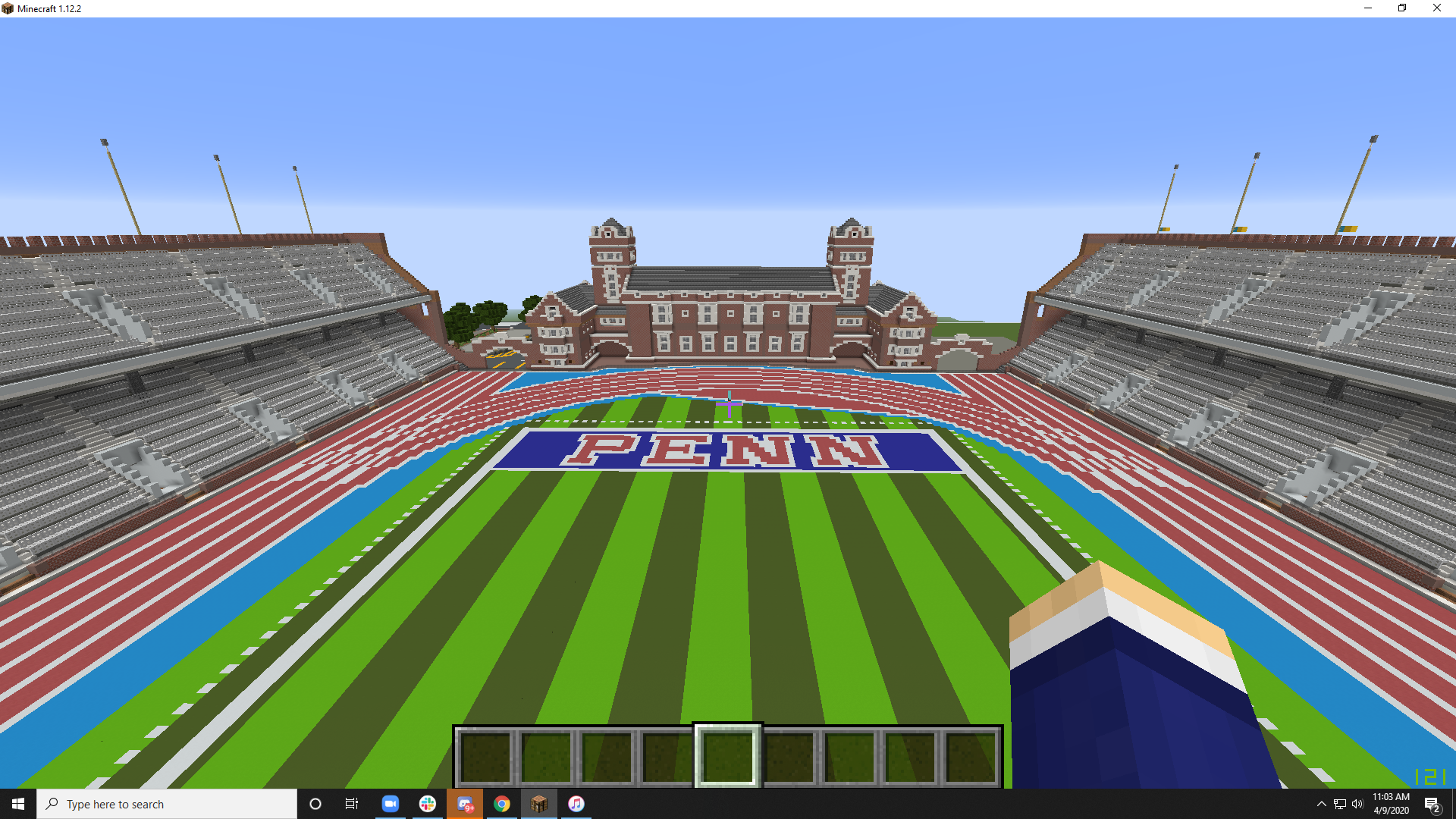 Given the popularity of gaming among younger demographics, it only makes sense that Gen.G's latest partnerships have concentrated not on further establishing its professional teams but entering the collegiate space.
The gaming franchise, coming off a successful partnership with the University of Kentucky in running an NBA2K tournament on Twitch, will team with the University of Pennsylvania for the Virtual Penn Relays on April 24. The event gives competitors and fans the chance to play Minecraft on a virtual Franklin Field after the historic track meet was called off because of the coronavirus pandemic—the first cancellation since its inaugural race in 1896.
"We wanted to find partners who shared the same vision," said Jordan Sherman, head of revenue operations for Gen.G. "University of Kentucky is known for basketball but they wanted to start a gaming program. The Penn Relays — we were always planning on doing something for Penn Relays, they knew they had a captive audience in Philadelphia but once it got shut down we thought 'let's make the whole thing digital and build an experience that molds the physical and virtual together.'"
Gen.G. already has teams in Overwatch League, League of Legends, Fortnite and the NBA2K League in addition to deep ties to markets in China, South Korea and the United States. Between adding an all-female Fortnite team and an academic esports program, becoming more involved with collegiate partnerships is something Sherman said makes sense from a business standpoint.
"What we're trying to do is help universities embrace this existing (gaming) community and build platforms that help bring them in and make them bigger and better," he said. "Students are only on the campus for four years. If we build this right and we have the right universities, you're building a program that lives even after students graduate but embraces them to come back."
In the Virtual Penn Relays, multiple teams of runners and individuals will compete against each other to conquer courses around Franklin Field including hurdles, water, lava and an ice racecourse with boats.
"I've got a lot of people reaching out to me asking how quickly we pivoted after the Relays cancellation, but we were already planning on doing something," said Nino Vanin, vice president of Penn Sports Properties. "We pivoted and really doubled down on the digital aspect of it. We have worked with Gen.G before and they've been tremendous partners and really built it out even more than we were planning on."
The original plan was to have the virtual component of the Relays held as a live event at the historic Palestra next to Franklin Field to expand the meet to a "new generation of audience," as Vanin described it.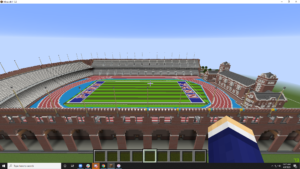 "It was really fortuitous that we chose Minecraft and Gen.G as the primary vehicle to bring digital Penn Relays to life," Vanin said. "When we saw (renderings), we were blown away. The Franklin Field was built 125 years ago for the Penn Relays and it was really cool to see a 125-year-old structure recreated in Minecraft."
"It gets new people connected virtually from remote locations," Sherman added. "All of a sudden you have the bones of something that could be a franchise for them for a long time to come."
Partnering with Kentucky
The NBA2K tournament built on a partnership between Gen.G and UK started in 2020 based off the suggestion of UK President Eli Capilouto, who sat in on an esports presentation to the NCAA Board of Governors and became interested in building a permanent program on campus. JMI Sports, the schools' official multimedia rights and corporate sponsorship partner, was brought into the discussion and JMI's Paul Archey suggested Gen.G as a partner based on his background with the company's CEO, Chris Park. Archey and Park previously worked together at Major League Baseball.
"You meet a handful of times to see if you're dancing to the same music and by the end of the third of fourth meeting, we felt we were looking in the mirror with our shared values," said Heath Price, UK's associate chief information officer. "We started to realize their vision and idea in that space was similar to ours. They're interested in community, education, all the right things that we espouse as a university."
The University of Kentucky's tournament was so popular — 400 applied to participate in a 64-person tournament — that they needed to do a Selection Show to narrow the field. The tournament, won by UK basketball player Immanuel Quickley, proved so popular that the school and Gen.G. may expand the number of times it is held during the academic year.
Huge day for @IQ_GodSon 🙌

Began Monday by declaring for the #NBADraft.

Closed it out by dominating his way to the #UKYHoopsAtHome @NBA2K Tournament #FinalFour.

Dreams becoming reality @UniversityofKy 😼🏀🎮 pic.twitter.com/iYL5RR9vXP— Kentucky Men's Basketball (@KentuckyMBB) April 14, 2020
"We have a core group of students, a few hundred at UK, that are very active in the esports and gaming club," Price said. "When I first told them that we were doing this, they were like 'That's cool,' but NBA2K — if you're an esports gamer, it's not the game ranked highest on your list. But by the end of it, we had students jumping in and they're like 'This is really fun, this is awesome.'"
And the early reaction is what both the school and Gen.G were shooting for.
"A lot of universities are asking us for our point of view in building up their competitive leagues," Sherman said. "When we started really diving into the college market, we noticed that gaming was a part of all students' lives even if not competitively. Where there is scale is doing more community-based gaming events that are tied to the authentic university calendar. That way you can engage not only current students but future students and even alumni and create a more meaningful program."