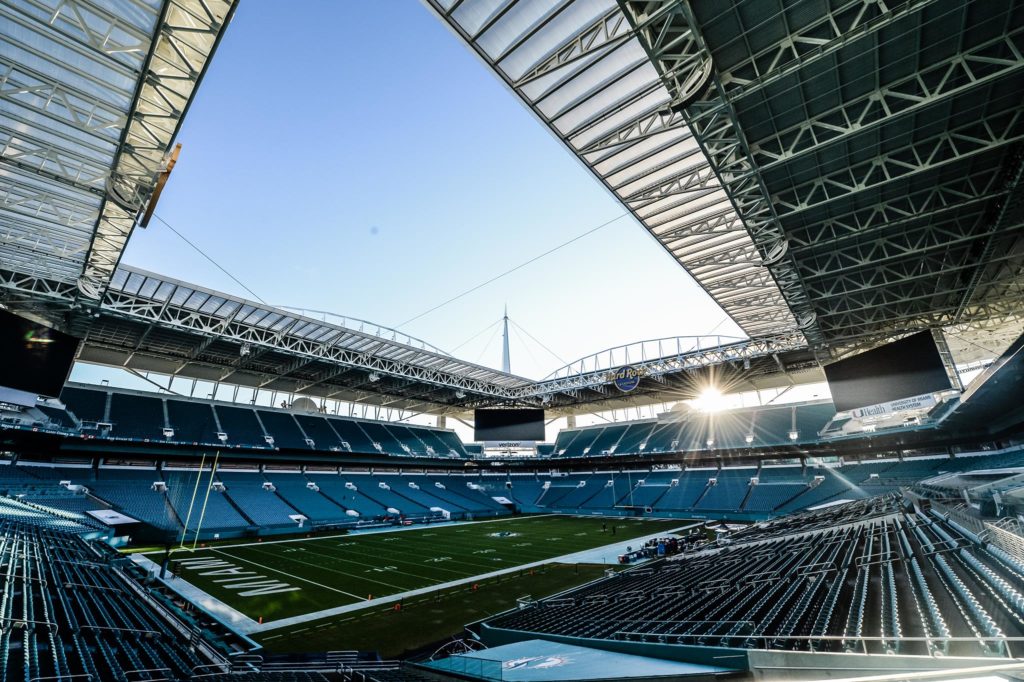 The home of the Miami Dolphins continues evolving into more than just a football stadium but a place to have multiple events and attractions with the latest news of a gondola ride at the stadium to be finished before the Super Bowl comes to town in February 2020.
The ride will be built on the south side of Hard Rock Stadium and will be purely for entertainment purposes, giving riders a view of the stadium below and the downtown Miami skyline in the distance. Costs of the ride and the number of riders on each trip are to be determined.
A gondola at the stadium was long reported in Miami and Dolphins President Tom Garfinkel confirmed it with a tweet on Thursday.
Gondola coming to @HardRockStadium ! pic.twitter.com/Zmsw5YMfAC— Tom Garfinkel (@TomGarfinkel) November 21, 2019
The gondola is the latest in a series of moves around the stadium complex to make it more of an entertainment venue that brings more than just football to the area. The Miami Open tennis tournament relocated to the stadium this year, and team owner Stephen Ross has shown a desire to host a Formula One race in the future. The stadium also hosts the University of Miami's football games each season and international soccer matches during the summer with an eye toward being a host city for the 2026 World Cup.