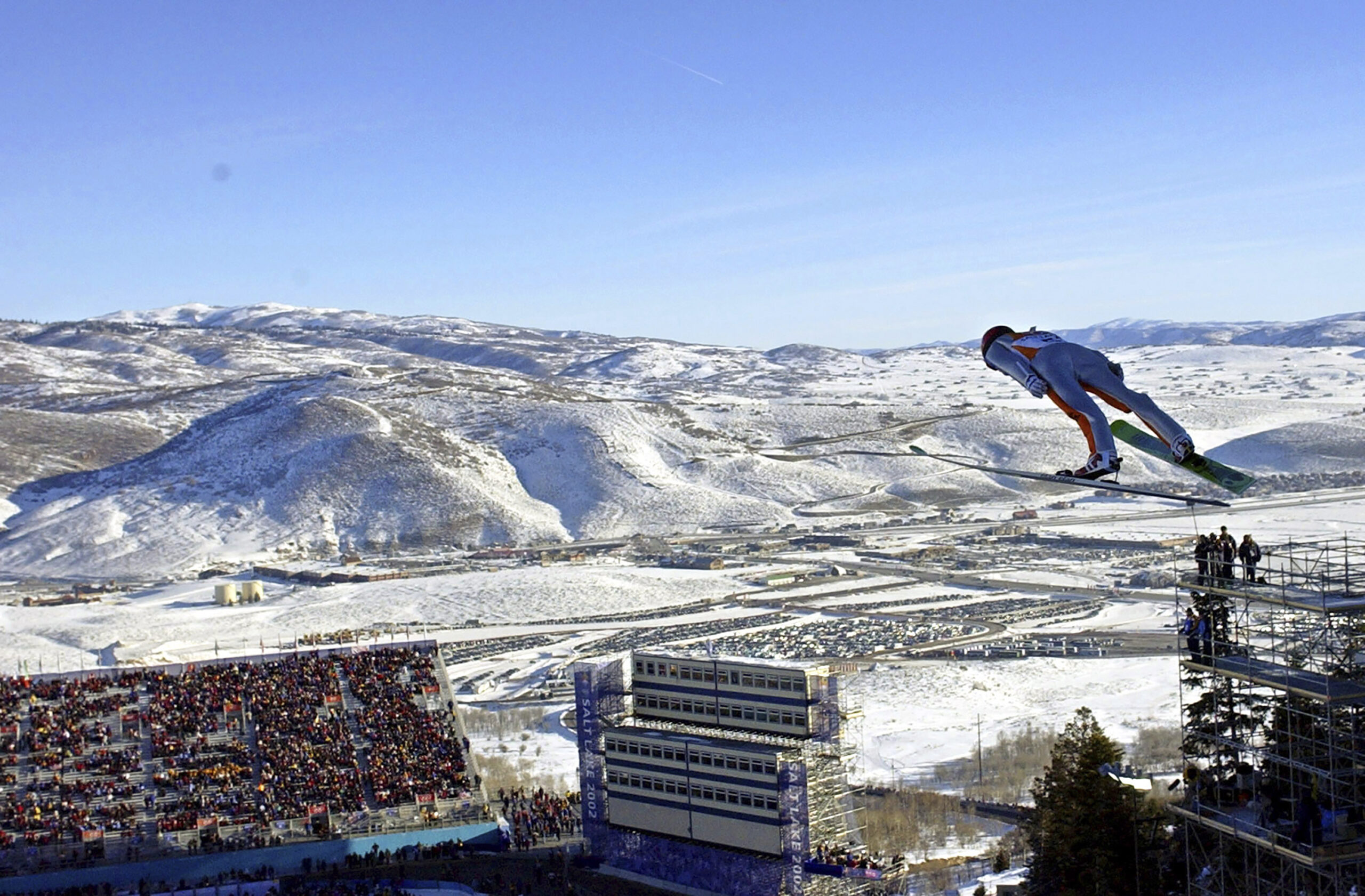 The International Olympic Committee will not announce a host for the 2030 Olympic and Paralympic Winter Games until at least 2024, leaving the three bids of Salt Lake City, Sapporo and Vancouver waiting longer than expected before finding out which city would host the event.
Future Host Commission for the Olympic Winter Games Chair Octavian Morariu presented a report to the IOC Executive Board on Tuesday with a detailed update and possibilities for deciding on a host. IOC Executive Director Christophe Dubi said the report "led to a wider discussion on climate change, sustainable winter sport and future opportunites and challenges and the selection of future hosts for the Olympic Winter Games."
That discussion includes "the idea of rotating the Olympic Winter Games within a certain number of regions," Dubi said, giving the potential reduction in future hosts that have the climate to host the Games.
Along with not naming a 2030 host for at least another year, Dubi said "there was also a discussion about a double award for the Olympic Winter Games 2030 and 2034 to create stability for winter sports and the Olympic Winter Games" with no conclusion reached.
IOC Future Olympic Games Hosts Director Jacqueline Barrett added there is no rule in the Olympic Charter that a future host has to be elected seven years ahead of the Games, adding however "we're not going to push this decision many years down the road."
For his part, Dubi said an announcement delay gives him "no concern whatsoever. We feel comfortable that we can award the Games later and still be right on time to deliver."
The IOC's original schedule was to announce targeted dialogue this week and then appoint a host at the 2023 Session in Mumbai, but the session scheduled for May has been pushed back to the fall due to governance issues at the Indian Olympic Association.
Multiple groups presented to the International Olympic Committee's Future Host Commission in November. The virtual presentations were expected to be the final ones made the Future Host Commission before it decides which bid would be invited into a targeted dialogue with the IOC with an eye toward being awarded the 2030 Games.
Salt Lake's presentation included multiple people from the bid group including Fraser Bullock, president and chief executive officer of the Salt Lake City-Utah Committee for the Games and SLC-UT Chair Catherine Raney Norman plus Olympian Lindsey Vonn, Salt Lake City Mayor Erin Mendenhall and Utah Governor Spencer Cox. USOPC Board Chair Susanne Lyons and Chief Executive Officer Sarah Hirshland also spoke for the Salt Lake bid.
Salt Lake City, which previously hosted in 2002, and Sapporo, which previously hosted in 1972, are the two leading candidates for 2030 after the provincial government of British Columbia said it would not financially support the efforts of a bid to bring the Games back to Vancouver. But observers have emphasized that Vancouver, which previously hosted in 2010, could potentially remain a candidate and the bid leaders have continued discussions with the IOC.
Sapporo's latest budget projection for the 2030 Games was $2.17 billion; Salt Lake City's proposed 2030 budget with inflation projected into the cost is $2.2 billion. Sapporo's bid has been seen as the favorite as an unspoken "make-good" by the IOC to Japan for a Games that would be held with fans and sponsorship activations after the delayed 2020 Summer Games in Tokyo resulted in massive budgetary losses for the organizers.
But Sapporo's bid is hurt by association within Japan because of allegations of bribery against members of the Tokyo 2020 organizing committee and its partners that have drawn such negative publicity Sapporo Mayor Katsuhiro Akimoto's visit to the IOC earlier this fall suddenly was cancelled. Dubi said "we have all, starting with the IOC, every interest that there is full clarification around these allegations" but welcomed proposed reforms by Akimoto and Japanese Olympic Committee President Yasuhiro Yamashita.
Salt Lake City's bid was supposedly going to wait until 2034, U.S. Olympic and Paralympic Committee Board Chair Susanne Lyons hinted in June. But Lyons added "this doesn't mean that we are out of the running for 2030″ and "what could potentially still make us a 2030 candidate really is dependent on the other bids and that's what I think the IOC now is waiting for."
Throughout Salt Lake's candidacy, the big issue was the short turnaround from LA28 from a commercial standpoint. There also is the "follow the money" theory given the IOC's majority of revenue comes from its TV contract with NBC — a contract that expires after the 2032 Summer Games, making a potential U.S. Winter Games in 2034 a hot property not only for NBC to retain but with the potential of having to out-bid a streamer such as Amazon or Apple.
No nation has hosted back-to-back Olympics since World War II; bid leaders from Salt Lake City, plus the organizers for LA28 and the USOPC, are still holding regular meetings about how a potential back-to-back Games would work commercially. There could also be significant cost savings if temporary infrastructure could be used at both LA28 and SLC2030.
There is also precedent for the IOC to help out an organizing committee in extraordinary circumstances; when it announced that Paris would host the 2024 Games and LA would wait until 2028, the IOC advanced LA28 $180 million over its first five years of operations and agreed to give up its share of any surplus in exchange for LA waiting four additional years to host the Games.