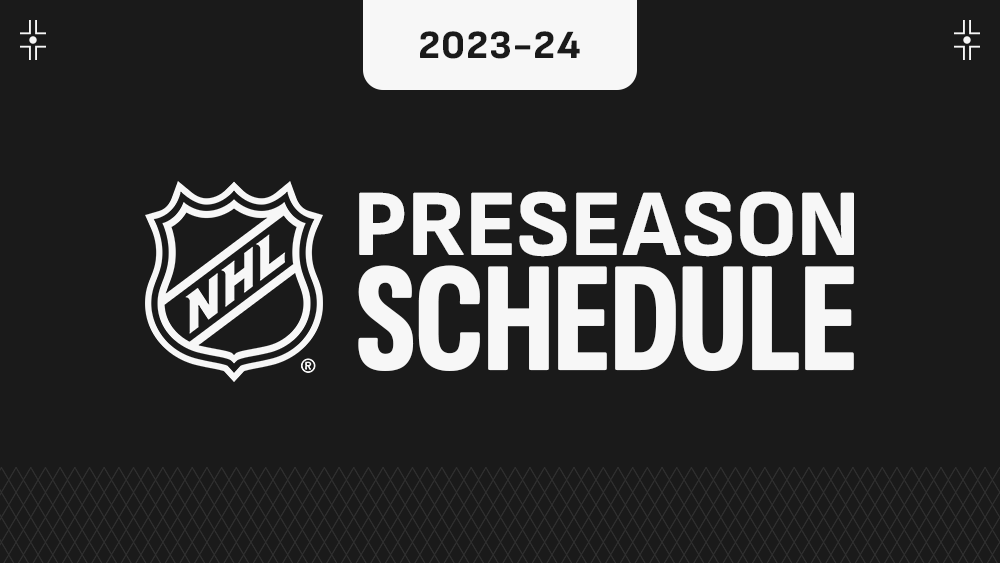 The National Hockey League has announced the 2023–2024 preseason schedule, a 15-day, 111-game slate played across 44 NHL and neutral-site venues in North America and Australia from September 23 to October 7.
The preseason starts with a two-game series when the Arizona Coyotes and Los Angeles Kings face off in Australia for the 2023 NHL Global Series – Melbourne. The two-game set between the Coyotes and Kings, the first-ever NHL games in the Southern Hemisphere, will be played in September at Rod Laver Arena. Both games in Melbourne, 17 hours ahead of the Pacific Time Zone, will begin at 2 p.m. local time. That translates to 9 p.m. PT on September 22 and September 23.
A pair of preseason games will celebrate the Kraft Hockeyville winning communities for 2022 (Sydney, Nova Scotia) and 2023 (West Lorne, Ontario). The Buffalo Sabres and Toronto Maple Leafs will face off on September 27 at Joe Thornton Community Centre in St. Thomas, Ontario, and the Florida Panthers and Ottawa Senators will meet October 1 at Centre 200 in Sydney.
Neutral-site preseason games also will be played in Abbotsford, British Columbia (Seattle vs. Vancouver, October 4); Cedar Park, Texas (Arizona vs. Dallas, September 24); Halifax, Nova Scotia (Ottawa vs. Pittsburgh, October 2); Independence, Missouri (Dallas vs. St. Louis, September 30); Orlando, Florida (Florida vs. Tampa Bay, October 3); Palm Desert, California (Anaheim vs. Arizona, October 1); Salt Lake City, Utah (Los Angeles vs. San Jose, October 5); San Diego, California (Anaheim vs. Los Angeles, September 29); Tucson, Arizona (Anaheim vs. Arizona, October 7) and Wichita, Kansas (Arizona vs. St. Louis, September 23).
The 2023–24 regular season opens October 10. Once the regular season starts, NHL will return to Europe for the regular season 2023 NHL Global Series, this time heading to Sweden as the Detroit Red Wings, Minnesota Wild, Ottawa Senators and Toronto Maple Leafs will play a four-day, round-robin set of regular-season games in Stockholm from November 16–19.
The 2024 NHL Winter Classic will be January 1, 2024, at T-Mobile Field in Seattle between the hometown Kraken and the Vegas Golden Knights. The Toronto Maple Leafs will host the 2024 NHL All-Star Weekend at Scotiabank Arena, with the NHL All-Star Skills on February 2, 2024, and the All-Star Game on February 3, 2024.
The 2024 NHL Stadium Series will take place February 17-18 at MetLife Stadium, the home of the NFL's New York Jets and New York Giants, with the Philadelphia Flyers facing the New Jersey Devils and the New York Rangers facing the New York Islanders in an event that will be the first time four NHL teams have played outdoor games at the same venue in front of fans.