Sports ETA, the only trade association for the sports events and tourism industry, announced today a new five-year partnership with Northstar Meetings Group, the leading multi-platform brand for dedicated meeting and business planners and sports event organizers, to serve as presenting sponsor of the association's "Annual State of the Industry" research report.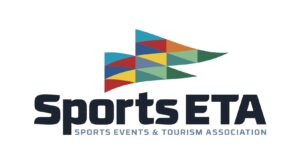 Under terms of the new agreement, Northstar — the publisher of SportsTravel and organizers of the TEAMS Conference & Expo and EsportsTravel Summit — will also become the exclusive provider of content related to media and media relations for Sports ETA educational programming distributed by the association's Sports Tourism Learning Institute.
The association's last research report, "2019 State of the Sports Tourism Industry Report in America presented by the Sports Events and Tourism Association in partnership with the Northstar Meetings Group" was released in 2020 to benchmark 2019, and concluded that U.S. sports-related travelers, event organizers and venues spent a total of $45.1 billion in 2019, an increase of over 5 percent from the previous year. Those travelers generated $103.3 billion in direct, indirect and induced business sales.
The 2019 landmark study presented the most comprehensive and representative data quantifying the value of sports-related travel in the United States. Conducted by Tourism Economics, an Oxford Economics company, the report incorporated original data from Sports ETA with Longwoods International Travel Survey Data, Bureau of Economic Analysis and Labor Statistics data, U.S. Travel Association data together with NCAA and annual sports attendance figures. A 2020 report will be released at the Sports ETA Symposium in October 2021.
"Northstar Meetings Group is a long-time partner of Sports ETA and our sports events and tourism industry," said Al Kidd, president and CEO of Sports ETA. "We are honored to have such a dedicated partner included in our work to serve our members and the industry."
"Sports ETA has long been a leader in sports tourism education and research," said Timothy Schneider, founder and chairman of the Sports Division of Northstar Meetings Group. "We've been proud to support the association for nearly 25 years so we look forward to continuing to work together to advance our industry and to measure and promote the value of sports-related travel in the United States."