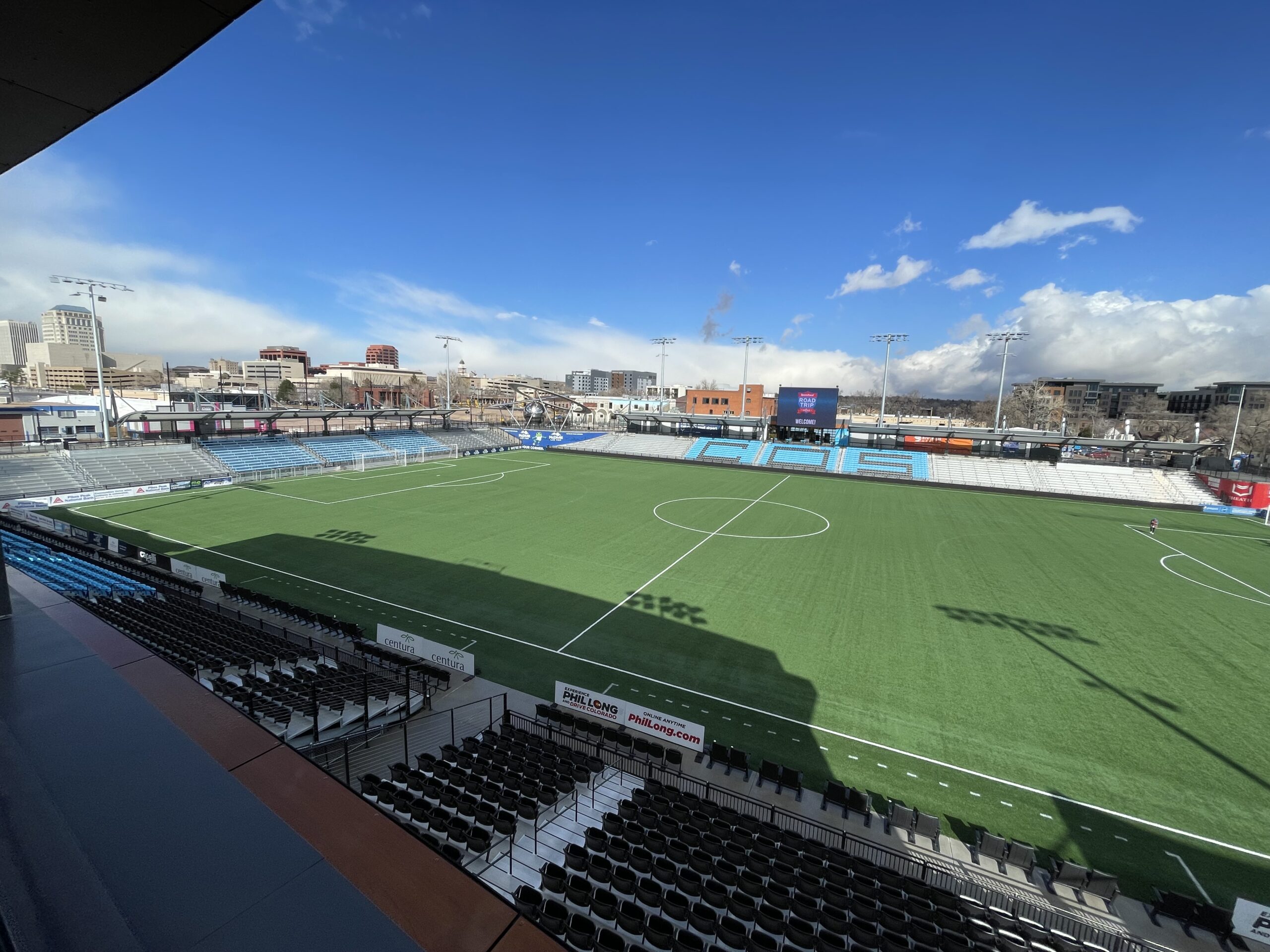 The United Soccer League has named Colorado Springs as the host city for the 2023 USL Summer Showcase, a multi-day event that will include meetings for the league's more than 200 professional and pre-professional clubs culminating in a nationally televised game between the Colorado Springs Switchbacks and FC Tulsa on August 9 on ESPN2.
Founded in 2014 by the Ragain Family, the Switchbacks opened Weidner Field, an 8,000-seat stadium costing more than $47 million, for the 2021 season. Sitting at an altitude of 6,035 feet, the stadium is the highest-elevation soccer-specific venue used by a professional soccer team in the United States.
"The USL has dramatically advanced professional soccer since we launched the Switchbacks expansion franchise in 2013," Switchbacks President Nick Ragain said. "There is no better demonstration than our story here in Olympic City USA at Weidner Field and the adjacent Experience at Epicenter mixed use development that's under construction. USL franchises are bringing communities together, inspiring young people and changing urban landscapes across the country, so it is a great honor to host so many impactful leaders here in Colorado Springs."
"We are thrilled to host this year's USL Summer Showcase in Olympic City USA," said Visit Colorado Springs President and Chief Executive Officer Doug Price. "This event is being supported in-part by our city's Lodging & Auto Rental tax and will surely benefit our local economy. The USL Summer Showcase will drive athletes, their families and spectators to explore the growing south end of downtown Colorado Springs."
The Switchbacks reached last year's Western Conference Final and ranked fifth overall with 64 goals scored. Tulsa brought in several reinforcements in pursuit of a playoff berth after missing out last campaign.
"Colorado Springs offers a beautiful city, stadium and backdrop for the 2023 USL Summer Showcase," said USL Chief Commercial Officer Court Jeske. "The world-class facility of Weidner Field, combined with the vibrant downtown entertainment district surrounding the stadium, make Colorado Springs an ideal location for our annual mid-year meetings. We are especially excited to shine a spotlight on the city and these two ambitious clubs via our partners at ESPN."