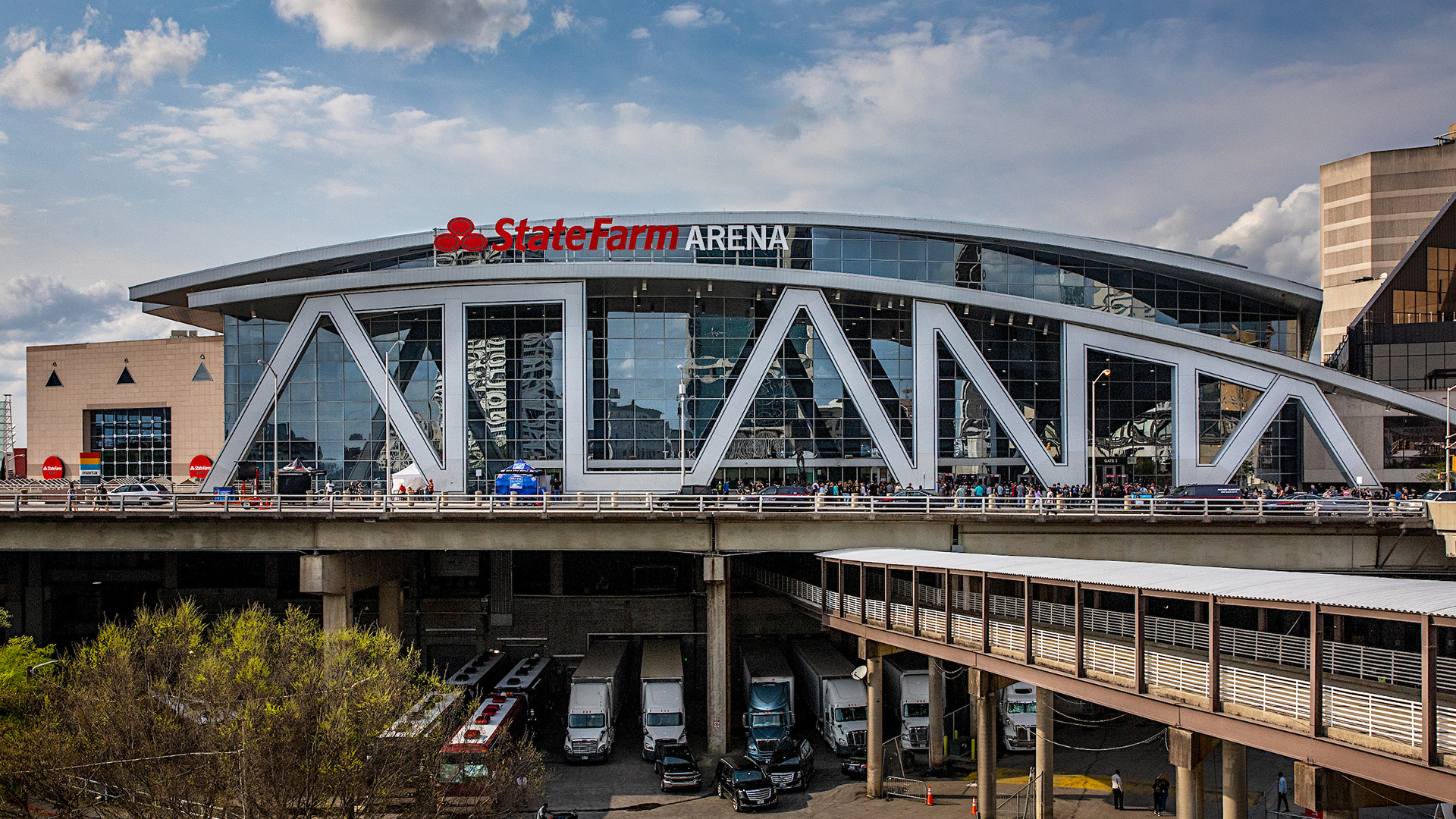 State Farm Arena in Atlanta, home of the Hawks, has been awarded TRUE Platinum certification from Green Business Certification, Inc., a sustainability and health certification and credentialing body.
State Farm Arena is now the first sports and live entertainment venue in the world to receive TRUE certification. Since May 2021, the venue has consistently diverted a minimum of 90 percent of fan-generated waste from landfills compared to only 10 percent in 2019.
"We are honored to receive TRUE Platinum certification from GBCI as we continue to set the standard as a global leader in the sports and entertainment industry," said Brett Stefansson, Hawks executive vice president and general manager of State Farm Arena.
According to the GBCI, buildings can earn four levels of TRUE certification: Certified (31-37 points), Silver (38-45 points), Gold (46-63 points) and Platinum (64-81 points). In achieving TRUE Platinum, the venue earned near the maximum number of points from a variety of categories including: redesign, reduce, reuse, compost (re-earth), recycle, zero waste reporting, diversion (min. 90%), zero waste purchasing, leadership, training, zero waste analysis, upstream management, hazardous waste prevention, closed loop system and innovation.
The venue diverted more than 500,000 pounds of waste during Hawks' home games throughout the 2021-22 regular season. The Hawks and venue also worked with Novelis, who provided guidance and operational knowledge to organize, sort and recycle aluminum and other materials.
"By pursuing zero waste, State Farm Arena and the Atlanta Hawks recognize the positive impacts of reducing the amount of waste that goes to landfills helping us build a sustainable future," said Peter Templeton, president and chief executive officer of U.S. Green Building Council and GBCI.
The Hawks and State Farm Arena were assisted by local vendors such as CompostNow, who provides commercial composting solutions, and Haulin' Glass Recycling, which provides glass recycling services. Venue partners such as Levy Restaurants helped in the supply chain process, and Pritchard Sports & Entertainment assisted operationally with the collection and sorting of all materials.
"Accomplishing this was only possible with an entire team effort," said Geoffrey Stiles, Hawks' senior vice president of facilities and events for State Farm Arena. "When we began our zero waste journey, we knew that the vision would take buy-in from everybody – our fans, partners and staff – night after night and event after event to make this happen. We are incredibly grateful to share this monumental achievement with them."