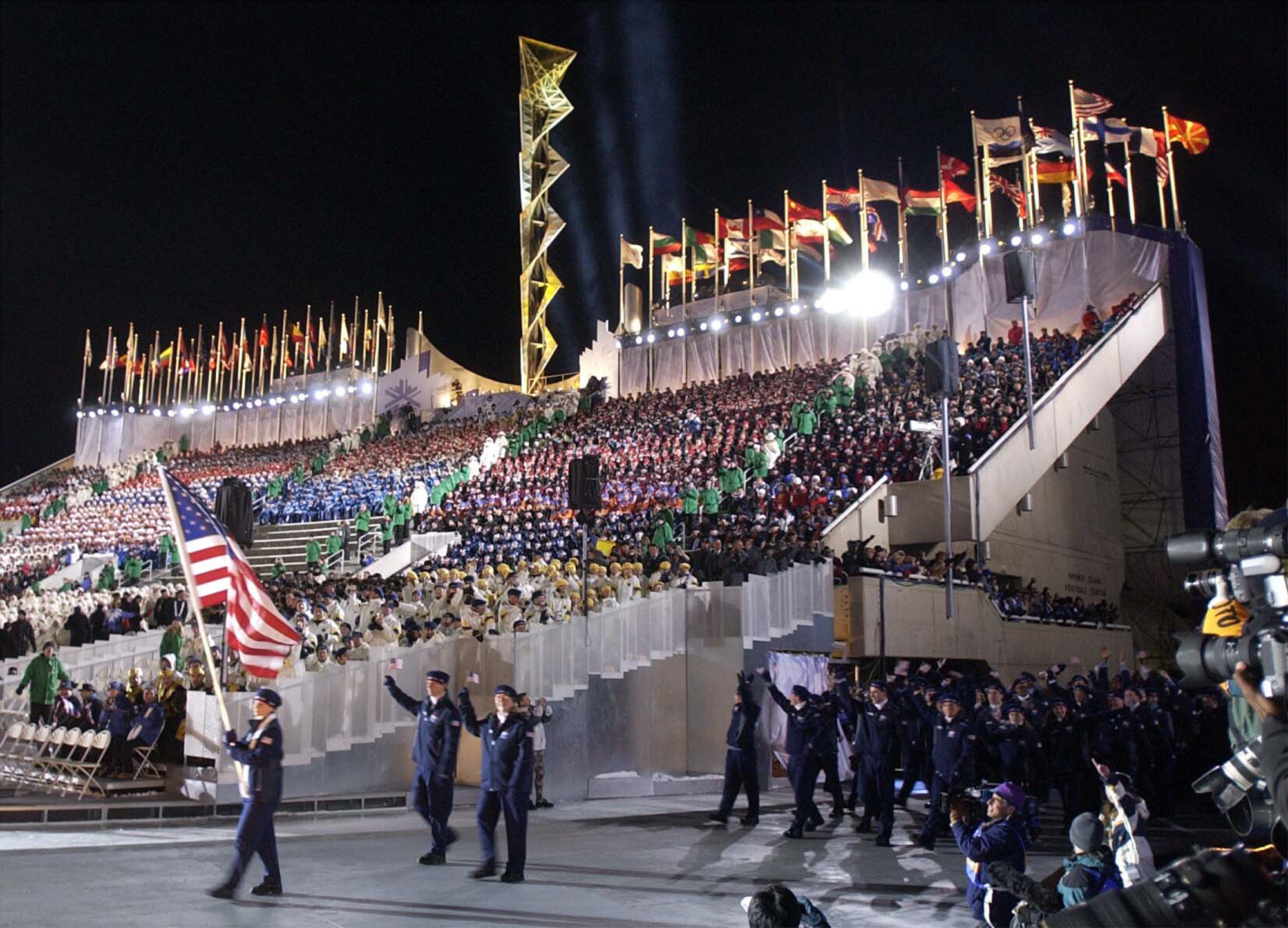 Salt Lake City stands ready and willing to host the 2030 Olympic and Paralympic Winter Games should it be asked by the International Olympic Committee as the field has slimmed to two contenders, Salt Lake City-Utah Committee for the Games Chief Executive Officer Fraser Bullock said Tuesday.
The SLC-Utah Committee for the Games held an executive board meeting days after one of the three leading candidates for 2030 all but officially dropped out of the race as Vancouver's bid was told by the provincial government of British Columbia that it would not finally support its efforts.
"Bid dynamics are always in motion," Bullock said. "They're very fluid, just from seeing past editions where there might be eight bidders at the start and you end up with two. We just recognize that changes will come and they will continue to come. As part of that, we just focus on putting our best bid together that we can."
Bullock said Salt Lake will make its case to the IOC Future Host Commission when it meets November 22 virtually to discuss the status of the race ahead of a possible recommendation to the Executive Board ahead of its meeting from December 5–7. The IOC has told the world it will have a candidate for "targeted dialogue" in December for 2030 with a view toward formal approval at its next General Session, which was scheduled for May but has been delayed until fall 2023.
"We let them know we are happy to host either 2030 or 2034," Bullock said. "We'd be happy with either Games, whatever makes sense for the Olympic movement. We're just focused on our bid and we'll be ready for when they need us. Overall we feel like we're in very good shape."
Bullock said the USOPC leadership is in Salt Lake City this week and will on Wednesday be meeting with some political leaders in the state to discuss support of the ongoing bid process. The USOPC and SLC 2030 groups are also working on the finer details of a joint marketing agreement that would detail how marketing a Games would work dependent on which edition Salt Lake City would potentially be awarded.
The news out of Vancouver on Thursday does not disqualify the bid from being a candidate but deals it a hammer blow. Lisa Beare, minister for tourism, arts, culture and sport in British Columbia, said the provincial government can't afford the $1.2 billion in direct costs and $1 billion in liability risk. With Vancouver hosting the Invictus Games in 2025 and 2026 FIFA World Cup, Mayor-elect Ken Sim said "there are complexities that come with hosting those events in such close proximity to one another."
The news out of Vancouver is a game-changer for Salt Lake City. It is all but officially in a two-city race against Sapporo, Japan, which remains the favorite but is dealing with allegations of bribery against members of the Tokyo 2020 organizing committee and its partners that have drawn such negative publicity Sapporo Mayor Katsuhiro Akimoto's visit to the IOC earlier this fall suddenly was cancelled.
Sapporo's bid has been seen as the favorite as an unspoken "make-good" by the IOC to Japan for a Games that would be held with fans and sponsorship activations after the delayed 2020 Summer Games in Tokyo resulted in massive budgetary losses for the organizers. However, Japan's Asahi Shimbun reported the Sapporo proposed budget has already increased $115.7 million ahead of a new budget to be tabled to Sapporo City Assembly on November 8.
Salt Lake City's bid was supposedly going to wait until 2034, U.S. Olympic and Paralympic Committee Board Chair Susanne Lyons hinted in June. But Lyons added "this doesn't mean that we are out of the running for 2030″ and "what could potentially still make us a 2030 candidate really is dependent on the other bids and that's what I think the IOC now is waiting for."
That last comment is proving prescient in the wake of the news from Vancouver. Throughout Salt Lake's candidacy, the big issue was the short turnaround from LA28 from a commercial standpoint. There also is the "follow the money" theory given the IOC's majority of revenue comes from its TV contract with NBC — a contract that expires after the 2032 Summer Games, making a potential U.S. Winter Games in 2034 a hot property not only for NBC to retain but with the potential of having to out-bid a streamer such as Amazon or Apple.
No nation has hosted back-to-back Olympics since World War II; bid leaders from Salt Lake City, plus the organizers for LA28 and the USOPC, are still holding regular meetings about how a potential back-to-back Games would work commercially. There could also be significant cost savings if temporary infrastructure could be used at both LA28 and SLC2030.
"We understand the top priority in a potential back-to-back games is LA must be successful," Bullock said.
There is also precedent for the IOC to help out an organizing committee in extraordinary circumstances; when it announced that Paris would host the 2024 Games and LA would wait until 2028, the IOC advanced LA28 $180 million over its first five years of operations and agreed to give up its share of any surplus in exchange for LA waiting four additional years to host the Games.
Mexico Officially Enters 2036 Race
While so much focus has been on the 2030 Winter Games, another North American city has opened discussions about hosting a future Summer Games.
Mexico formally launched its bid to have the 2036 Games last week. Mexican Olympic Committee President María José Alcalá Izguerra released a letter from IOC President Thomas Bach encouraging Mexico to bid and naming the nation a "viable candidate." The IOC earlier said as many as 10 national Olympic committees were involved in "very different stages" of discussions around hosting.
Mexico City hosted the 1968 Games, memorable for George Foreman's gold medal in boxing, Bob Beamon's world-record long jump that stood for 23 years and Tommie Smith and John Carlos raising their black-gloved fists and wearing black socks in lieu of shoes after winning gold and bronze, respectively, in the men's 200 meters. The Mexican Olympic Committee previously rejected proposals from Monterrey to bid for the 2016 and 2024 Summer Games.