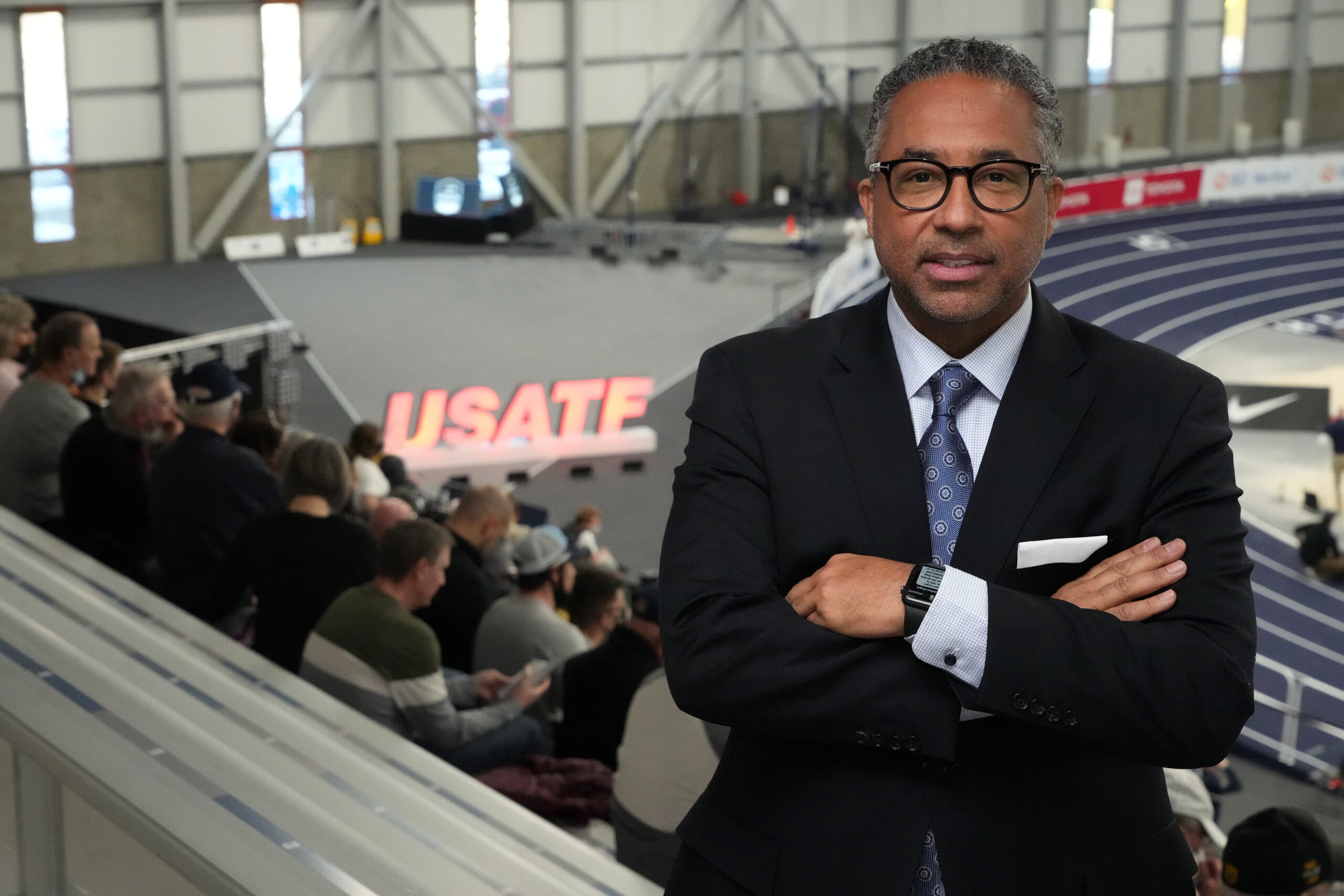 Max Siegel will remain as chief executive officer at USA Track & Field through 2028 after agreeing to a five-year contract renewal that begins January 1, 2024.
Siegel has been in charge since 2012, generating over $600 million in revenue and expanding the USATF annual budget to a record $40 million. Under Siegel's leadership, USATF has secured 19 new partners, including a 23-year deal with Nike.
"I am honored and profoundly humbled by USATF's decision to extend my contract through 2028," said Siegel. "My passion for the sport of track and field and my dedication to putting athletes at the forefront of everything we do has never been stronger. I am thrilled to continue my journey with USATF and look forward to helping USATF carry out its mission and achieve sustainable growth in the exciting years ahead with Paris 2024 and then LA28 on the horizon."
USA Track & Field has made major steps toward the 2028 Olympic Summer Games in Los Angeles, starting a new national summer series of events while working with World Athletics to put more international events in the U.S. ahead of LA28.
"Under Siegel's visionary leadership, innovative thinking and tireless work ethic, our organization has firmly solidified its standing in the U.S. Olympic Movement," said USATF Board of Directors Chair Michael Conley. "As we prepare for the next two Olympic Games, we are grateful to have secured Siegel for a five-year term as CEO and are more confident than ever in his ability to continue leading us to unprecedented success on and off the track."
Siegel has also instituted an elite athlete revenue distribution plan to provide millions of dollars in financial support to athletes, ensuring that athletes maintain success at every step of their careers. The United States won 26 medals in track and field at the 2020 Olympic Summer Games in Tokyo, nearly triple the second-place finisher, with a table-leading seven golds as well.
"As CEO, Max has reversed the financial woes of USATF and created a strong revenue base which has provided millions of dollars in financial support to athletes," said William Leer, a member on the USATF board of directors and chair of the Athlete Advisory Committee. "We greatly look forward to continuing to work with Max and further the work he has been doing."
With the 2024 Games in Paris approaching, USATF will stage the marathon trials in Orlando, Florida, on February 3 with the Olympic Trials for track and field at Hayward Field in Eugene, Oregon, from June 21-30.
"Max's exceptional leadership, financial expertise, and unwavering commitment to athlete performance have been instrumental in driving the growth of the sport," added Gene Sykes, board chair of the United States Olympic & Paralympic Committee. "This extension recognizes the significant contributions that Max and USATF have made to Team USA, and we look forward to continued successes under his guidance."