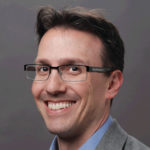 Absent a great venue in which to hold a sports event, well, there wouldn't be much to get excited about. That maxim holds true whether we're talking about a school gymnasium or an 80,000-seat NFL stadium. From AAU to NASCAR, sports organizations are always looking at ways to improve the experience for participants and spectators alike.
That's one reason you'll see an added focus in this issue of SportsTravel on the venues that make great sports events happen. That coverage begins with our cover story on the PGA and LPGA tours. As Vanessa Hughes reports, the venerable AT&T Byron Nelson is among the events getting a new home when it tees off this season at the brand-new Trinity Forest Golf Club in Dallas.
Venues also are a key theme in our Q&A with Sophie Goldschmidt, the new CEO of the World Surf League. Think surfing doesn't put much thought to venues? Think again. New technology is allowing the league to do the unthinkable this season—host an event 100 miles from the ocean. What's happening at Kelly Slater's Surf Ranch in Lemoore, California, should be an eye-opener for all cities that think they don't have the venues to host an event like surfing.
And you'll also notice an entire section of this issue devoted to trends in venues overall. Like many, the National Association of Sports Commissions believes there is still room to grow when it comes to venues. John Conroy's story on sports venues addresses the state of that growth. Meanwhile, Robert Edelstein looks at how NASCAR venues are renovating to enhance the experience for race fans and also attract new events outside the sport. Finally, Jennifer Lee's update about venues recently opened or about to open further paints the picture that there appears to be plenty of demand for even more new complexes to help drive travel and tourism.
Indeed, from surfing waves to asphalt speedways, the state of growth for sports venues shows that sports fans and participants still have plenty to be excited about.