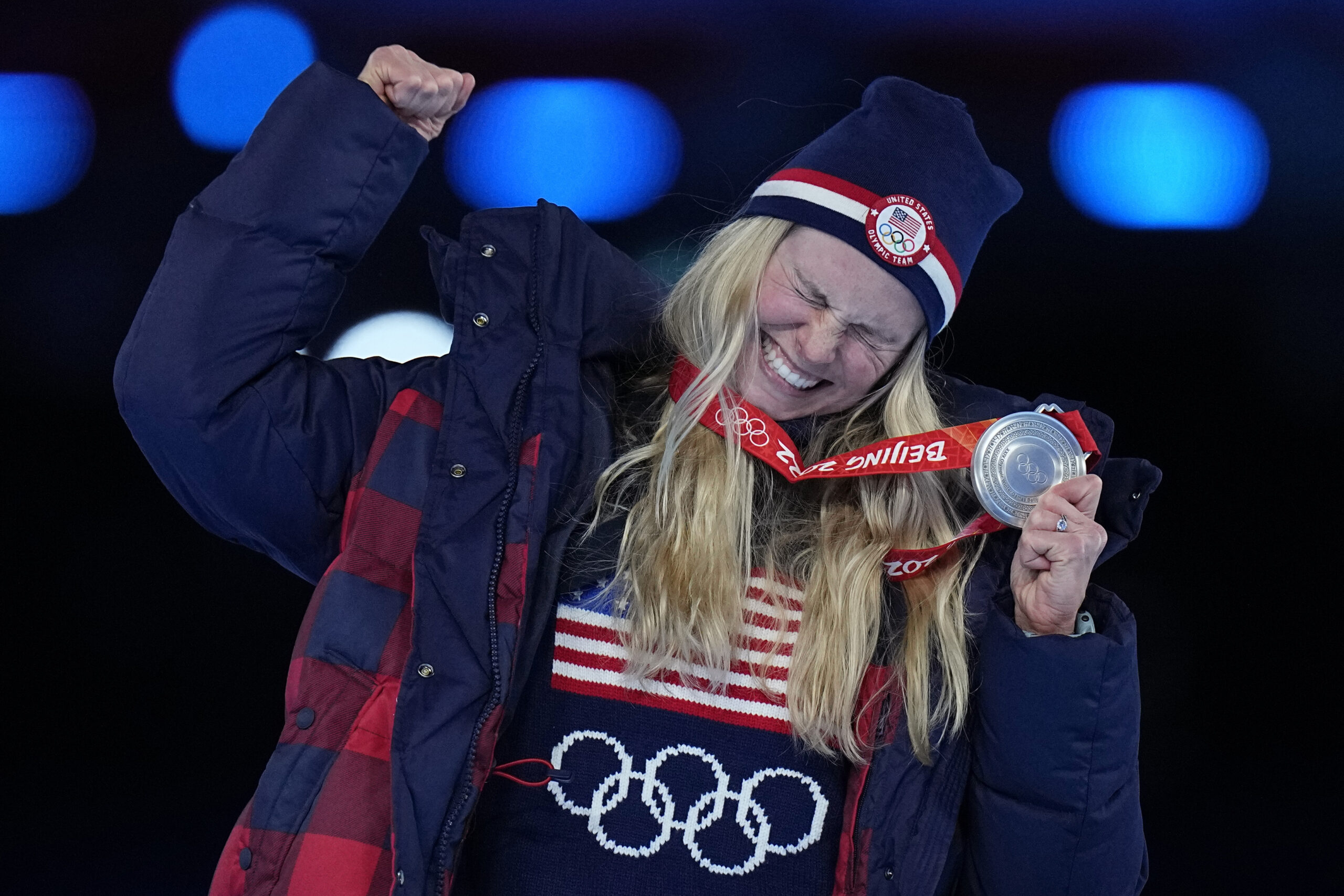 Through controversies and debates over the host country, drug testing of teenagers and an apathetic television viewing public, it was not a marketing dream for sponsors and athletes alike in Beijing.
The Winter Games are not yet over — the Paralympics start March 4 in China. But the sprint of a Summer and Winter Games within an eight-month stretch saw the dawning of a new era of partnerships among brands that want to work with the athletes, whose personal stories and televised performances can bring earnings opportunities of a lifetime.
"The athletes are how we bring marketing programs to life," said 3 Emerald Marketing's Michael Lynch, a veteran of the Olympic marketing landscape. "These are not the highly paid individuals who play professional sports. They're doing sports that you and I grew up doing and they are doing it for the love of sport. Their chance at stardom is at the Olympic Games."
Authenticity Matters
There is no bigger game-changer for athletes than the ability to use their social media savvy to grow their fan base, which can then make them attractive to potential sponsors.
"What we see is athletes that are able to show personality and connect with fans, and audiences, outside of sports really jump out to a potential brand or commercial partner," Opendorse Senior Vice President Derek Peterson said. "Being yourself and talking about what you do can connect with a new audience and lead to brand partnerships."
One of the best examples of using social media, said Infinite Scale Brand Integration Director Molly Mazzolini, was Maame Biney posting on social media how her US Speedskating teammates threw a surprise birthday party for her on the plane to Beijing complete with balloons and party favors.
"All of that behind-the-scenes content makes people feel like they're there and that they're learning something," Mazzolini said. "There is an amazing association for brands. … Some of the best content that athletes can push out is behind the scenes, their rituals, what they're wearing, how they're eating, how they're preparing."
An athlete's proficiency with social media also is attractive to sponsors as well, Elevate Sports Ventures Chief Brand Officer Cameron Wagner said, because of the past two Olympics being held without fans in attendance and in-person Olympic sponsorship activations curtailed.
"Brands were already trying to find out how they could take what they were doing on the ground in the Olympics and amplify it through digital content," she said. "They've had to do more so than ever now. I think brands are eventually going to get back to doing live events and showcase experiences at the Olympics, but they're not going to back away from amplifying it through digital content."
AMP-ing Up Their Earning Potential
The ability to earn money through individual marketing partnerships is crucial for Olympians. A USOPC-commission COVID-19 survey of more than 700 Olympic and Paralympic athletes revealed nearly 60 percent made less than $25,000 during the year of their respective Games. In response, the USOPC partnered with the Athletes' Advisory Council and NGBs to raise more than $1.4 million for athletes, allowing 1,220 athletes to get a one-time stipend of $1,163.
Athletes are also now able to thank their personal sponsors, participate in advertisements and have it all take place within the Games after the USOPC unveiled less-restrictive marketing rules. Athletes also now have Opendorse, which developed the Athlete Marketing Platform that has become a game-changer for athletes.
"So many of these athletes have full-time jobs, they're focused on training, they have families to take care of," Peterson said. "Some of these athletes are able to lean on an agent or marketing rep, but a lot of them lean on the USOPC and athlete services there or their (national governing bodies)."
Unveiled in April 2021 for Olympic and Paralympic athletes and sponsors, AMP gives athletes a chance to connect with Olympic-friendly brands. Athletes can indicate the kinds of advertising campaigns they are open to, or opt out of potential deals for personal reasons.
"Many of them have never been in a situation where they have to do media or do work for a sponsor," Wagner said. "The platforms and training that the USOCP have done is a huge resource for athletes to be able to do that."
"I see athletes being very conscious of the brands they want to be associated with," Mazzolini said. "They are thinking very strongly of making sure the core values of their companies are connected to their core values of how they train, how they are as individuals. It's not just a one-and-done opportunity. The activations that you see are very connected to the athletes' personal side and to their team."
"I see athletes being very conscious of the brands they want to be associated with."
—Molly Mazzolini, Infinite Scale Brand Integration
The USOPC said in September 2021 that more than 800 athletes have enrolled in the program with more than 1,000 deals totaling $2.6 million.
"When they get that Olympic moment, we want them to be able to take advantage of it," Peterson said. "Winning a medal, representing your country in the Olympic Games — that's a big deal. We want them share their journey with fans, talk about the people who've had an impact on their life, talk about what being able to medal means to them and compete means to them. It's letting others into their lives that authentically celebrates that moment."
And yes, athletes can go to the Games as a commercial unknown, win a medal against the odds in the type of fairytale story that seemingly happens only in movies and earn immediate attention from sponsors that would like to capitalize on their moment of fame.
"A lot of the brands that I've worked with want to absolutely take advantage of the athletes that emerge and become storylines within the Olympic Games," Wagner said. "I wouldn't say every brand does it, but I do know a lot of brands want to make sure there's something held back in case they can take advantage of untapped stories."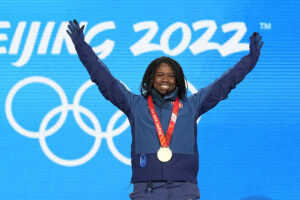 More Different Than You Think
Another key to understanding Olympic marketing — there is a giant difference between the marketing opportunities available to Summer athletes compared to Winter winners.
"We always look at Winter and Summer Olympics as two distinctly different events even though they fall under the same property," Wagner said. "The locations themselves are so dramatically different; the Winter locations are in smaller places, the Summer Games are usually in really large metropolitan areas and that requires a different approach for brands."
Wagner added, though, the Winter Games then become a better opportunity for brands to start becoming immersed into the Olympic movement; "you have half the athletes, you have fewer countries participating," she said. "We find the Winter Olympics can be much easier to navigate for a brand."
"You have half the athletes, you have fewer countries participating. We find the Winter Olympics can be much easier to navigate for a brand."
—Cameron Wagner, Elevate Sports Ventures
Winter athletes were unfortunately at a disadvantage this year for multiple reasons. The Winter Games came shortly after the rescheduled Summer Games in Tokyo and in Beijing, the event had a host that was known more for its political controversies than anything. The TV ratings, a record-low in the United States, reflected the difficulty that the recent Games had in resonating with casual fans.
"Companies were so focused on getting through Tokyo and whether it would happen or not happen," Lynch said. "Companies usually have upward of two years to plan. That there were only six or seven months between Beijing and Tokyo gave companies very little time from Summer mode to Winter mode."
Making the World a Better Place
With a pandemic that seems to be waning and a full two years until the 2024 Paris Games, what has been two of the hardest years for Olympic athletes to earn money and sponsors to capitalize on their Olympic ties is now in the rearview mirror. That has everyone in the Games movement ready to move on and get back to what they know best.
"Let's celebrate the fact that they're able to make money off showcasing their talent and the social good they can do in their communities," Lynch said. "That's something that companies can get behind and as consumers, that's attractive for companies who do get behind those programs. Particularly the younger generation is likely to support a company who gets behind social causes. That's the beauty of what the Olympics is really about, athletes doing their best to help make this world a better place."