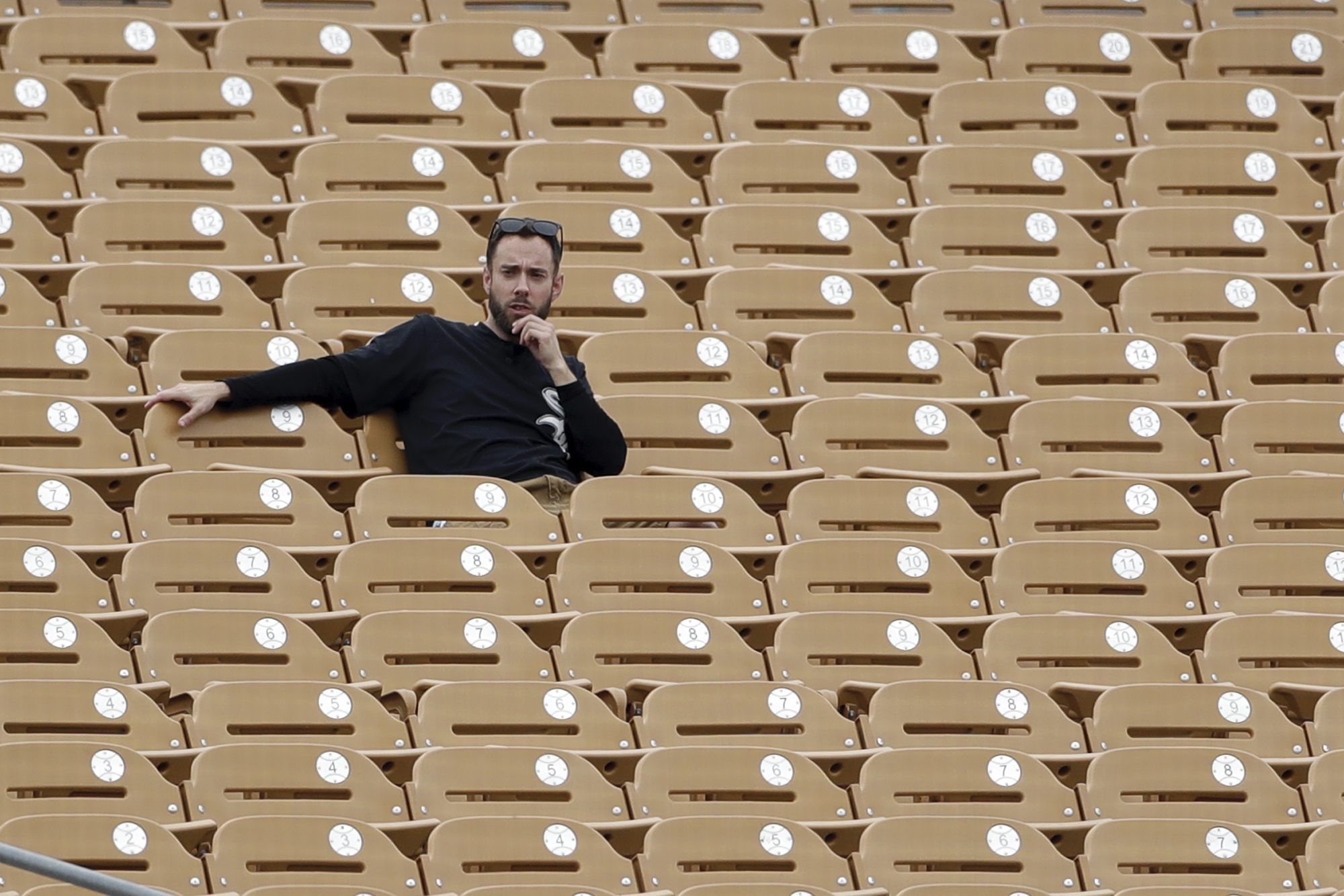 After months of waiting, you and your spouse are heading to the stadium. After a wait of what seems like forever to be at a game, your mobile tickets are loaded on the phone as you get out of your car and head over to the stadium entrance, making sure to stop six feet from the person in front of you at the gate. If you haven't already by now, you make sure to slip a fabric mask with the home team's logo over your face.
Once it's your turn, you scan the tickets, walk through a metal detector and then have your temperature checked by a stadium worker wearing protective gear and gloves. You have your bags inspected and having cleared your temperature check, you both log into a phone app that records your body temperatures and tracks your locations throughout the venue the rest of the day.
Next is a stop to the concession stand, paying for food and drinks with your debit card — no more cash — with the process done in contact-less fashion. You walk like everybody else toward your seat — all the concourses have one-way foot traffic. Your seats are socially distanced in all directions from other fans in your section with hand sanitizer stations set up at the entrance to the seating. If you do go to the bathroom during a break in the game, a venue worker is stationed at the entrance to make sure only a certain number of people are in the bathroom at a given time.
After the final horn, you wait until it's your section's turn to exit the stadium as the disinfecting of every seat is already underway. Postgame traffic is easier than you remember, but there is a good reason for that because there was a limited number of fans in attendance.
"We in the sports industry need to start thinking of the reality that sports in the future will not look like what sports have traditionally looked like."
—Nino Vanin, Penn Sports Properties
It does not sound like the normal way anyone would enjoy a sporting event. But normal will never return after the COVID-19 pandemic, which has forced a re-think to every facet of the sports-event world no matter the level of play, the size of the venue and the way that fans have known of the in-person experience.
"We in the sports industry need to start thinking of the reality that sports in the future will not look like what sports have traditionally looked like," said Penn Sports Properties Vice President Nino Vanin, who saw his school's Penn Relays canceled for the first time in 125 years.
The economic impact of the pandemic is widespread and massive; sports marketing company Two Circles says global sports sponsorship rights fees will decline more than $17 billion. And that is before you factor in financial losses for teams, leagues and organizations of all levels that comes with not having capacity crowds at their events.
Sports, ever so slowly, are starting to come back. NASCAR is racing, the PGA Tour has resumed and the NWSL, MLS, NBA, NHL and WNBA will soon be on their respective fields of play. But while the sports calendar has been disrupted like never before, that does not mean what sports means to people has changed.
"Sports bring people together regardless of race, religion, sexual orientation," said Aquarius Sports & Entertainment CEO Marc Bluestein. "When the Washington Capitals score a goal, I'm hugging and high‐fiving people that I've never seen before in my life. There's this human connection that sports and fandom brings that is a stress relief as well."
That connection will return at some point — it is the how that will change, likely forever.
Click to Read More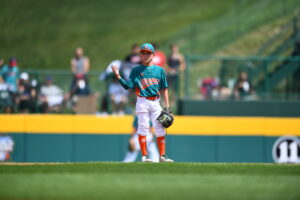 Youth Sports: Adjusting to New Normal
The loss of professional and collegiate sports may be grabbing the national headlines during the COVID-19 pandemic, but the impact on youth sports has perhaps been even more dramatic.
"The economic impact of youth sports on their local economies is on a scale unmatched by any professional league," said Skip Gilbert, CEO of U.S. Youth Soccer. "From gear, apparel, meals, snacks, road trips, air travel, hotels, rental cars, training facilities and innumerable other products and services, families drive the everyday business of their communities and beyond."
That's one reason that multiple youth sports organizations have formed the PLAY Sports Coalition, which has asked Congress for at least $8.5 billion in emergency relief that be spread across hundreds of organizations. Those efforts have already made some progress, with a bill being introduced in May for consideration.

The bigger question, however, may be will families come back when venues start hosting tournaments and competitions again? Early evidence suggests they will.
Jason Clement, CEO of Sports Facilities Management, which operates dozens of multisport venues nationwide, said the first tournaments staged in its venues in late May proved that families are ready to return.
At a baseball tournament in Branson, Missouri, over Memorial Day weekend, SFM staff put its first safety protocols in place. Those included COVID-19 tests for staff, and a health questionnaire that each family entering the complex was asked to answer before being admitted.
"When people entered the parking lot, they were screened and there were certain people that rolled their eyes and certain people that felt these rules were important," Clement said. "But everybody was supportive. We created this culture where we're all in this together. When someone had to be reminded of a certain protocol, it was done with a service-oriented, hospitality approach. Even for the ones that thought it might be cumbersome, they recognized their role in being part of the team."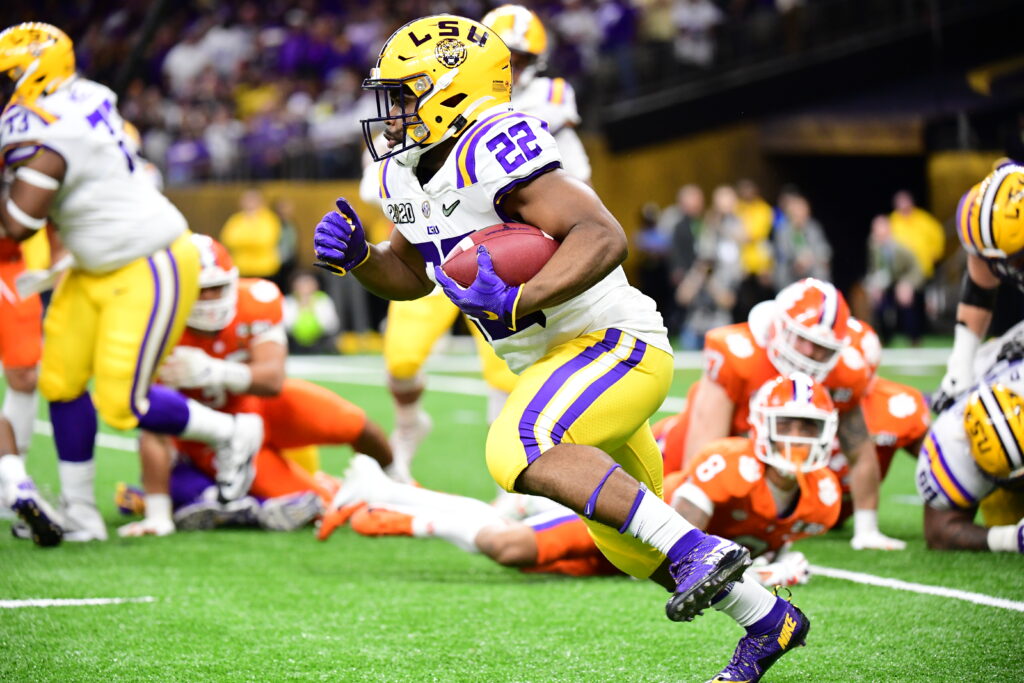 College Sports: Reacting to the Post-COVID Landscape
For every level of athletics that has been affected by the COVID-19 pandemic, there may be none with the number of moving parts and uncertainty than the collegiate sports landscape. And as the spring goes into summer with fall on the horizon, there may be no level of competition where the future planning is as muddled.
Of the many examples, there is this one: Within days of the Southeastern Conference's presidents giving its approval to having athletes back on campus for voluntary workouts in early June, the president for the University of Michigan told the Wall Street Journal there is "some degree of doubt as to whether there will be college athletics [anywhere], at least in the fall." While the indications are that college football will be held on schedule this year, there is no clear answer to the question of how many fans will be allowed at games throughout the country, or what will happen if an outbreak occurs throughout a program.
One of the collegiate level's strengths is its tapestry of different institutions, fan bases and so forth. There are few things that draw in a casual fan's attention more than a Cinderella during March Madness, or a non-Power 5 team having an unbeaten football season and making a bowl game against a traditional powerhouse. That diversity also is where the confusion stems with schools and conferences taking different approaches to how and when athletes will be held on campus, how testing will be done and which sports may not be able to survive in an uncertain economic landscape.

Tom McMillan, president and CEO of the LEAD1 Association, said during a recent webinar that there were 227 programs lost on the collegiate level during the 2008 recession and "it looks like we'll have similar numbers this time around." Several Division I schools have already cut programs and the impact on future United States Olympic teams — and more than a few other countries' Olympic teams — could be seismic.
"There are only 17 men's gymnastics programs in the country and if they go away, our Olympic efforts in men's gymnastics will be devastated," said Big 12 Commissioner Bob Bowlsby during a recent LEAD1 webinar. "The same is true in women's gymnastics, wrestling, a whole array of other sports. … I have great concerns about the impact that it has on our colleges and universities but also what impact it has on our presence on the podium on the international level."
And the stakes from a financial standpoint are massive. Patrick Rishe, director of the sports business program at Washington University in St. Louis, estimated to ESPN that with no college football, the Power 5 Conference schools would lose more than $4 billion in revenue, at least $1.2 billion of that being due to lost ticket revenue.
"People forget the power of collegiate football and how much they drive mid-markets like a State College, Gainesville or Columbus."
— Molly Arobogast, POV Sports Marketing
In the American Athletic Conference, schools will make their own decisions on ticketing rather than as a group. Given the number of high-dollar donors in the SEC, you could very well see tickets divided into packages and awarded by tiers of how much boosters have historically donated to the athletics program. At Iowa State, the plan is for no single-game tickets to go on sale because the season-ticket base will reach the capacity allowable at their stadium with social distancing guidelines in place.
Should games go on, they will all but assuredly be in front of reduced capacities — a loss in more than financial ways. Between students and alumni, college events have perhaps the richest scenery of any athletic competition; there may be no more of a rabid fan than a college football one. How that will affect not only the colleges economically but the markets they are located in will be fodder for case studies in years ahead.
"Local communities rally around their college teams," said POV Sports Marketing Founder and CEO Molly Arbogast. "People forget the power of collegiate football and how much they drive mid-markets like a State College, Gainesville or Columbus. That will be very interesting to see how that shakes out."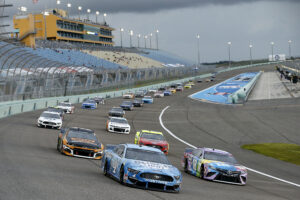 Pro Sports: Changed Forever by COVID-19
While the then-expanding spread of COVID-19 was part of the discussion for any sports-event organizer and host in late February and early March, nothing sent a shockwave through the industry like the news on the night of March 11 that Utah Jazz center Rudy Gobert had tested positive, forcing the cancellation of his team's game against Oklahoma City minutes before tip-off and sending into motion the suspension of play in the NBA. Within days, every sports league in the country followed suit.
Many have not yet restarted. Other leagues did not get a chance to start and are still working out the ways they can have some type of shortened season. The financial ramifications are enormous — Chicago Cubs Owner Tom Ricketts said during a recent Leaders Direct virtual event that 70 percent of his team's revenue is generated by fans through tickets, concessions, parking and more.

"It's financially a disaster," he said of the pandemic's effect on Major League Baseball. "Everyone's looking at nine-figure losses and it's pretty rough. It's been as bad a financial situation as anybody can imagine."
Getting on the field and having fans in the stands driving revenue are different issues. Fans want to be there — that is not a question. In the forefront of minds for executives in leagues is that "we don't want to do anything that would adversely affect the communities that we play in," as NHL Commissioner Gary Bettman said at Leaders Direct, reminding listeners that only twice has the league not handed out the Stanley Cup and one of those times was in 1919 because of the Spanish flu pandemic.
The sports that have returned — notably NASCAR, the Bundesliga in Germany and the PGA Tour — drew huge increases in television viewership and shows the desire to have live sports again. That desire for connection is an opportunity for leagues to be innovative in how they bring fans back, once they are allowed in venues, without coming off as insensitive to circumstances that have affected the world.
"With unemployment figures what they are and the cost of bringing a family of four to six into a game on a ticket and everything that comes with it from food and beverage to merchandise, I think you'll see a lot of teams get really creative on how they get fans back in the building that is not cost prohibitive," said Bluestein. "It's not about maximizing ticket value, it's about maximizing fan affordability."
"Let's take this as an opportunity to rethink the ways we've done things. Let's get creative and use some real innovation on how we use this time to stay connected to our fan bases."
— Rick Welts, Golden State Warriors
Before you can put a dollar figure on it, the emotional connection fans have with supporting a team has value in its own right. For some teams and leagues, making sure that connection has remained during the period of inactivity has been as paramount as winning games when play is underway.
Golden State Warriors President and COO Rick Welts, speaking at the SportTechie State of the Industry conference in April, relayed a challenge that NBA Commissioner Adam Silver put before the league: "Let's take this as an opportunity to rethink the ways we've done things. Let's get creative and use some real innovation on how we use this time to stay connected to our fan bases."
As more leagues return, those games and the connections fans feel will make life feel more normal that it has in months. Even if not at a game, being able to watch a game on television will be cathartic. And it is that collective feeling that makes leagues feel while it will not happen overnight, re-establishing the norms of life will be part of their mission.
"I'm very optimistic about the future," Bettman said. "Sports bring people together at times of great stress and I believe that sports will come back and come back strong, because sports are being missed."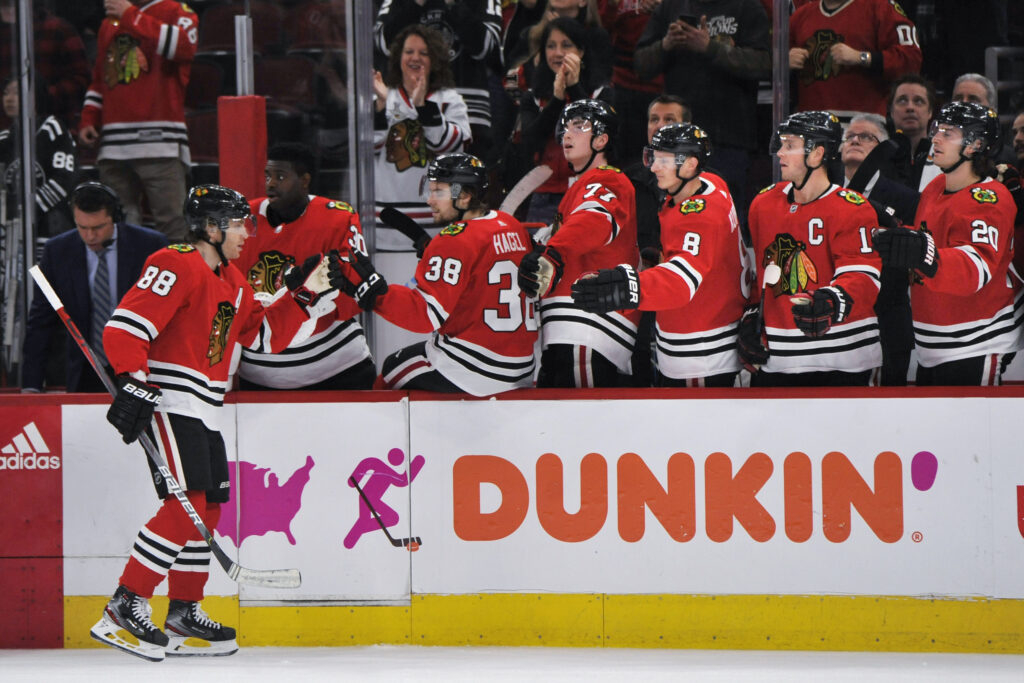 Sports Sponsorship: Disruption in All Shapes and Sizes
No league or organization at any level can survive without some form of sponsorship whether it is a high school football stadium with the naming rights sold to a local bank, which brings in revenue to the school district, or a major professional league selling a sponsorship to a business that can splash the league's logo all over its national advertising campaign.
The economic fallout from COVID-19 is one of the sharpest pains felt in the sports-event world. Sports marketing company Two Circles recently released a study predicting that the financial services sector — which accounts for more than a third of U.S. sports sponsorship spending — will cut its sponsorship budget by 45 percent. Significant reductions from airlines, energy producers and automotive manufacturers are expected.

Reductions are one thing. But while the amount of revenue driven through the marketplace may be disrupted in a post-COVID world, the desire to be connected with teams and leagues should remain. And if fans are either not allowed to attend events in person or only in reduced numbers, what should be an expected boost in television viewing numbers makes the potential media aspect of sports sponsorship retain its demand.
"All these games are televised at some level, put forth on the radio, a large percentage of games are streamed," said Irwin Kishner, a co-chair of the Sports Law Group at Herrick Feinstein. "I still believe sponsorship is going to be a very legitimate, viable option. Naming rights for example — the value of naming rights should still be there. It provides an emotional connection to the brand. Is it better to have fully packed stadiums? Absolutely. But I don't think it mitigates the value of brand sponsorship."
The sponsorships can take on different directions to give a business the visibility of being partners with a sports team and also bring value to the community. Bluestein brought up the concept of a "golden ticket" for when fans are allowed to be at events. In a city such as Miami that has a number of professional and collegiate programs, a local sponsor with multiple marketing deals can work with teams to run a promotion for fans where the prize is tickets for each season to be reimbursed at a later date.
"I'd be looking at collaborations where we're jointly bringing fans back," Bluestein said. "I don't know where you would price that at, but I would see where I can partner with others."
"I think as a team you really have to try to understand who your end user is, who your business partners are and treat each other as true partners, not transactional partners."
— Marc Bluestein, Aquarius Sports & Entertainment
Those partnerships will need to be cultivated throughout the buyer and seller. While national advertisers have bigger budgets, it is local sponsorships that can provide a deeper relationship. Where some programs have current and former players do public appearances as part of a sponsorship, that could be expanded both in number and the type of outings — imagine going to a coffee shop or sub shop and having a recognizable face from your favorite team serving you.
"Local brands have taken a significant hit versus the AT&T's of the world who spend nationally and then also have regional dollars," Bluestein said. "I think as a team you really have to try to understand who your end user is, who your business partners are and treat each other as true partners, not transactional partners."
And that is the key. Because the ability to market any sports sponsorship and appeal to a certain demographic's intrinsic values may be the difference between a deal that succeeds or fails.
"It'll be very interesting to see which teams are smart enough to use their sponsors to reconnect with the community and their fans," said Arbogast with POV Sports Marketing. "The impact of this is not going to end in a short time. Teams and sponsors have a real opportunity to do great things together with the power of branding.
"Everything's going to be extremely community focused and some will be able to have an authentic conversation. Being authentic is going to be extremely important as we come out of this."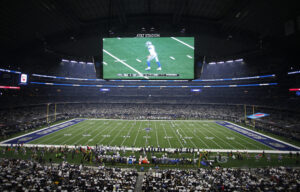 The Fan Experience: Indoor and Outdoor, A Big Shift Beckons
For all of the things COVID-19 has disrupted in the sports-event world, nothing has been more affected than the fan experience. Whatever fans expected at any level of sports event in the past will never be the same going forward — whenever that moment fans are allowed in games will occur.
But on some level, it is only speeding up innovations that would be part of the future experience. When watching decades-old events on replay the past three months, there are unique moments. There was a time when photographers would be near home plate of baseball games, the audience was mostly (if not completely) male and many wore suits to games. None of that exists anymore.

Go back two decades, when the idea of having to go through a metal detector and carrying a small, clear bag would have been met with a skeptical brow. Not those things are regularly accepted. Venues will need to prepare and educate spectators on what the new normal will be before they even go to a game again.
"It will become normalized as long as you communicate that social contract with people," said Dr. Stuart Weiss, founder of the Intelligent Crowd Solutions and the medical director for the New York City Marathon. "You tell them we're going to ask you eight questions and scan your forehead. People will say, OK, I'll have my handbag checked, you're going to look in my pocketbook, you're going to wave me with a metal detector, you're going to take my temperature and you're going to ask me a couple of questions."
It is those technologies that will perhaps calm fears of those who go to events. Ways to make the fan experience contact-less will affect the in-venue experience in every way.
"We're all one click away now from what we're seeing on the field or screen," said Matt Winkler, program director for American University's Masters of Science in Sports Analytics & Management. "How will innovation in payment technology and venue logistics change the way fans experience sporting events? Moving forward it will never be more important to have that virtually frictionless experience for fans with tickets and getting into the stadium."
Technology will drive a lot of the future fan experience, as it has for decades. But there will also be an old-fashioned amount of human behavior keying the experience as well.
"There's all kinds of protocols that could be implemented until there is a full‐fledged vaccination or an immediate cure," said Kishner with the Herrick Feinstein law firm. "You'll see disinfecting of venues and you'll see much more organized egress and ingress into stadiums. You may limit for a while the actual live audiences so it's every other seat. A lot of that is going to be mandated by the protocols from federal and state governments being mindful of health and safety first."
One of the protocols that has become part of our regular lexicon is social distancing; Weiss said Icrowd's modeling shows proper social distancing would allow venues to have a maximum of 35 percent of their capacity, which brings together a new set of economic questions to be answered. Then there are the issues of how crowds will circulate throughout a venue and the guidelines that must be in place.
All of those issues, taken into account, lead to one final overarching question that is on the mind of every single fan — will they be able to go to events this year?
"With the right social contract and the right amount of precautions," said Weiss, "I'm optimistic we can find a way, especially in an outdoor venue."