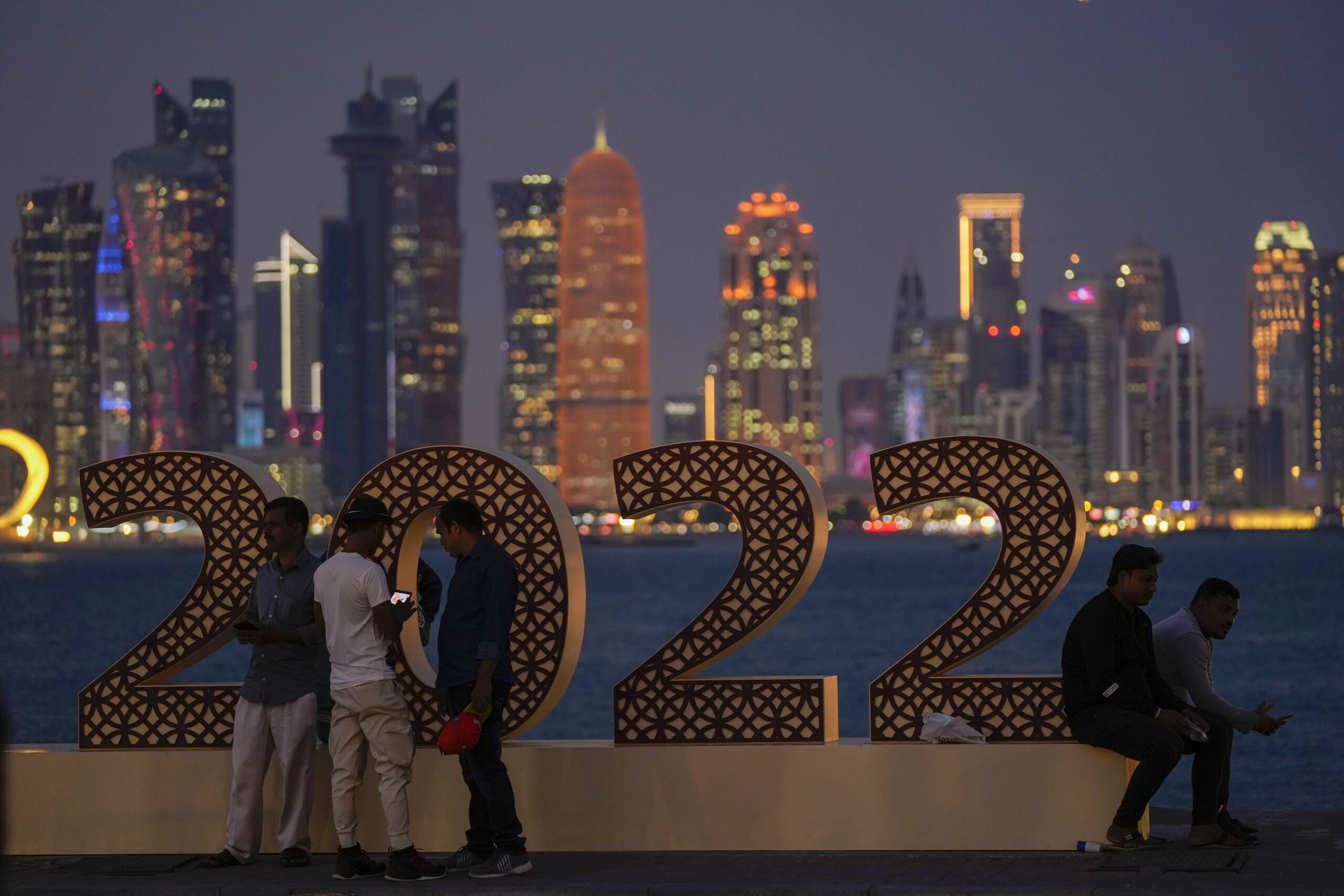 The 2022 FIFA World Cup will kick off on November 20 with host Qatar's tournament-opener against Ecuador. Here's everything you need to know about this year's tournament.
Q: So, it's in Qatar? And isn't the World Cup usually in the summer and not the winter?
A: Let's get to the other parts of the event first, then we can talk about Qatar.
Q: Uh … OK. Is the United States in it?
A: It is! After missing the 2018 World Cup in Russia, the USMNT qualified fairly easily and will be in Group B along with Wales, England and Iran. Plenty of intriguing matchups that carry significance off the field as well as on the field.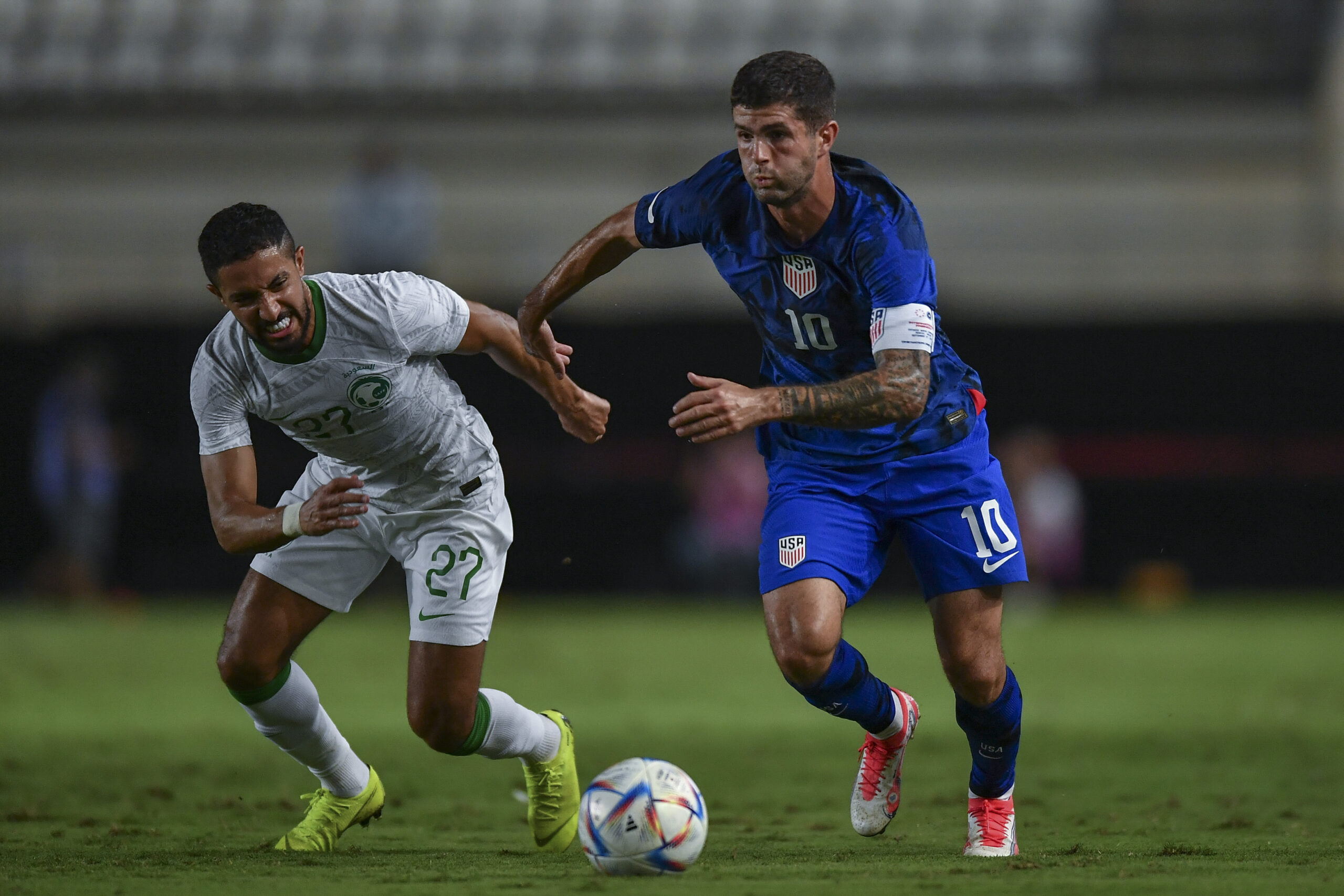 Q: When does the U.S. play?
A: The U.S. opens at 2 p.m. ET on November 21 against Wales, then plays England at 2 p.m. November 25 — Black Friday. Its final group stage game will be against Iran, also at 2 p.m., on November 29.
Q: What happens then?
A: Should the U.S. finish in the top two of its group, it would advance to the knockout stage.
Q: I'm intrigued. Tell me more.
A: This year's World Cup is 32 teams in eight groups of four. The top two in each group advance to the knockout stage with the round of 16, single elimination. If a game is tied after 90 minutes, the game would then go into FIFA's version of overtime, which is two 15-minute mini-halves with no sudden death goals. If the game is still tied after that, it goes to penalty kicks.
Q: Where I can watch games?
A: Fox has the broadcast rights for the 2022 World Cup and will have games all over its various networks including plenty of coverage on FS1 and streaming platforms. If you prefer Spanish-speaking broadcasts, Telemundo will have those broadcasts and you can stream it on Peacock. During the group stage, which goes through December 2, games are played at 5 a.m., 8 a.m., 11 a.m. and 2 p.m. ET. Games in the round of 16, quarterfinals and semifinals will take place at 10 a.m. and 2 p.m. ET, and the final will start at 10 a.m. on December 18.
Q: Who should I watch for other than the U.S.?
A: France is the defending champion and returns a team loaded with talent. Brazil and Argentina are also the favorites. Along with France, European powers Spain and Germany could challenge. Other teams such as England, Belgium and the Netherlands could be contenders. Only eight countries have ever won the World Cup, so the chance of a Cinderella champion are very low.
The big individual names to know are Argentina's Lionel Messi, Brazil's Neymar, France's Kylian Mbappe and Portugal's Ronaldo, of course. To make yourself sound smart at the bar watching games, some rising names to know include England's Jude Bellingham, Spain's Pedri, Germany's Jamal Musiala. The best personal story may be Denmark's Christian Eriksen, who will play a little more than a year after suffering cardiac arrest at Euro 2020.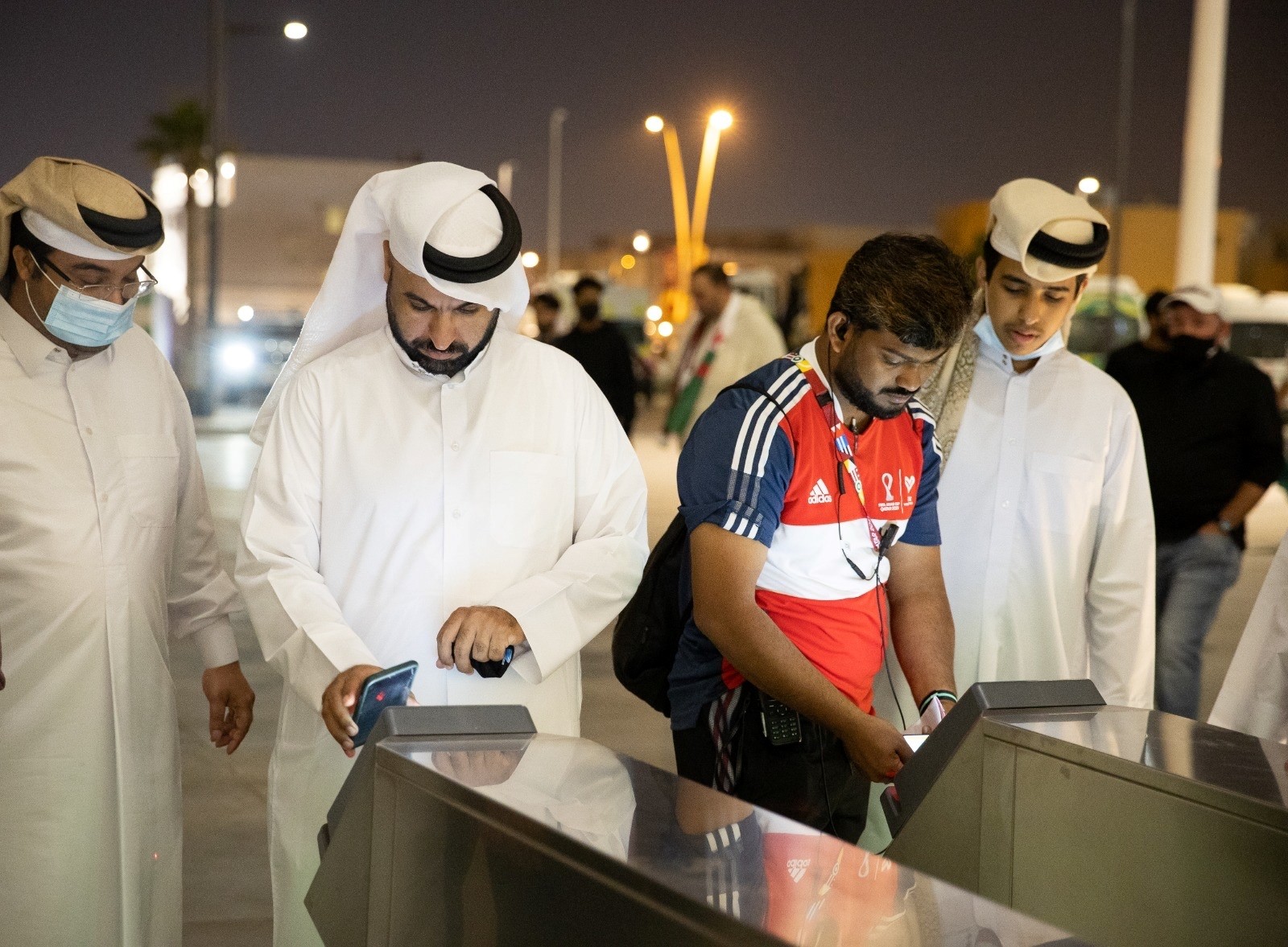 Q: Great to know … so, can we talk about Qatar and why the World Cup is in the winter now?
A: OK, here it goes.
In 2010, FIFA awarded Qatar the right to host the 2022 World Cup. It was a stunning announcement given that most observers expected the United States to win the bid. How Qatar won the bid is, to put it nicely, disputed (including by the FBI). Former FIFA President Sepp Blatter this month said it had been "a bad choice" for Qatar to win the bid. That said, Qatar's winning the bid led to the FBI investigation that pretty much is why Blatter had to resign in disgrace, so take his thoughts for what it's worth.
Qatar is 4,416 square miles, by far the smallest nation ever to host the World Cup. Housing the millions of fans entering the country to watch games has led to plenty of coverage about the accommodations. To try and prevent overcrowding during the tournament, fans must have a Hayya Card, a mobile app which will include free public transport for ticket holders on match days. This is a digital or physical card that will contain all information for fans' visits, including match tickets, accommodation details, and COVID-19 status.
The card will also act as an entry permit visa to Qatar for international visitors. Qatar Airways has agreed to a partnership with flydubai, Kuwait Airways, Oman Air and Saudia to connect match ticket holders to Doha via match day shuttle flights for 24-hour experiences throughout the World Cup.
Q: OK, now tell me why it's not in the summer.
A: The tournament was moved to the fall due to the extreme summer temperatures in Qatar, where it can reach 120 degrees. Qatar said when it won the bid in 2010 that the tournament would still be in the summer but in 2015, FIFA and Qatar admitted that it would not be feasible. It's going to be in the 80s during the tournament this year outside and organizers say each of the stadiums will be air conditioned to feel cooler.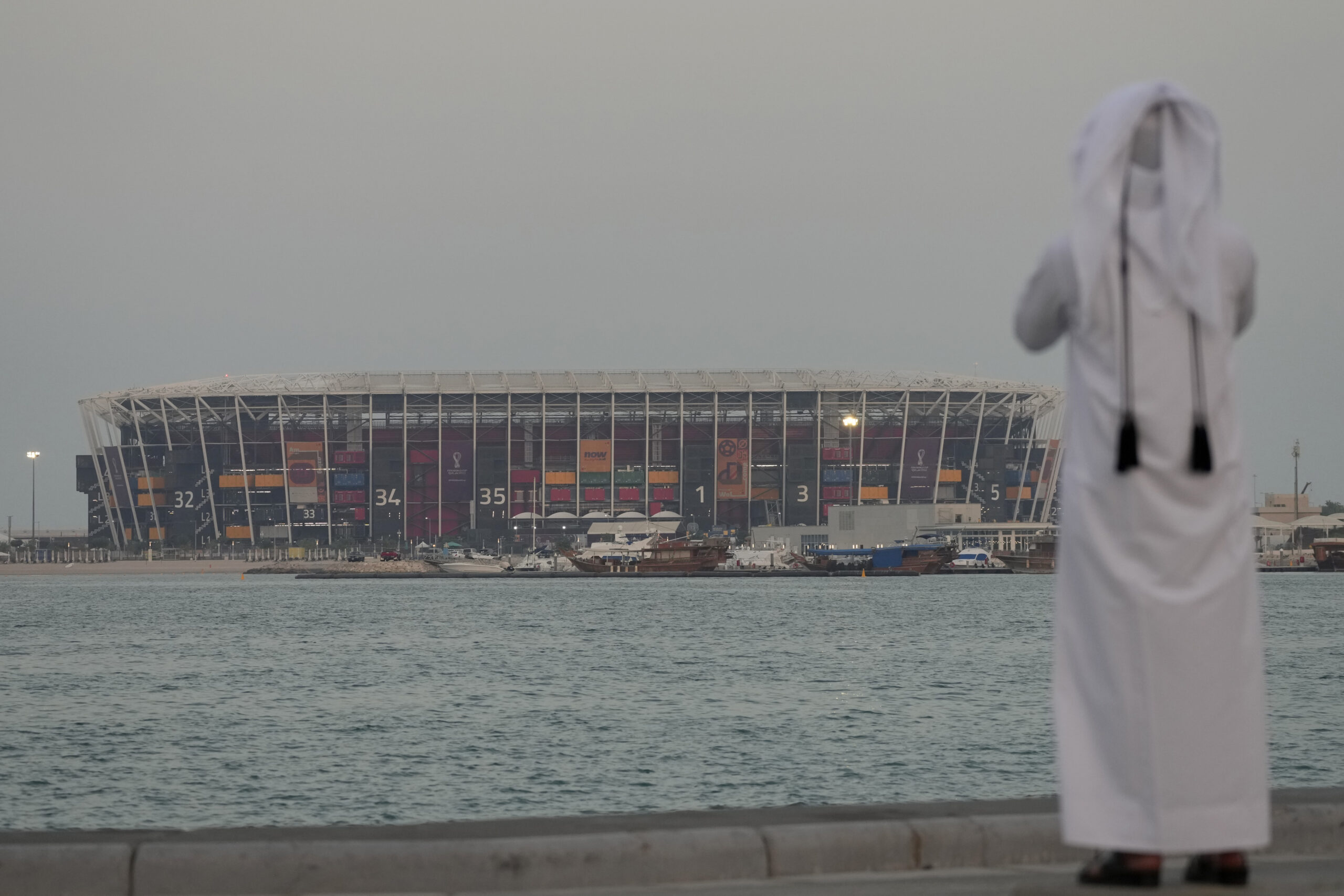 Q: Air-conditioned stadiums? Where will the games be played?
The tournament will be played at eight locations: Al Bayt Stadium, Ahmad Bin Stadium, Al Janoub Stadium, Al Thumama Stadium, Education City Stadium, Khalifa International Stadium, Stadium 974 and Lusail Stadium, which will host the Final. Khalifa International Stadium is the only one that has not been built in the past three years; it has been around since 1976. Most of the stadiums are on the smaller side — six of the eight just meet FIFA's minimum capacity of 40,000 to host games. The biggest stadium is Lusail Stadium, which is 80,000; Al Bayt Stadium has a capacity of 60,000. Stadium 974 is perhaps the most unique: the 974 is the number of shipping containers used in its construction, making it look almost like a pop-up stadium that can be dissembled, transported to a new location and reassembled.
Q: So people aren't going to the games?
A: Oh no, people are going. Organizers quickly sold 2.45 million tickets in hours and nearly 3 million tickets have been sold overall. Other than Qatar, the most tickets sold have been to buyers in the United States and hospitality packages were selling at a strong pace earlier this year.
One note, though: Thousands of supporters, including England and United States fans, faced chaos on Monday as the FIFA app crashed, meaning they were unable to access their tickets. FIFA said in a statement: "Some spectators are currently experiencing an issue with accessing their tickets via the FIFA ticketing app. FIFA is working on solving the issue. In the meantime, fans who are not able to access their mobile tickets should check the email accounts they used to register with the ticketing app for further instructions."
Q: What can they do in Qatar?
A: … OK, let's try to keep this simple.
This will be the first World Cup held in a Muslim country. In Qatar, alcohol traditionally is only served in licensed places, such as some hotels and restaurants. Drinking in public outside the permitted areas is strictly prohibited, as is public drunkenness. After much debate, FIFA and Qatar announced in September a compromise that allowed for beer with alcohol to be served before and after games in the stadium perimeter. However, beer stands at the eight stadiums were moved this week to give Budweiser-branded sales tents less visibility. Friday, organizers announced it was "removing sales points of beer from Qatar's FIFA World Cup 2022 stadium perimeters." This New York Times story goes in-depth on what that could mean for fans overall.
Q: Uh … what can fans do, then?
A: There will also be a 40,000-capacity fan zone in capital city Doha, where drinking can take place, plus the 'Arcadia Spectacular' event — a festival featuring "internationally renowned artists and DJs" — in which fans will be able to drink alcohol pretty much round the clock.
Q: And when this is over, where's the next World Cup?
A: You have to be specific! The next Women's World Cup is 2023 in Australia and New Zealand and yes, it will be played in the summer rather than the winter. The next Men's World Cup is 2026, co-hosted by the United States, Canada and Mexico. We've covered it extensively here.